PROBLEM
My session database is corrupted/broken and cannot be repaired. How do I access my images again without losing my adjustments?
SOLUTION
Sessions are relatively easy to replace as your images and their adjustments are stored independently of the database (unlike catalogs).
When you encounter a corrupted database, Capture One will usually notify you with the following message.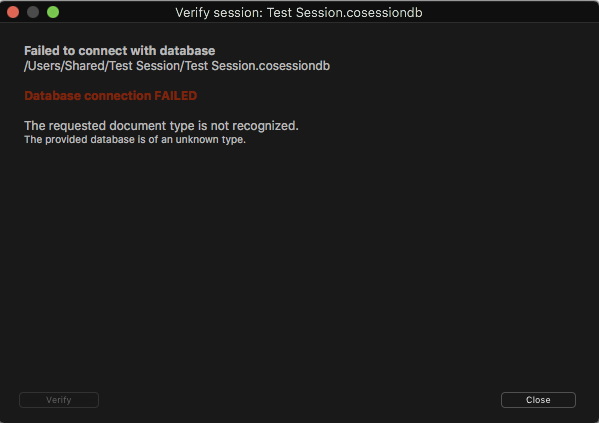 It does not mean that your images are lost and you have to start all over again. You just need to navigate to Finder/Explorer to do some copy and paste job to view and edit your images again.
1. Reopen Capture One
Capture One will try to open the last used database though it will not be possible as the database is corrupted.
Hold down the Option/Alt key and then open Capture One as usually, be it from the desktop, dock or applications folder. Capture One will then present the following dialog box.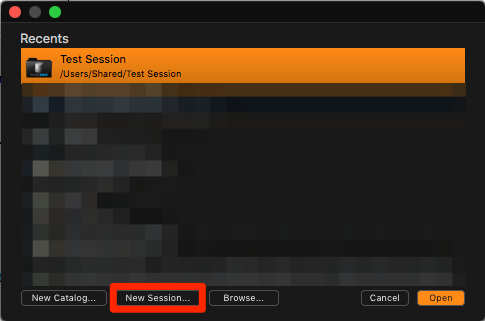 Select New Session and save your new session with the same name but to a different location (for instance, in the Pictures folder instead of the Shared area).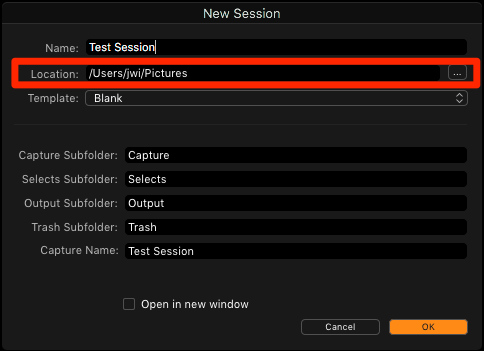 2. Replace the corrupt/broken database
Navigate to the location where you saved your new session and copy the .cosessiondb file that can be found in the session folder with the same name.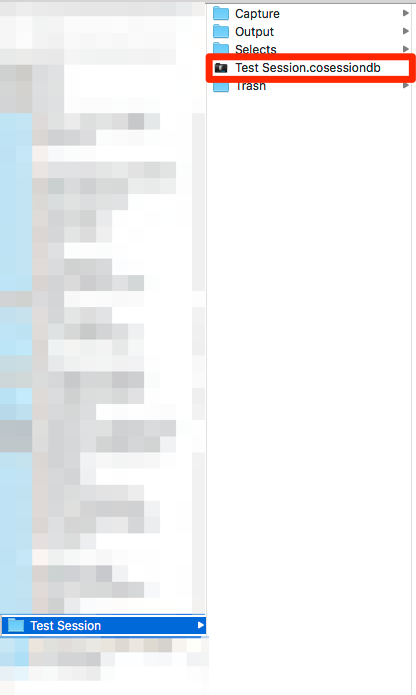 Copy this file and paste it into the session folder of the corrupted session in order to replace the database.

If you are asked whether you want to replace the file with the same name, then do so.
At this point, it is worth noting that you will lose your smart albums and session favorites, but those are easily recoverable if you are using a session template.
3. Re-install your session favorites and smart albums
If you are not using session templates, then you will need to manually re-build your session's smart albums and re-select your session favorites.
If you are using macOS, all you need to do is locate the folders used in your previous session's favorites and drag and drop these into the Session Favorites menu found in the Library tool.
When using Windows, you will need to click the + icon located in the Session Favorites in the Library tool and add your favorites one-by-one.
You should now find out that your session is fully replaced and that you are able to continue working with the same set of images, but with an updated database.