First-time users will get a new dialog to help them get on board with Capture One.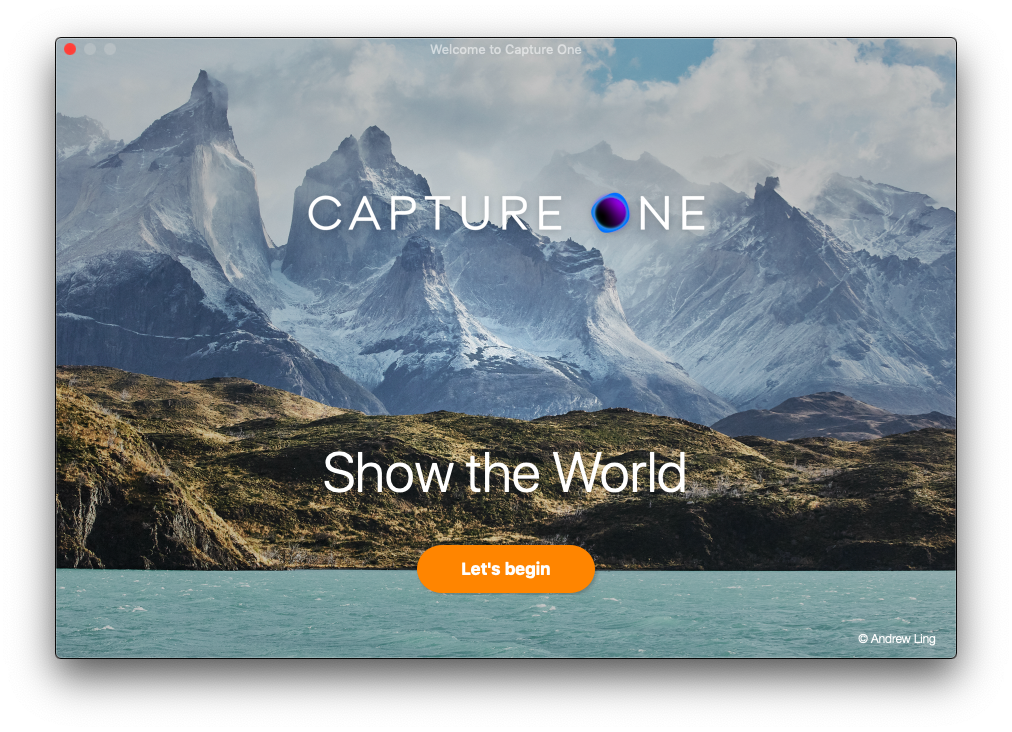 Enter your e-mail address and password you use to log in to your account at captureone.com.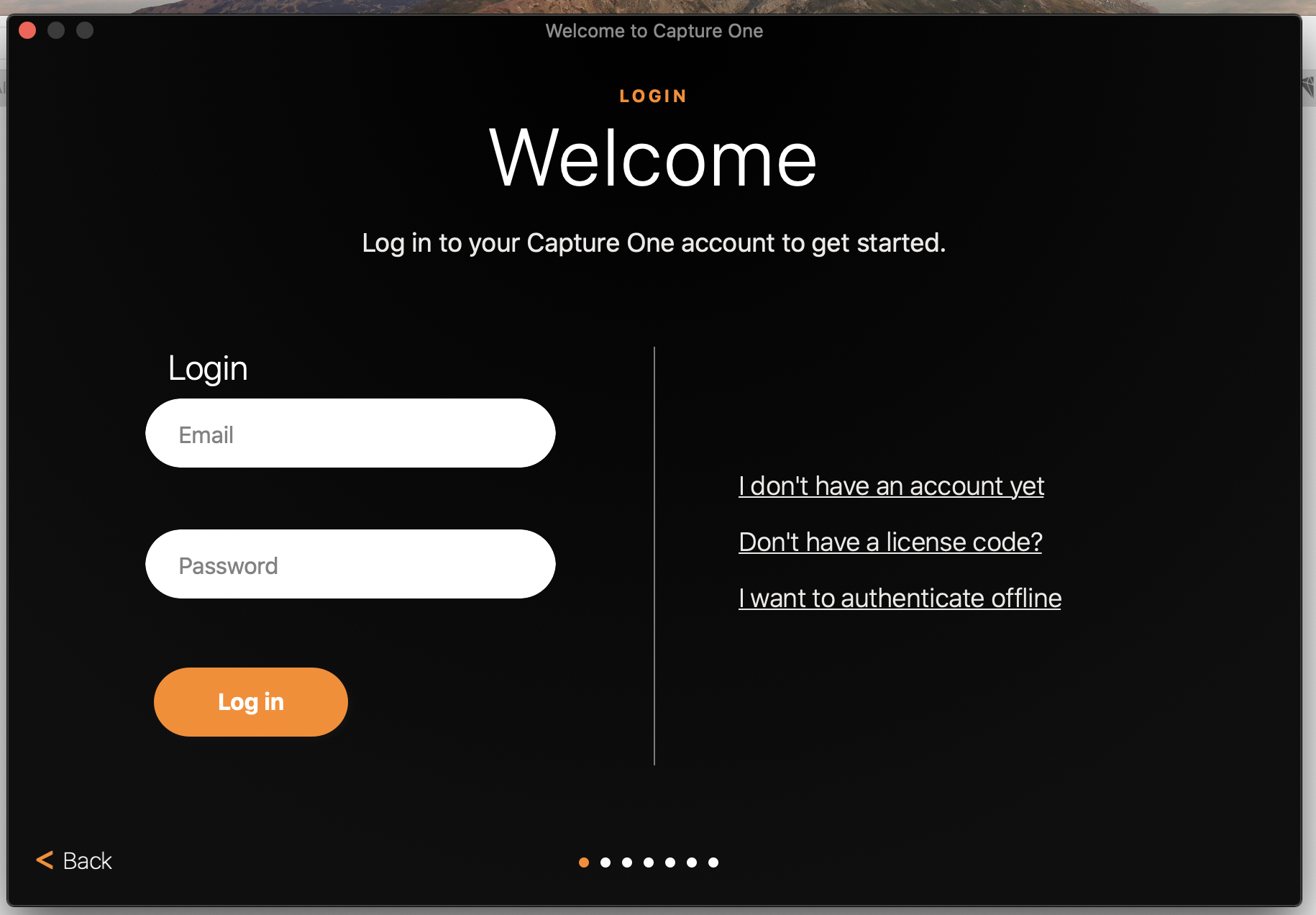 NOTE: If you do not have an account yet, please proceed to this page and enter the e-mail you would like to use for the Capture One account on the website and click on Create new account.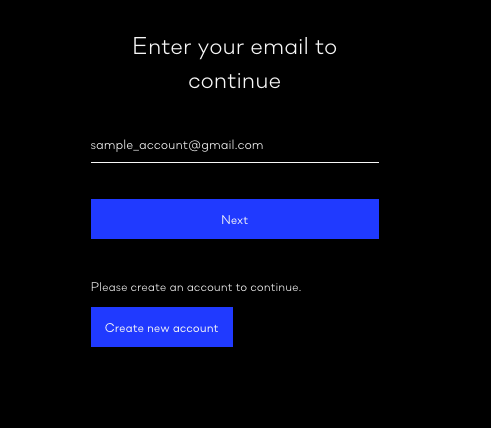 When the account creation is done, enter your credentials in the startup window.
Then enter your license code if you have any. If not, click on Don't have a license code yet to see the available options.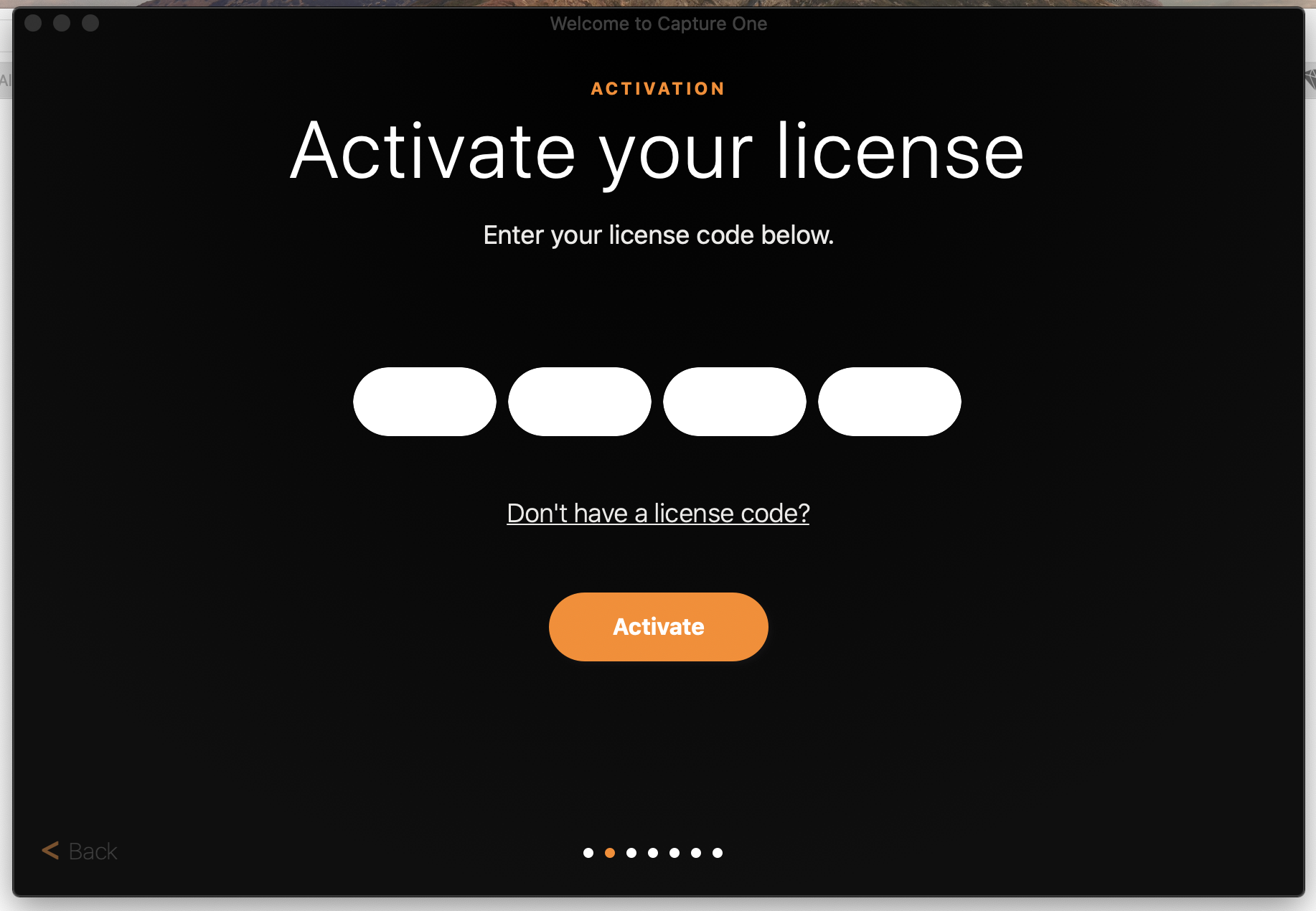 The onboarding adds the option to use sample images in your very first run, providing the option to start experimenting with Capture One's tools and features without having to locate some raw files first.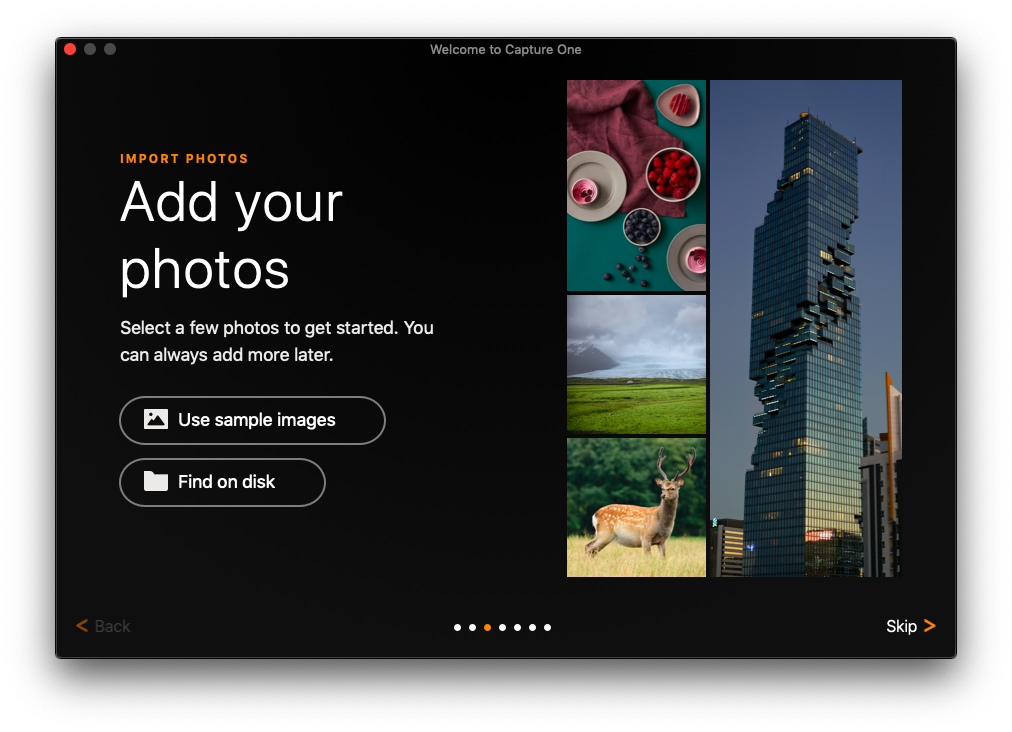 Additionally, you get the option to lightly customize the interface of Capture One by deciding the location of your tools and your thumbnails in two easy steps.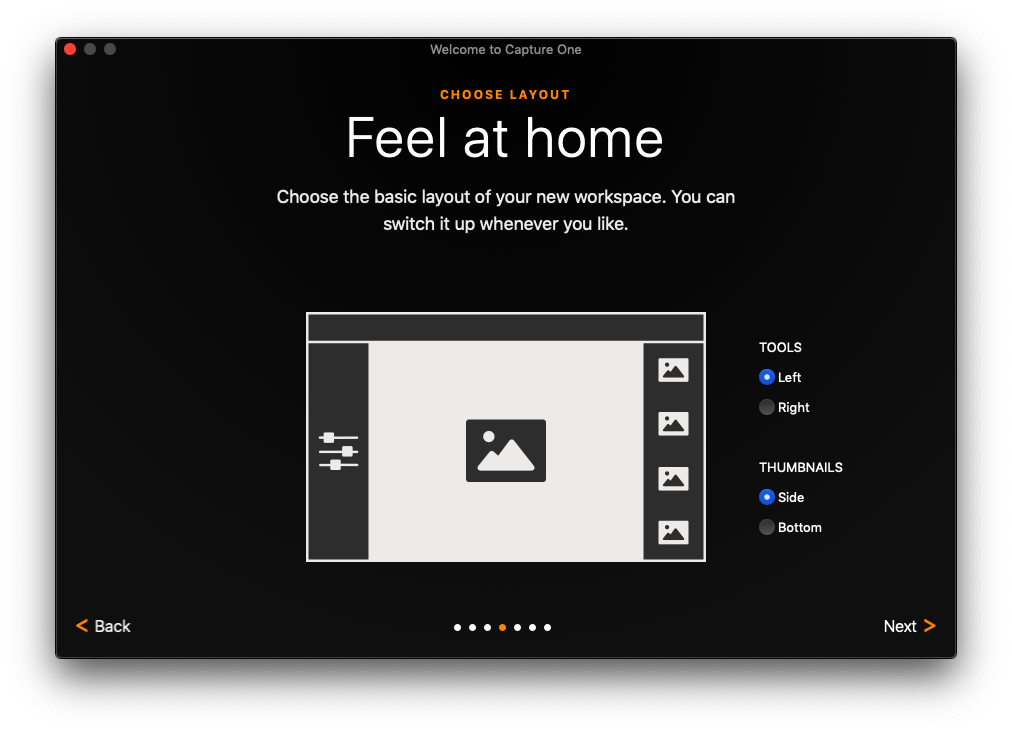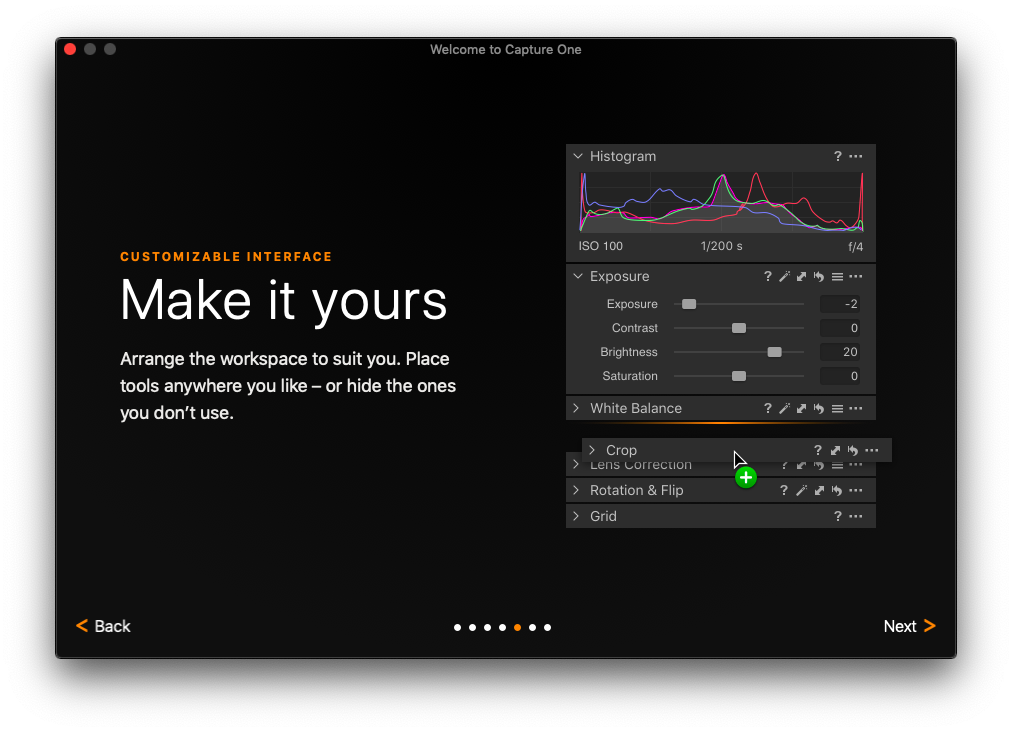 After onboarding, create a Catalog or a Session to begin importing your images and working in Capture One. Go to the main menu and select File -> New Catalog/NewSession. A new document (i.e., Catalog/Session) is created and named (this can be renamed later if necessary). After creating a new document, you can import files from your card reader connected camera or folder.
A Catalog is more suitable for creating or maintaining an existing image library and is ideal for large, on-going projects. Although you can create numerous Catalogs, a Session is more convenient when working with smaller, individual projects. For example, you can simply create a separate Session folder for each download from a memory card, which you can name by date or project as per your existing naming strategy.
You are not forced to use one type of image management system over the other. You can create as many as you like (depending on disk space) and can switch between the different types at any time.