The Viewer is a fundamental element of the Capture One user interface.
1. Displaying image files. The Viewer window enables users to view image files and check the effect of any adjustments that have been made.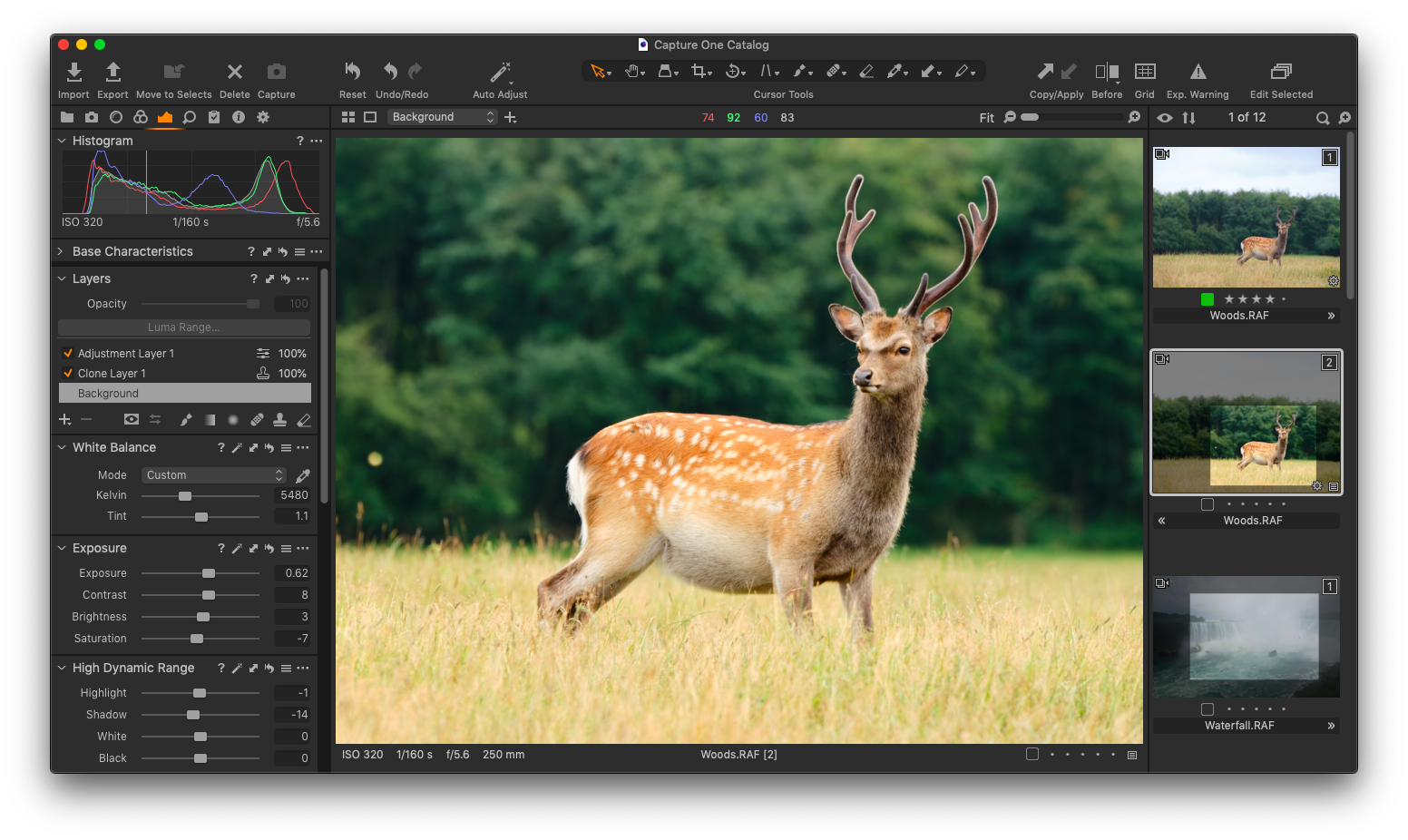 2. Comparing images. It also makes it easy to compare images in the Viewer. Up to 12 different images can be selected and depicted in the Viewer at a time, making it effortless to compare images side-by-side.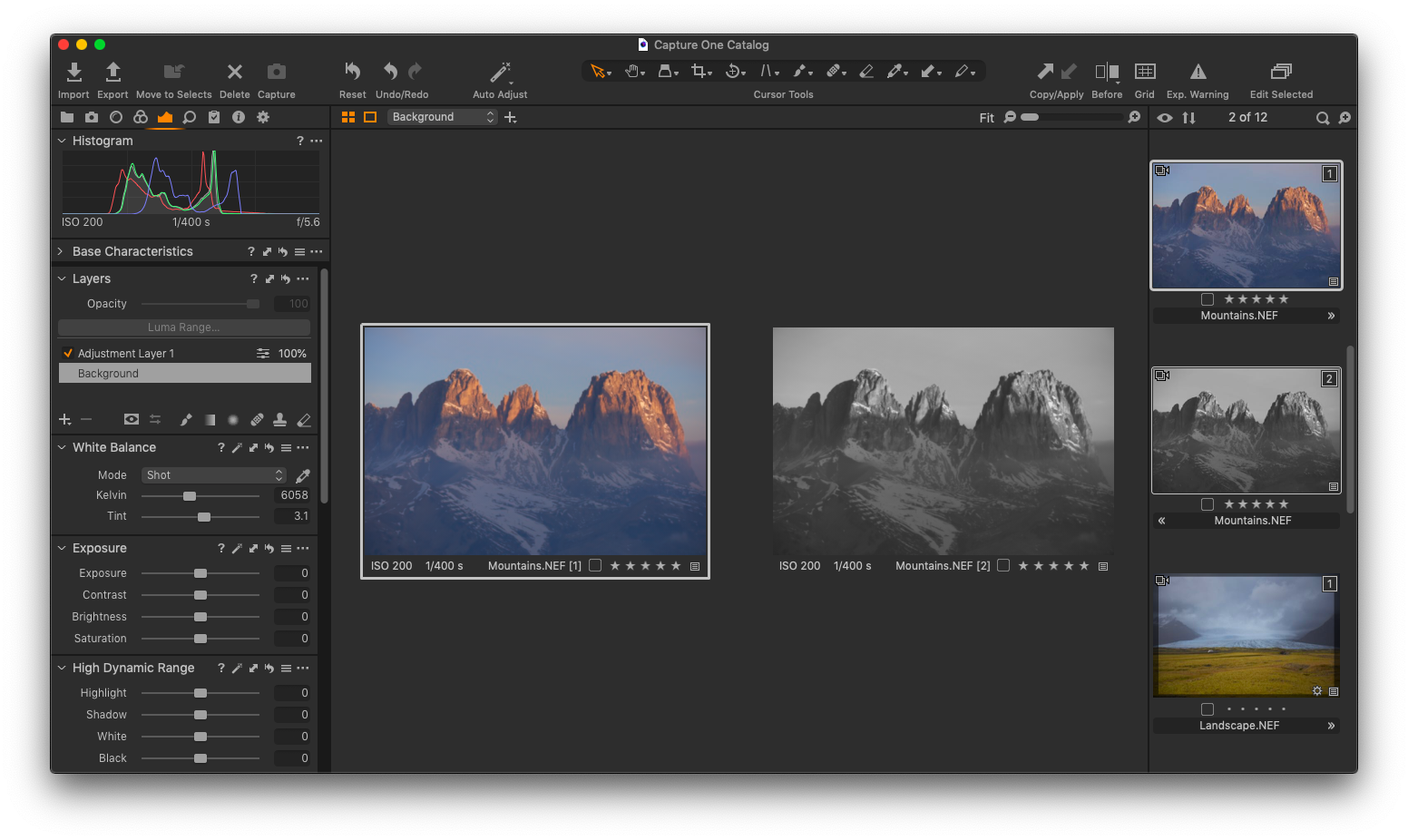 3. Viewer modes. By adopting a View mode button, the Viewer enables you to view a single image or multiple images simply by toggling between them. It is an ideal way to assess a large number of images in a short space of time.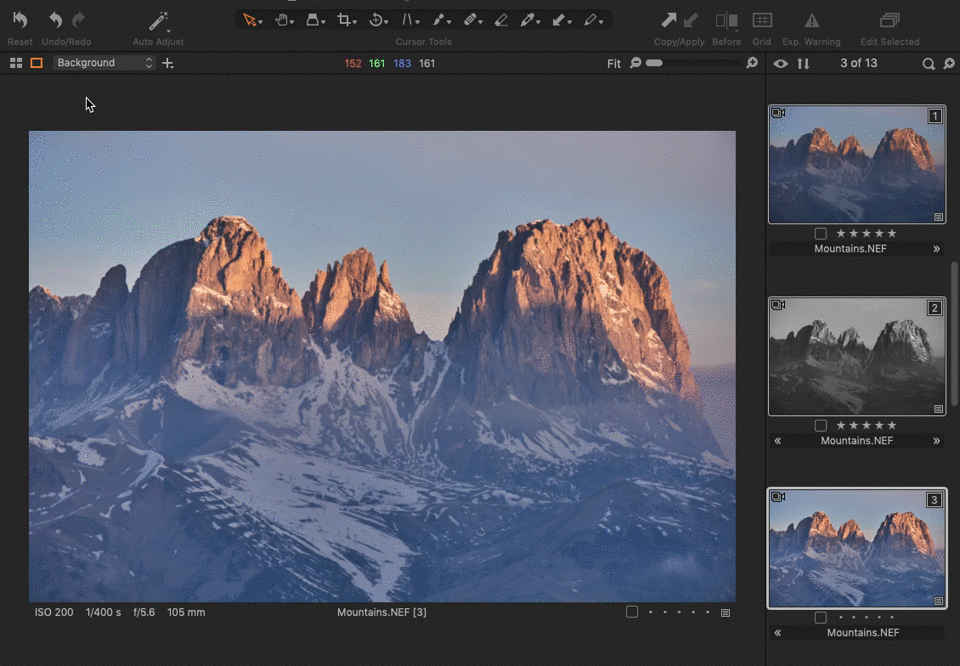 4. A number of features to aid photographers in postproduction. These include RGB values that are displayed in the center of the Viewer toolbar. Note that Capture One Pro can also display CMYK or LAB readout values.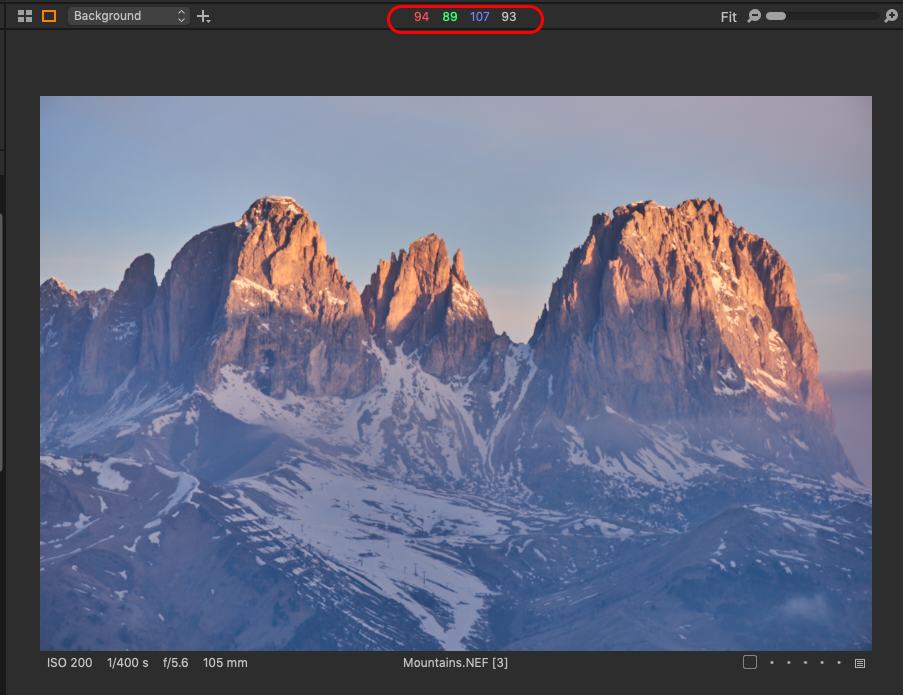 5. Displaying the camera data. The bottom-left corner of the Viewer displays the camera data that includes the exposure settings (ISO, shutter, and f-stop) as well as the focal length of the camera lens used to capture the image.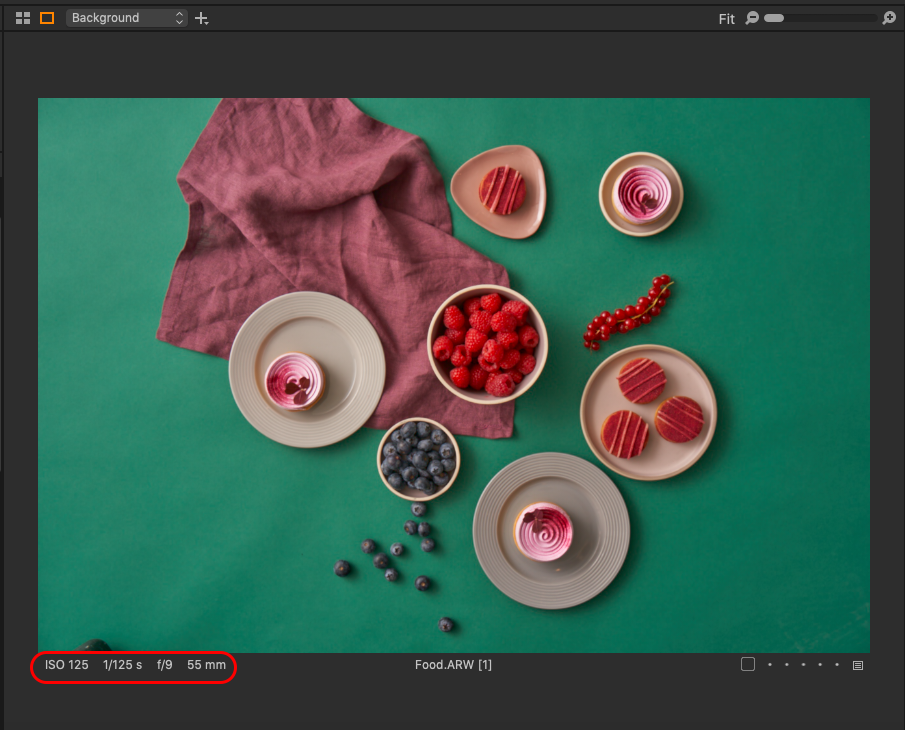 6. Displaying the color tag and star rating. The bottom right corner displays the color tag and star rating applied to the image. Click on the box or star icons to alter the rating or tag.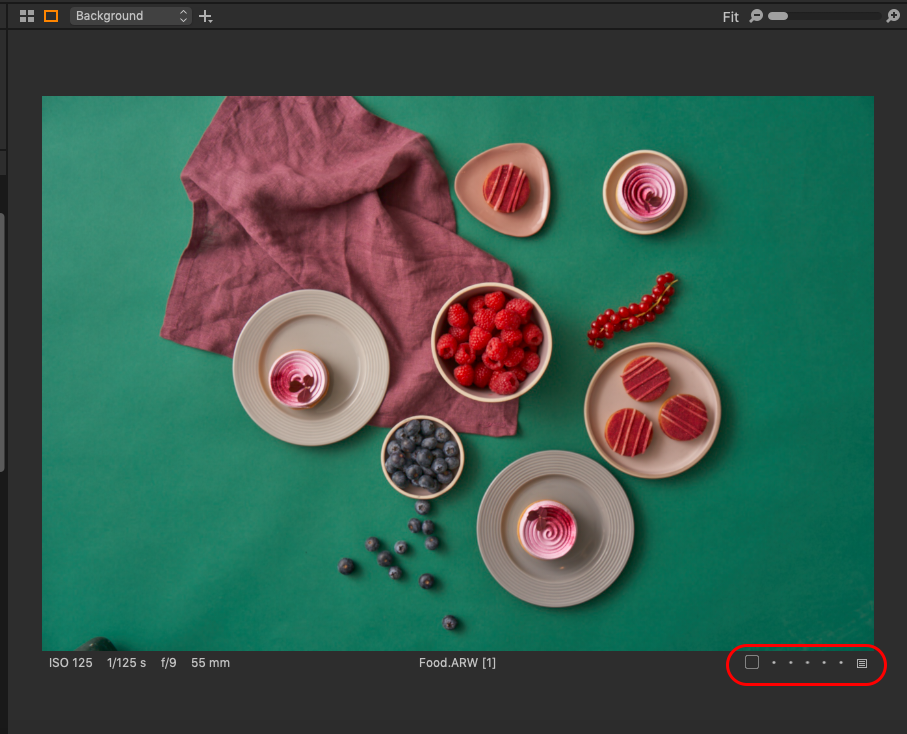 7. Changing the background color. To change the background color of the Viewer, you can simply right-click on the background itself and select the preferred color. Also, it is possible to choose the background color by going to the main menu and selecting View -> Customize Viewer -> Background color -> [color] or simply by using a corresponding shortcut Shift + 1/2/3… 6. Alternatively, navigate to the Preferences menu, go to the Appearance tab and choose the color from the Color drop-down menu.