This feature is for macOS only. Capture One Pro (16.3) onwards.

You can now directly publish your images to Glass, by right-clicking an image in the Browser or Viewer and selecting the "Publish" option, by clicking the small arrow next to the export button in your main toolbar, or by going to Image > Publish > Glass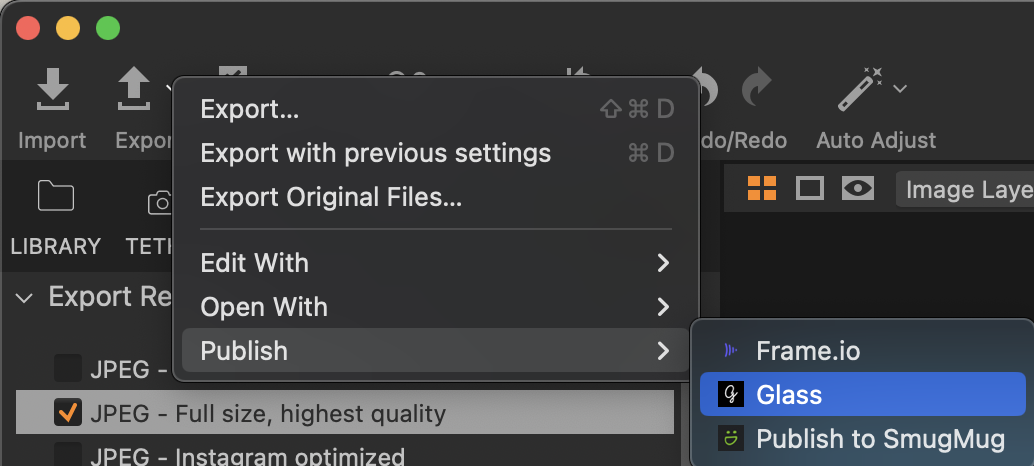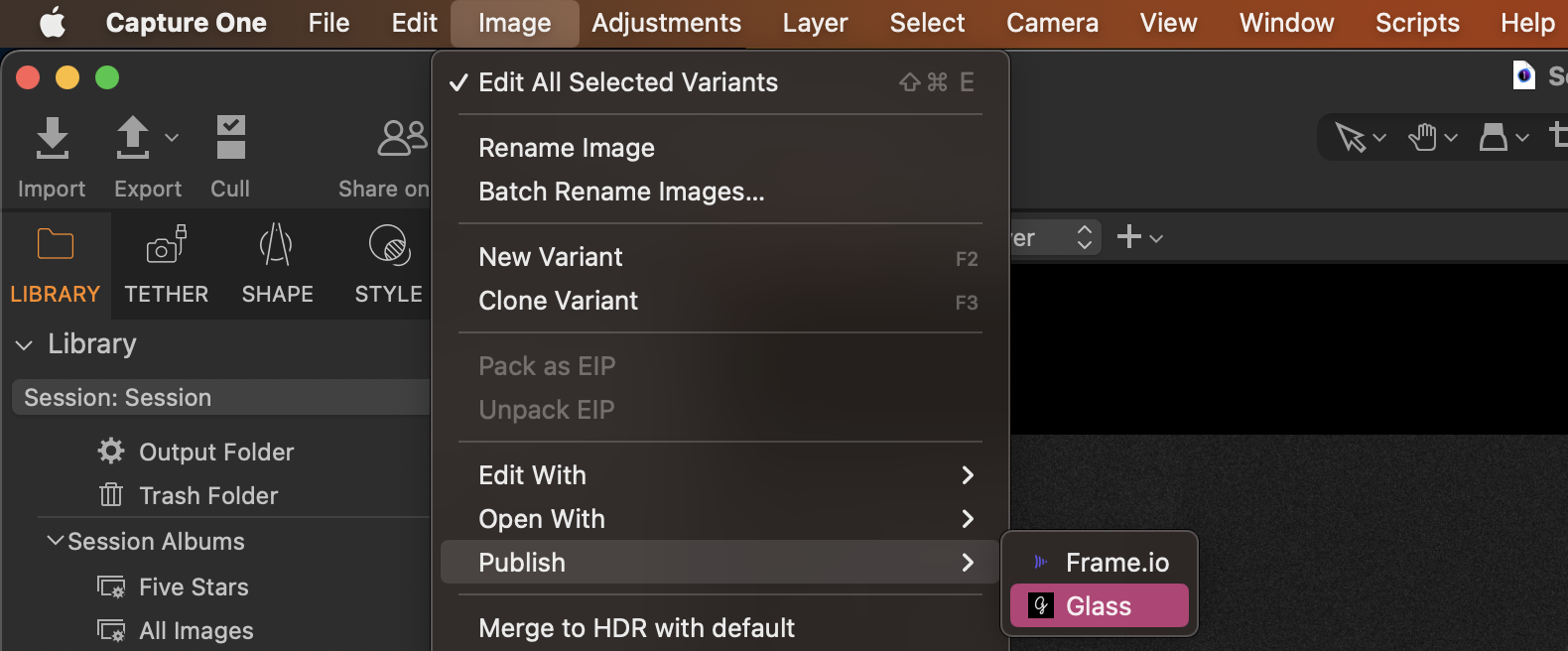 Glass is a global, paid photography community and photo-sharing platform that helps photographers experiment, get inspired, and grow. With no ads or algorithms, your photos look their best. Membership required.
Read more about Glass here: https://glass.photo/