1. Select File -> New Collection -> New Smart Album.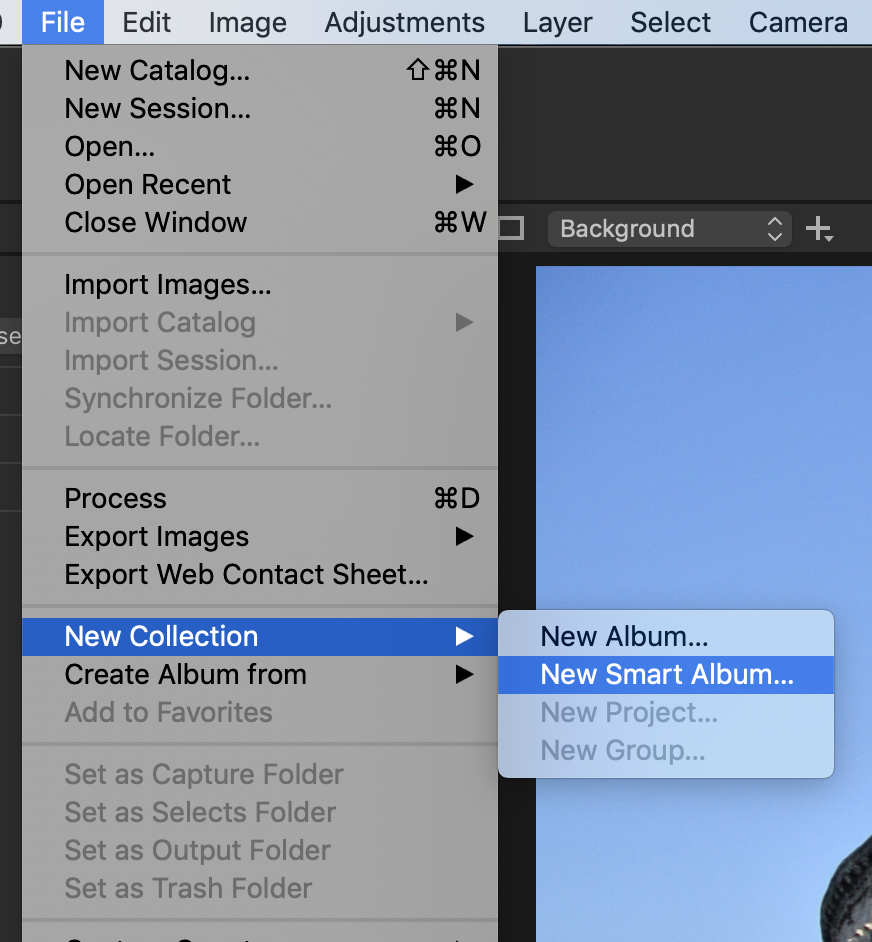 2. Name the Smart Album and add the filter criteria. If no filter criteria are selected, then the Smart Album will include all the images in the catalog or session folders (albums and favorite folders).
3. To fill the Smart Album with images, select one of the presets available for ratings and color tags or other advanced options.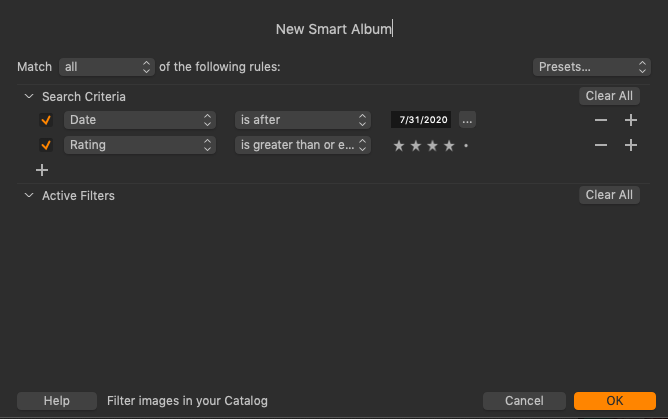 Advanced Search criteria explained
<< Smart Albums | Edit a Smart Album >>