The CIE L*a*b* color space is a popular choice for use in measuring reflective and transmissive objects and is specified in both the FADGI 4-Star and Metamorfoze imaging guidelines.
Both Capture One CH and Capture One Pro can display multiple L*a*b* color readouts, so this section will focus on getting precise measurement and analysis of colors depicted on Object Level and Device Level targets for Cultural Heritage use.
For Capture One to display L*a*b* readouts, the Output Profile selected must adopt an RGB color space. This should be confirmed first, otherwise, no readout will be displayed.
1. In the main menu, select View -> Proof Profile, confirm or select the relevant RGB output profile, for example, Adobe RGB or sRGB.
2. In the main menu, select View -> Lab Readout and choose the appropriate L*a*b* conversion from the following options: Generic (D50), Generic (media white), Adobe (generic), Adobe (neutral), GoldenThread (ICC), and GoldenThread (standard). If you are using one of the GoldenThread targets, you should take care to select the appropriate readout option.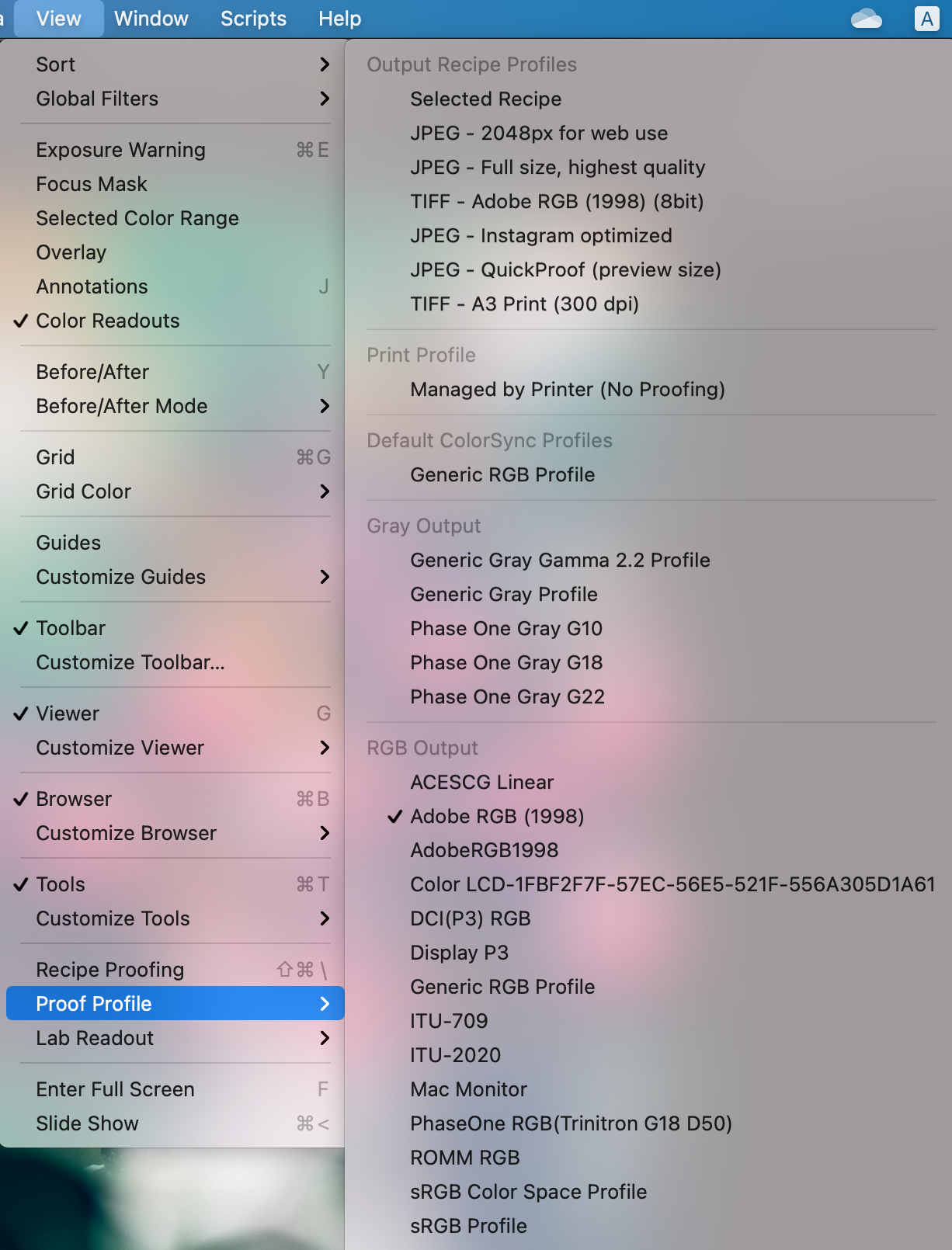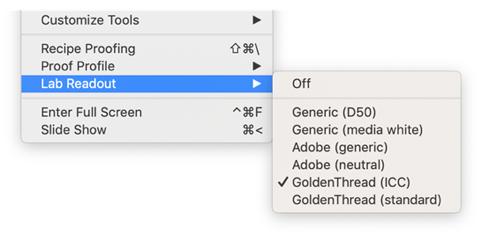 3. Connect the interface cable from the Phase One digital back or iXG camera and make a capture or select the intended image from the Browser.
4. Choose the Add Color Readout picker from the Cursor tools.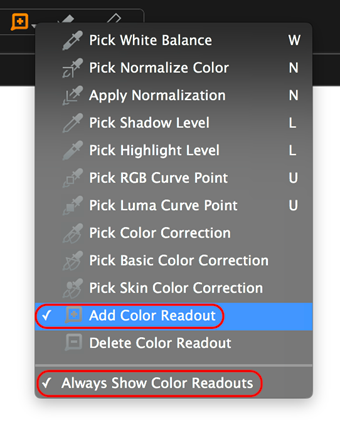 5. Select Always Show Color Readouts from the Cursor tool drop-down menu. Readouts will now remain on-screen even when another tool is selected.
6. Click on the relevant color patch in the Object Level Target or Device Level Target. You can add more than one.

7. To delete a readout, select Delete Color Readout from the Cursor tool drop-down menu and click on any readouts that you want to remove. Alternatively, position the readout cursor tool above the readout and hold the Alt key while clicking to delete it.
TIP: Hold down Shift while deleting a readout will remove all readouts at once.
<< AutoPPI with AutoColumn | Auto Levels Clipping Thresholds >>