PROBLEM
I upgraded my Session/Catalog but want to revert back to a previous version of Capture One.
SOLUTION
When you upgraded the Capture One Session/Catalog, we automatically create a backup copy of the previous version just in case you feel a need to go back to it at some point.
For instance, you have a Capture One session or catalog created in Capture One 14.2.
When you open the session or catalog in Capture One 14.3 you are presented with a message to upgrade the database.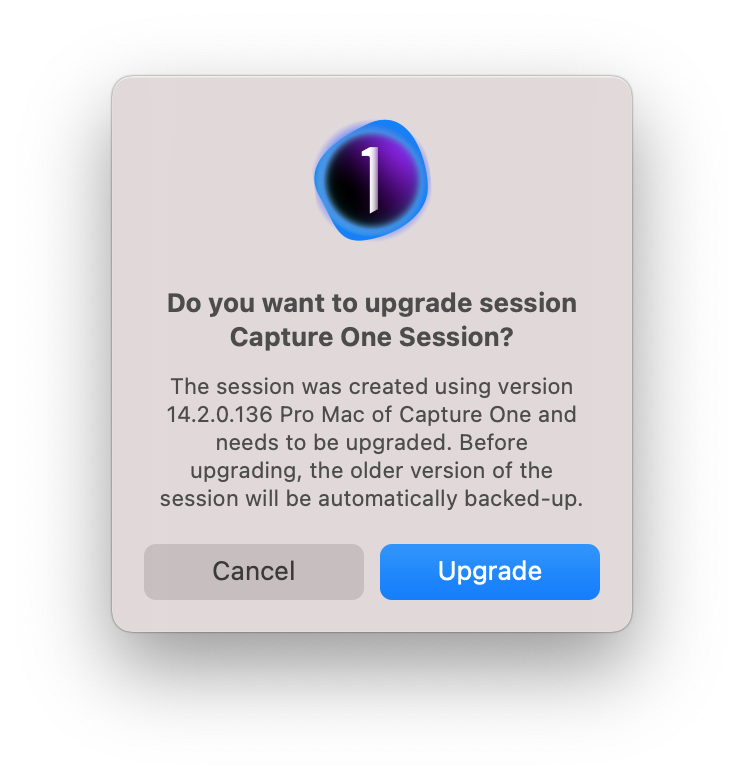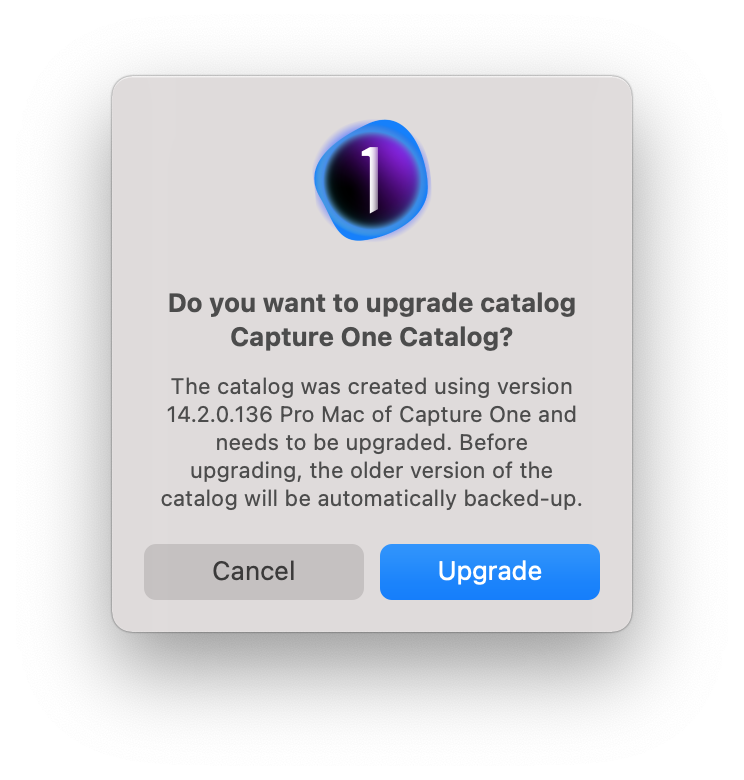 On Windows, you get a similar message:

NOTE: We don't automatically upgrade your legacy images (those worked in earlier versions before Capture One 11 was released) but just the session database, so some minor differences in how the image looks may occur.
After you select Upgrade, if you browse back to the Session folder or to the Catalog contents, you can see that an automated backup has been created of the original Capture One Pro 14.2 db file (.cosessiondb for sessions or .cocatalogdb for catalogs) which is now appended with .backup (.cosessiondb.backup for sessions or .cocatalogdb.backup for catalogs). A completely new, Capture One Pro 14.3 db file has been created to be used in Capture One Pro 14.3 (.cosessiondb or .cocatalogdb).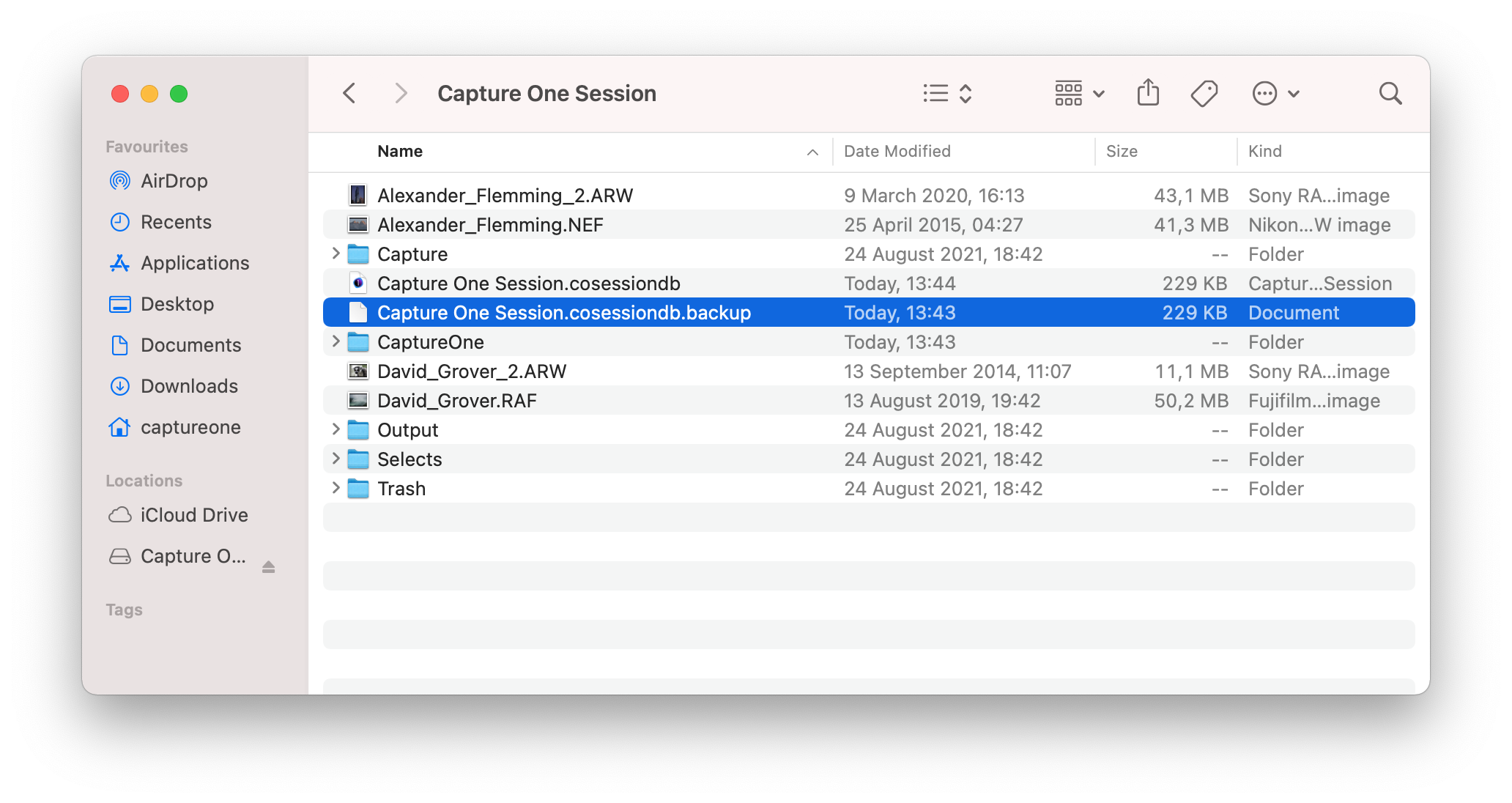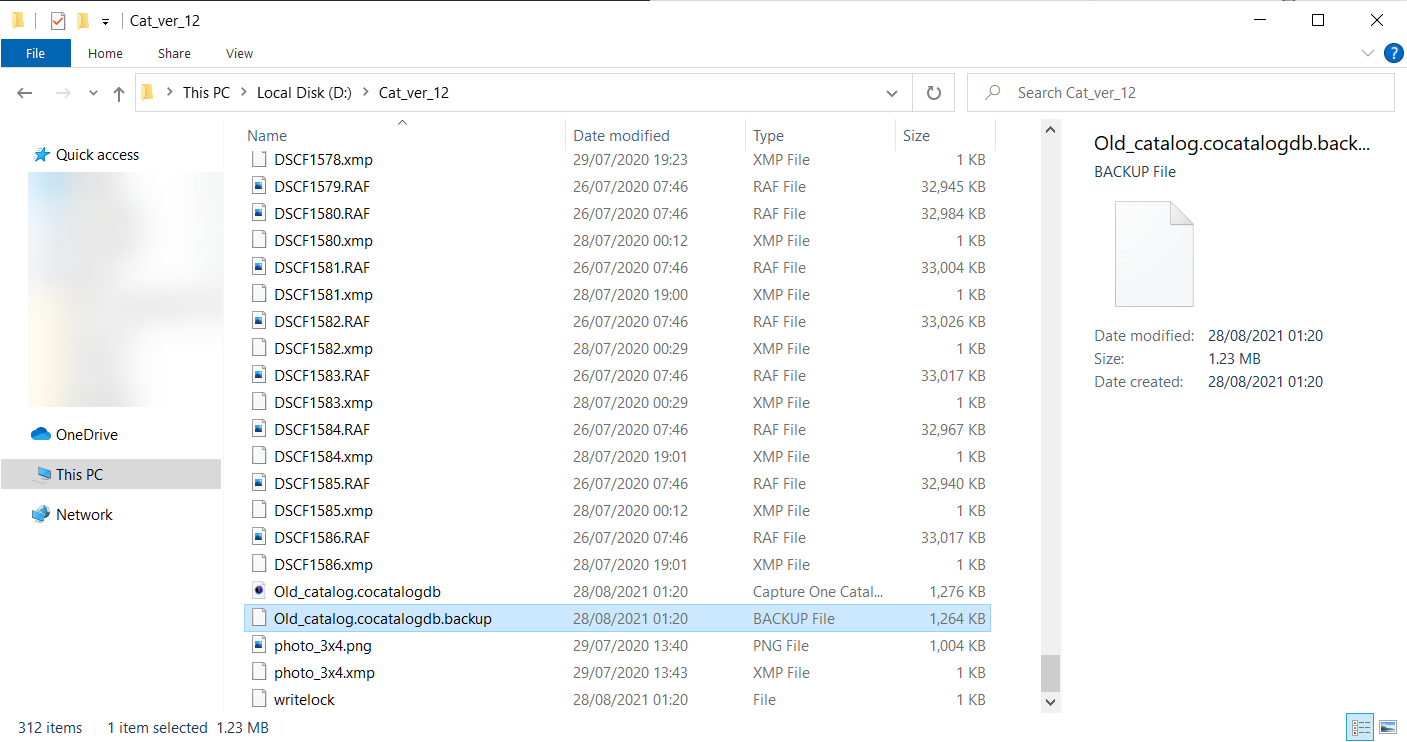 To view the Catalog contents select 'Show Package Contents' from the context menu. On Windows the backup file will be placed next to the original catalog/session database.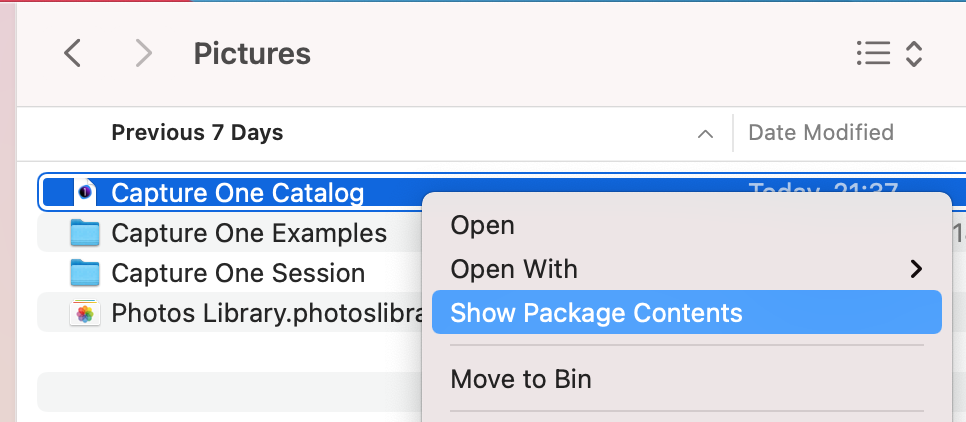 If you want to revert back to Capture One 14.2, you need to close Capture One and simply delete the newly created .cosessiondb (.cocatalogdb) file from the folder. Then delete the appended .backup naming in the db file.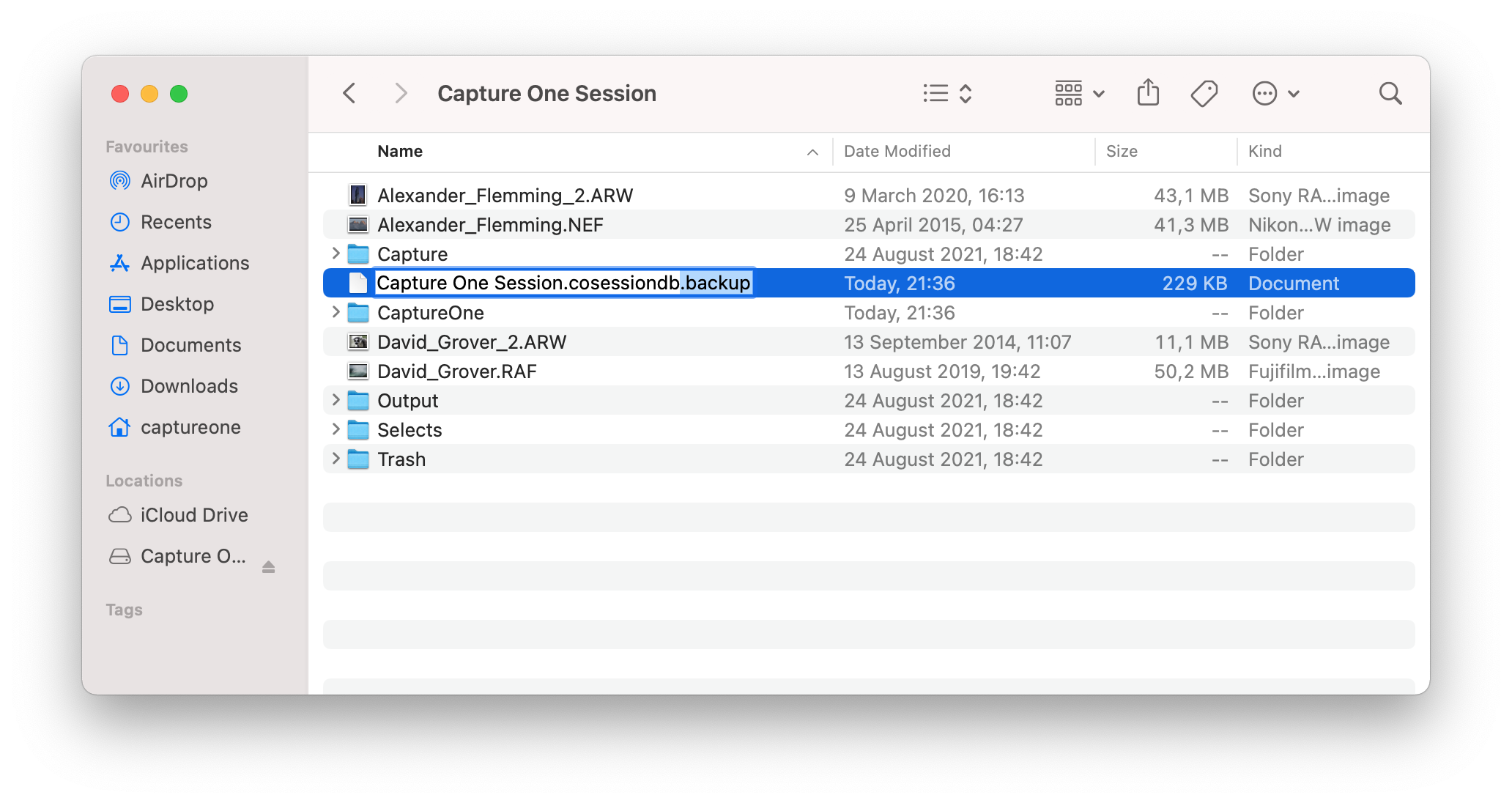 If asked to confirm the new extension, select Use .cocatalogdb /.cosessiondb on macOS or Yes on Windows.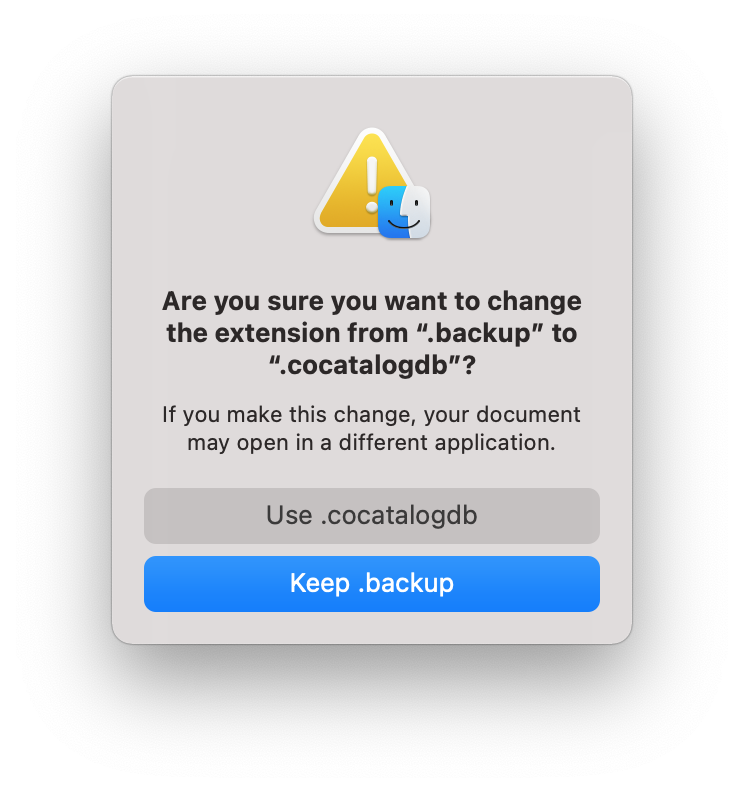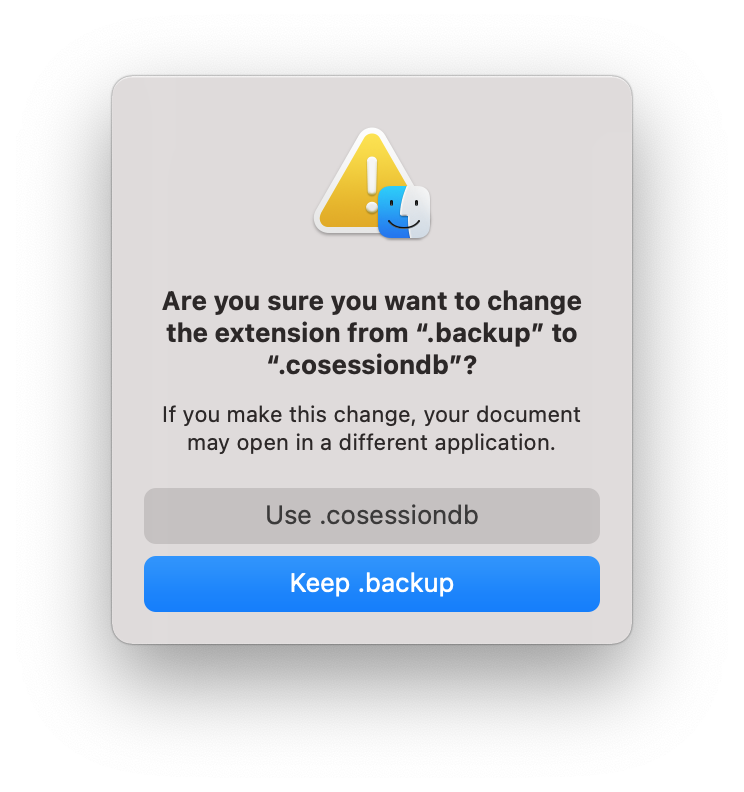 Now, your Catalog or Session folder should look the same way as before an upgrade.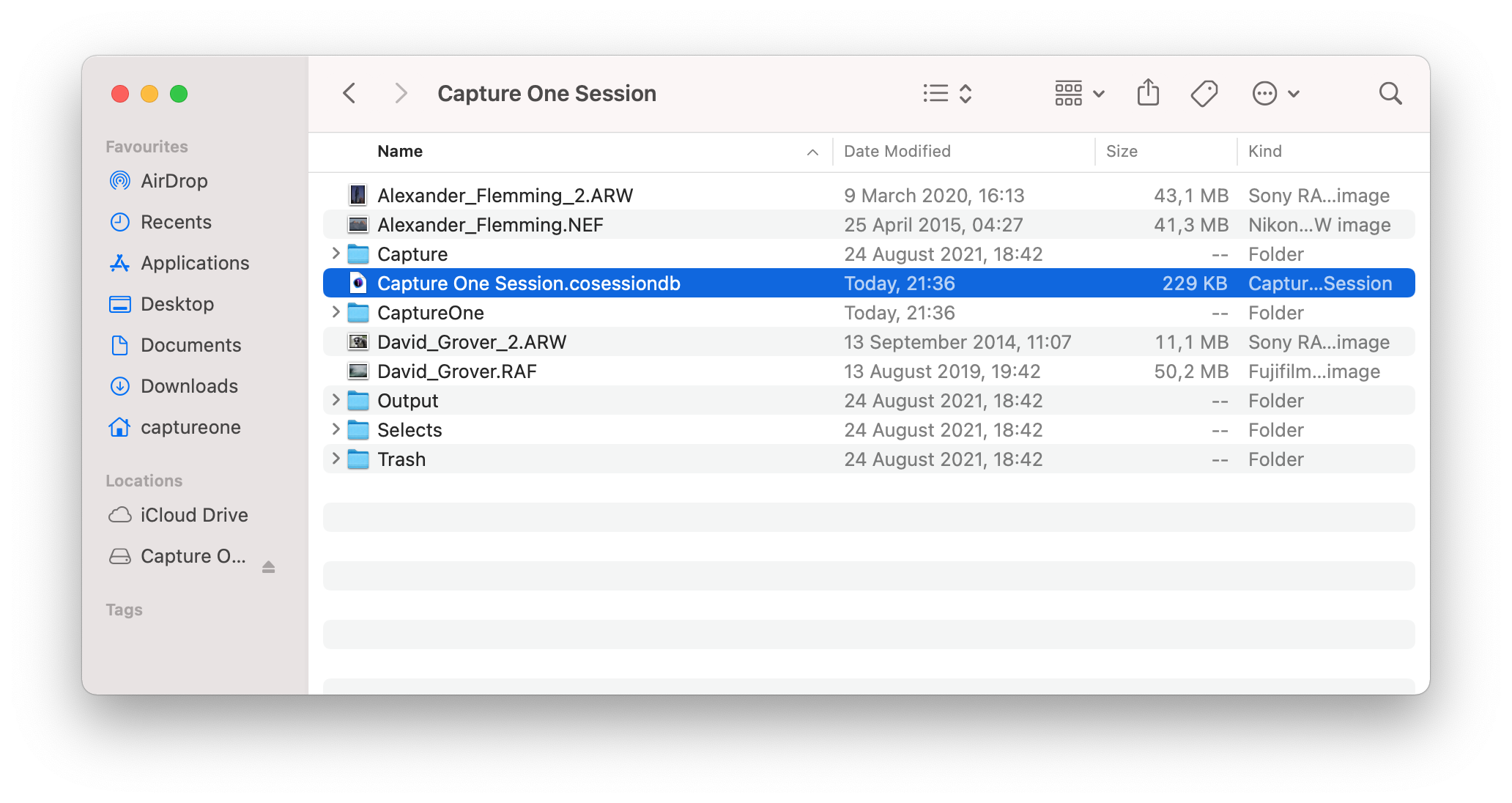 Now you are able to launch this Session or Catalog back in Capture One 14.2 and it will not contain adjustments made in a newer version.