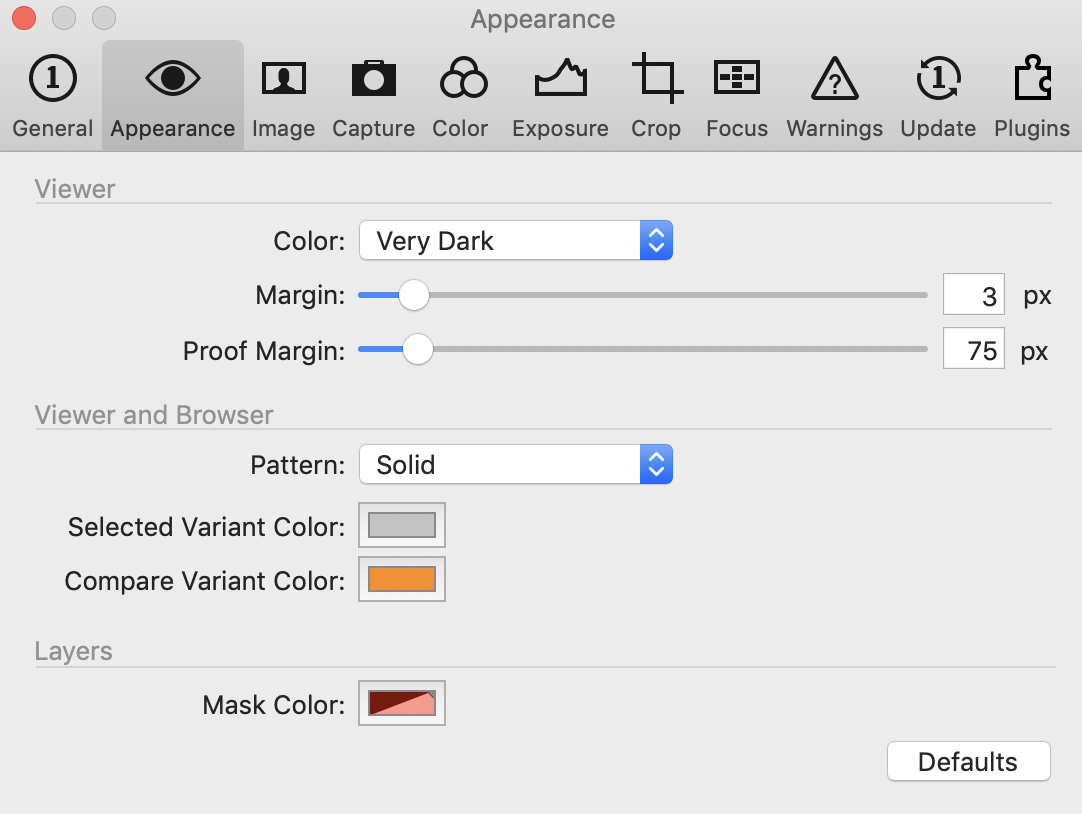 Viewer
The background pattern and the color of the viewer can be adjusted to different shades of gray, white or black. The Capture One has a dark neutral background by default. The size of margins and proof margins can also be adjusted here.
Viewer and Browser
By default, the color of the thumbnail/variant border in the Browser is white for the selected variant and orange for the compare variant.
Layers
The Layer Mask Color can be altered. Click on the icon and select the color from the dialog. The default Mask Opacity can be also changed from 0 to 100 %.