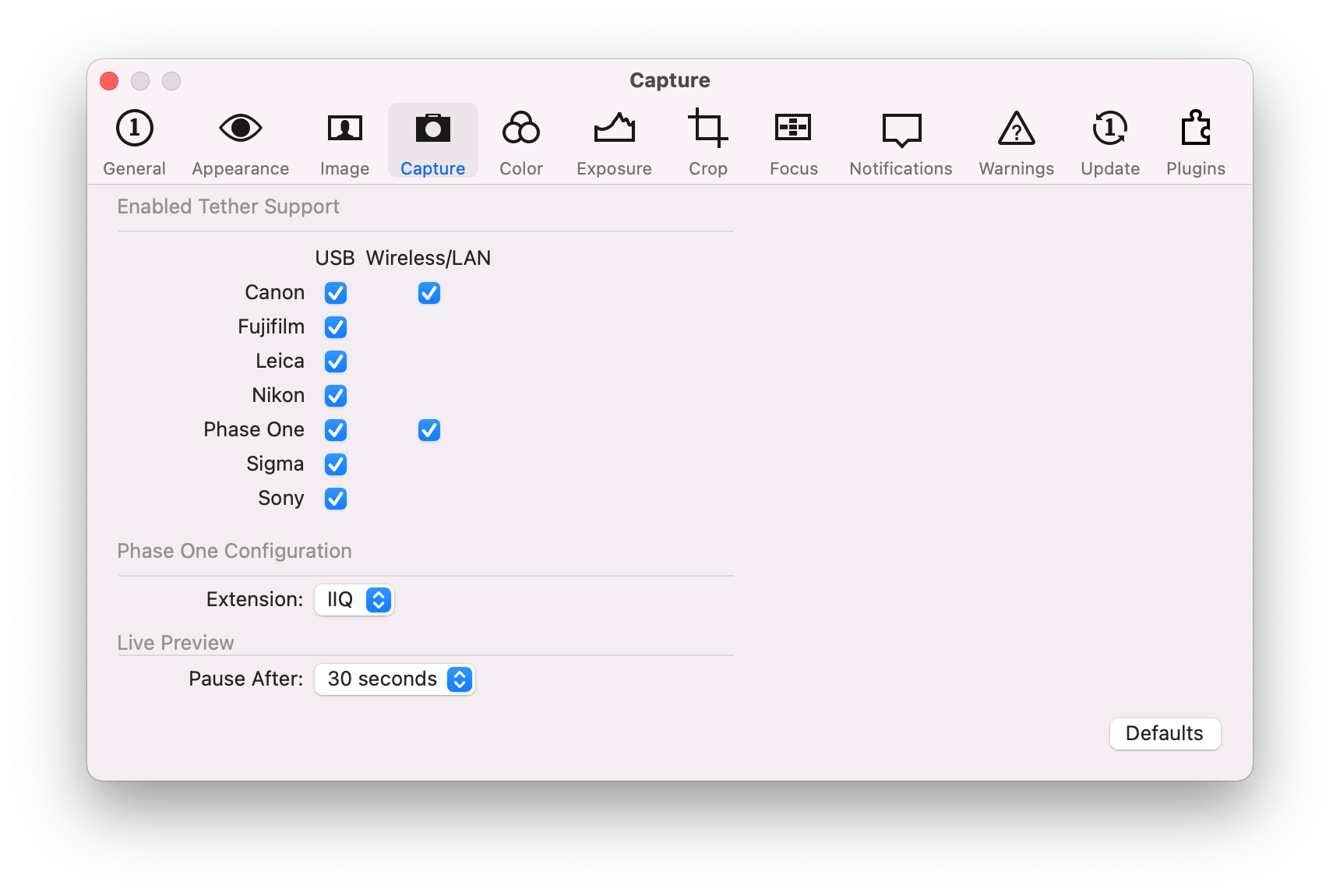 Phase One Configuration
From the Extension fly-out menu, choose between IIQ or TIF, when tethered and saving files to the computer. The IIQ extension is the default setting, however, the TIF extension is compatible with older applications. It is important to emphasize that the TIF extension is a RAW file like IIQ but not the TIF format known from Photoshop, for example.
Live Preview
Adjust the pause setting for Live Preview from 30 seconds to 20 minutes.
Providers/Enabled Tethered Support (macOS/Windows)
Select the appropriate support for your camera by brand. Capture One will automatically detect a supported model once connected. In the event of a possible conflict between Capture One's drivers, it is possible to deselect other brand options. Phase One industrial users adopting the Phase One SDK to capture should de-select support for Phase One cameras.
For a full list of currently supported cameras regarding both file support, tethered capture, and live view functionality, please go here.