The simplest and the most consistent method of selecting and removing color casts from neutral colors is to capture an image of a gray card or color reference chart under the same lighting conditions as your subject. Then, using the White Balance picker (eyedropper), select an area that should be neutral. Many photographers choose a neutral 18% gray patch or a white patch, but it will depend on your own preferences, experience, and creative intent.
Although the reflectance of cards and charts remain consistent, within certain time limits, it is important that they are optimally exposed and illuminated evenly, avoiding flare. The same card or chart can also be used to determine the optimal exposure.
Over time, the reflectance or spectral response of cards and charts change and no longer remain neutral under various lighting conditions. When you are unsure, select a gray patch that appears suitable and use the Tint slider to make adjustments.
Select an image or images in the Browser.


Go to the Color tool tab. In the White Balance tool, select the White Balance picker (eyedropper icon) or use a shortcut W and click on a neutral gray patch or gray card. The White Balance picker is also available in the cursor toolbar.


Repeat the selection until satisfied with the result. The previous Temp and Tint values will be immediately overwritten.


If further adjustment is required, edge the Tint slider to the left to remove a magenta cast or to the right to remove a green cast.


Copy and apply this setting to other images.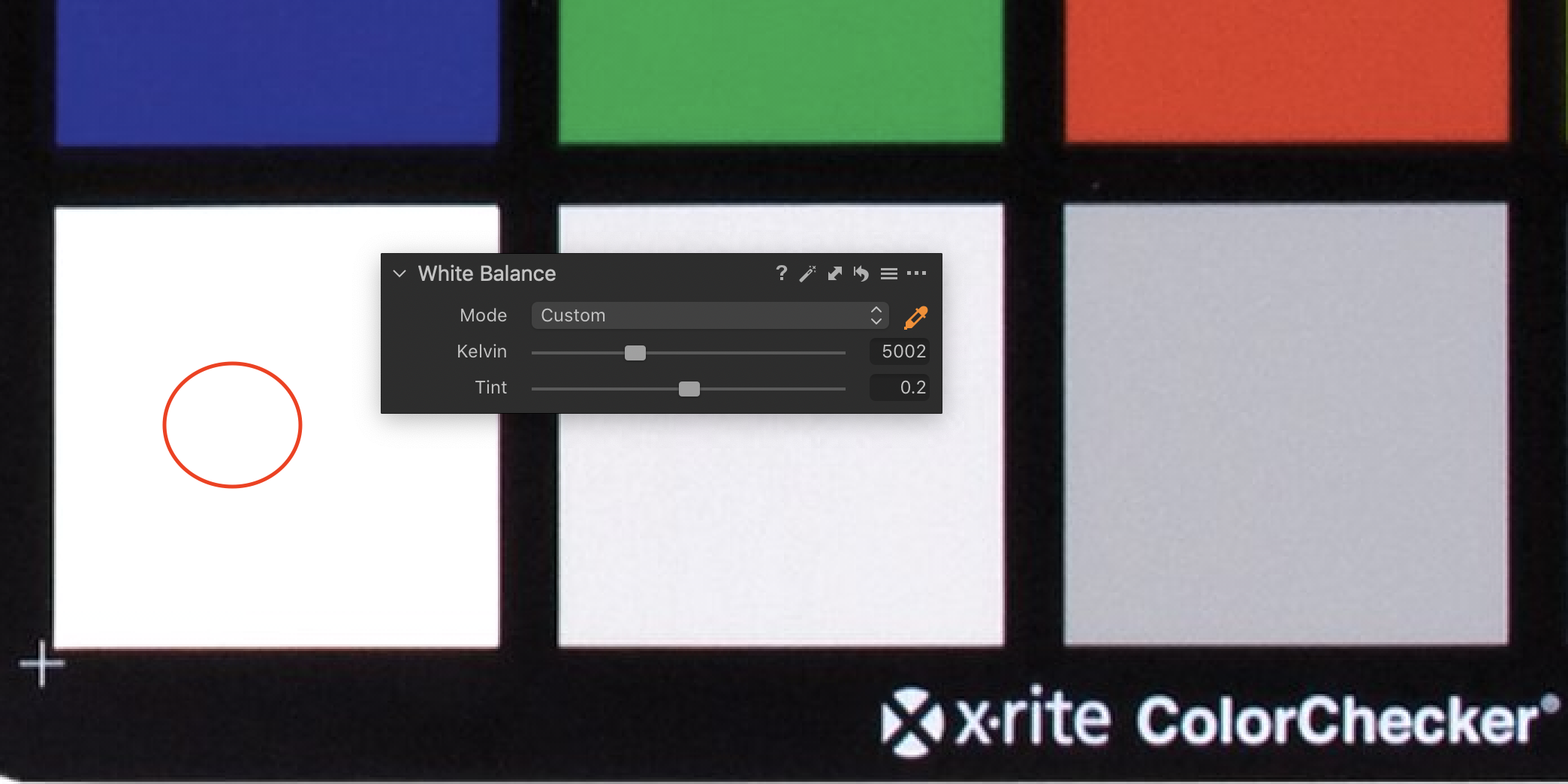 << Selecting a neutral area with the picker | Adjusting by mode >>