When you are already working from the Styles list (either in the Style and Presets tool or from the Adjustments menu), you can remove an applied Style by clicking on it to remove the checkmark. If not, it is usually quicker to remove the Style listed in the Applied folder, located at the top of the Styles and Presets tool or menu. Note that the Style (i.e., Built-in Style or Custom Style) is removed from the selected image, it is not deleted and can be re-applied at any time.
1. Select the image in the browser with the applied Style you want to remove.
2. Navigate to the Styles and Presets tool in the Adjustments tool tab. To remove the Style from the variant, choose one of the options below:
Scroll through the list of Styles and click on the active Style in the list to remove the checkmark or right-click on it and select Clear from Background.




Select the applied Style in the list at the top of the Styles and Presets tool, right-click on it and select Clear.




Alternatively, go to the main menu and select Adjustments -> Styles -> [Style] -> Clear.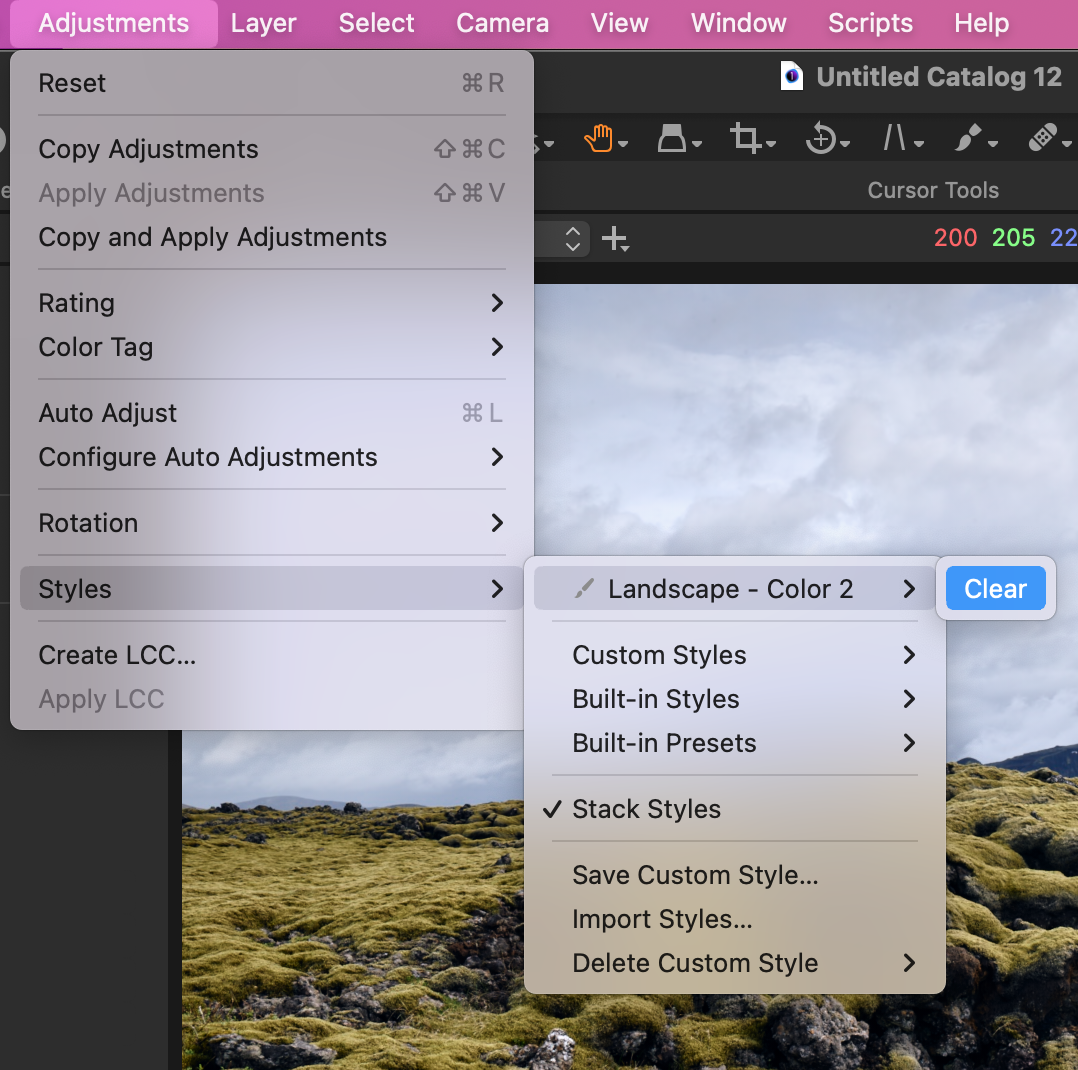 3. The image will be updated in the Viewer (without the previously applied Style).
Note that the Styles applied to the Layers could be removed together with the corresponding Layer.