The scanner needs to be configured so that Capture One Enterprise knows precisely when the barcode text strings start and end. This is done by scanning a predefined barcode that will automatically detect the prefix and suffix of the scanner in question.
NOTE: If you get a "Make sure to use non-printable characters" error, try setting F12 as your prefix and suffix.
1. Open the Barcode tool and click on Configure scanner:

2. A dialog box with the predefined known barcode is now displayed. Scan the barcode on the screen with your scanner. There is also the option to print the barcode by clicking on Print code if this step cannot be completed on the screen.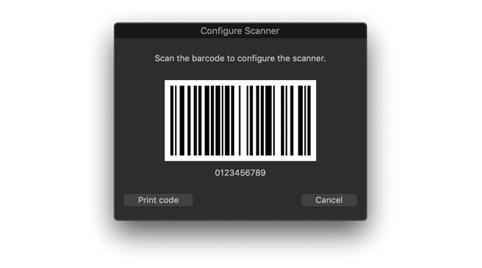 If the configuration is successful, a dialog box will inform that the scanner is now ready to be used.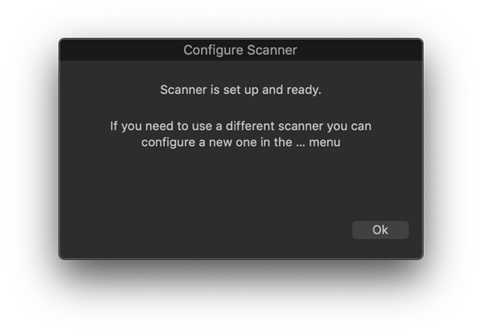 If the process encounters an issue, a dialog box will give you the option to try again. Note that the configuration process basically collects all keyboard events, so an error might be caused by using the keyboard while scanning the test barcode.
If you at some point need to change to another scanner, you will need to configure it first. This is done by choosing the Action drop-down menu and selecting Configure Scanner….

Then complete the steps to configure the new scanner outlined above.