Adjusting a Guide position
You have two ways to change the position of a guide:
Type in a new position value in the number field of the desired guide line in the Guides tool to move it to the new position.
Choose the Select cursor (V) and hover over the guide you want to move. A Move cursor is now displayed. Click on the guide and drag it to the new position. Note how the associated position value changes in the Guides tool as you drag the line.
Deleting a Guide
Click on the – (minus) icon at the end of a Guide to delete it. If you want to delete all Guides at once, click on the Action menu and select the Reset tool. This will then remove all guides.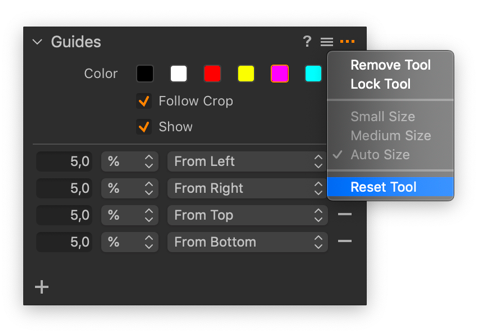 << Creating a Guide | Using Guide presets >>