QUESTION
Does Capture One support pixel-shift mode?
ANSWER
Some cameras have a specific pixel-shift mode when a sensor is shifted 4 times and an image is taken each time. These 4 images are stored within 1 RAW file and then it is up to the converter to merge them.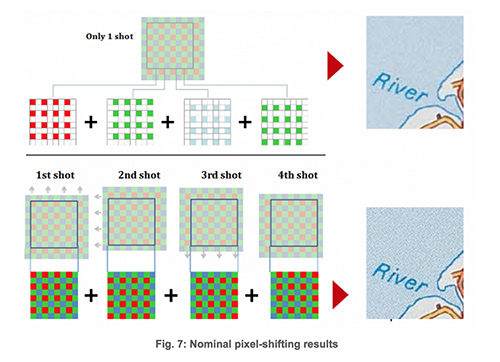 Starting from Capture One 21 (14.0.2), the support for Fujifilm Pixel Shift Multi-Shot DNG file types with the Fujifilm GFX 100 3.00 firmware update, including support for Fujifilm Film Simulations, was introduced.
NOTE: Tethering using Pixel Shift Multi-Shot is not supported.
For other camera models, the pixel-shift mode is not supported yet. Instead, Capture One reads the first part of the RAW file (it is basically the first image taken). Therefore, the user will not see the added resolution/detail benefit in Capture One.
In some cameras, the pixel-shift mode is a special format that is not recognized in the Capture One software.