When processing variants for output, you can set Capture One via the Recipe to automatically open the processed files in another application. For example, this enables you to open JPEG, TIFF, PNG and PSD files in a browser such as Media Pro 2 for a final check, including the successful inclusion of contact information, keywords, and other important metadata.
This option can also be used to pass or "hand-off" processed files to other editors, such as Photoshop or Helicon Focus. For "round-tripping" files, consider using the Edit With option available from the File menu instead.
If you regularly use third-party applications consider creating a new Process Recipe dedicated to each.
Go to the Output tool tab.


Select a recipe in the Process Recipes panel or create a new one.




Select the image settings required (e.g., TIFF 8-bit, Adobe RGB (1998), Res 300 ppi, Scale Fixed).


From the Basic tab, go to Open With and select the chosen application from the menu. Once selected, it will be displayed in the same field.


When the specific recipe is chosen, the images will be processed and opened in the selected application.


NOTE: With the release of Capture One 21 (14.3.0) Output tool tab has been removed and all export tools have been moved into the new Exporter.
There are two ways to access the Exporter:
In the top left of the Toolbar, click the Export icon.

Right-click the selected photo and click 'Export > Export...'

It can be long pressed to access additional export options: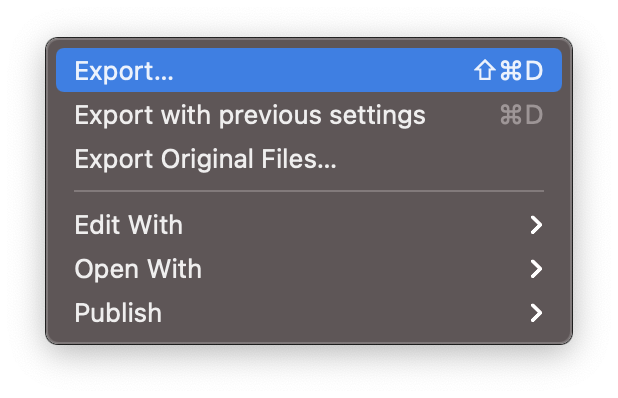 << Setting dimensions and resolution | Output Location and Folder Naming overview >>