To reprocess files, follow the steps below.
Go to the Batch tool in the Output tool tab.


Select the History tab.


Highlight any previously processed files and press the Reprocess Selected button.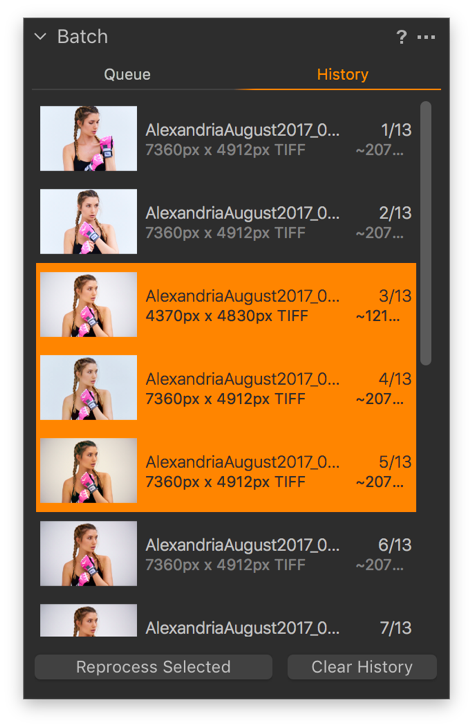 NOTE: With the release of Capture One 21 (14.3.0) Output tool tab has been removed and all export tools have been moved into the new Exporter.
Batch Queue and Process History have been removed from the export settings.
Read more about the Exporter in this article.
<< Process history | Publishing images >>