QUESTION
How to install Styles?
ANSWER
Installing individual Styles or Style Packs to your Capture One photo editing software is simple.
After purchasing and downloading Styles from the Capture One store, go to Adjustments -> Styles -> Import Styles and select the Style Pack from your downloads folder or another destination. Alternatively, open Capture One and drag-drop the downloaded Styles or Style Pack into the application window.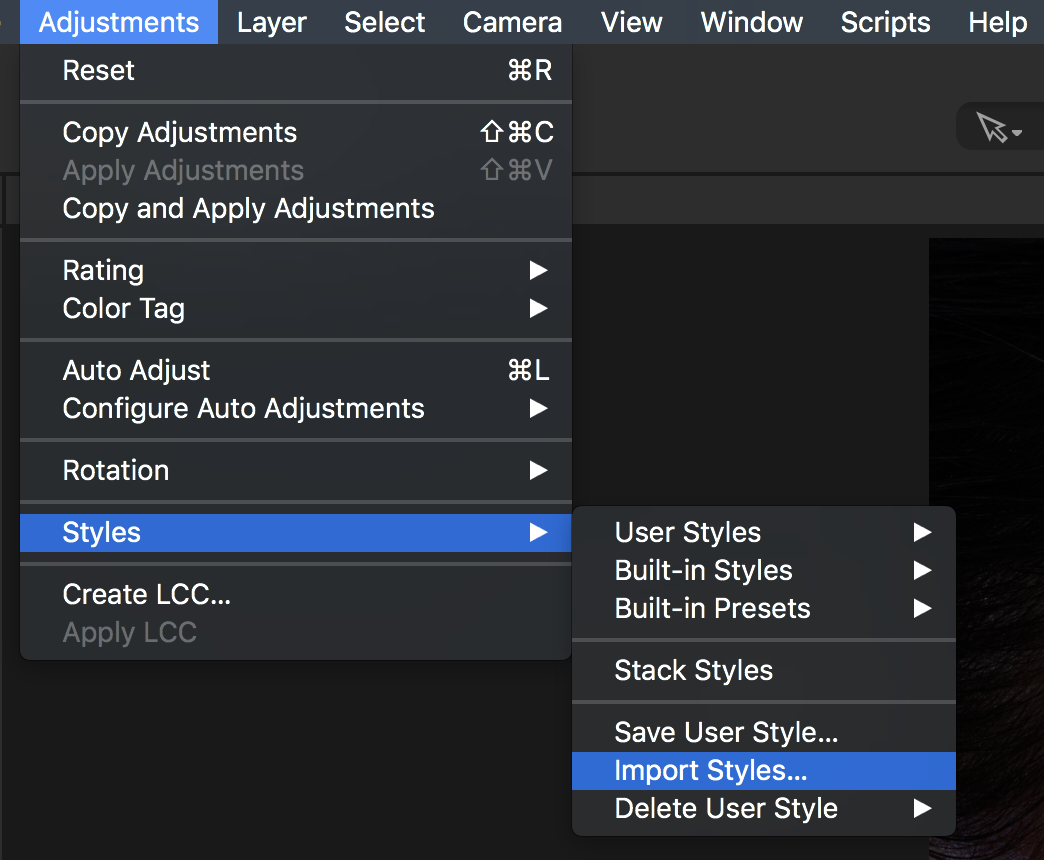 NOTE: Capture One Styles are only supported with Capture One 10.1.2 and newer versions of the software.