Both new and existing users will find it easy to access the tutorials directly in Capture One 21 (14.0.0) and later versions of the software. This will speed up the process of learning as well as improving your knowledge and skills with the help of tutorials.
The Learn icon is available in the toolbar.

If the Learn icon is missing, you can add it yourself. Right-click anywhere in the toolbar and select Customize Toolbar. Then drag the Learn icon into the available place outlined as a square or rectangle in the Toolbar.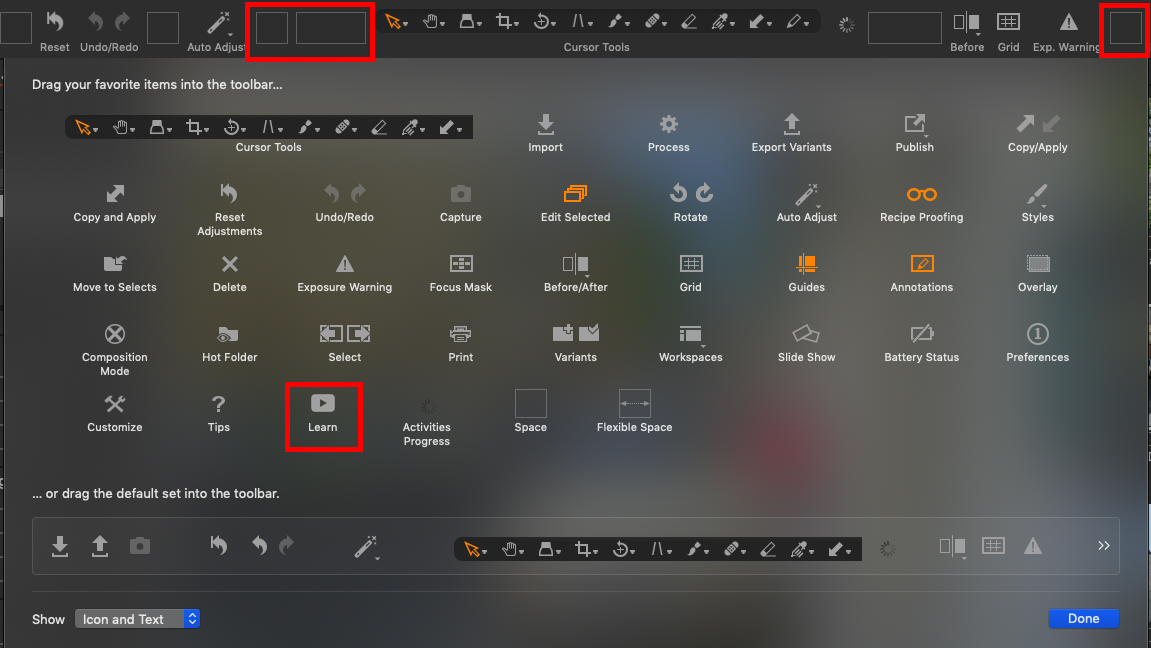 Click on the Learn icon to open the collection of tutorials. Choose the one you would like to watch and click on it. You will be forwarded to the page with this chosen tutorial at learn.captureone.com.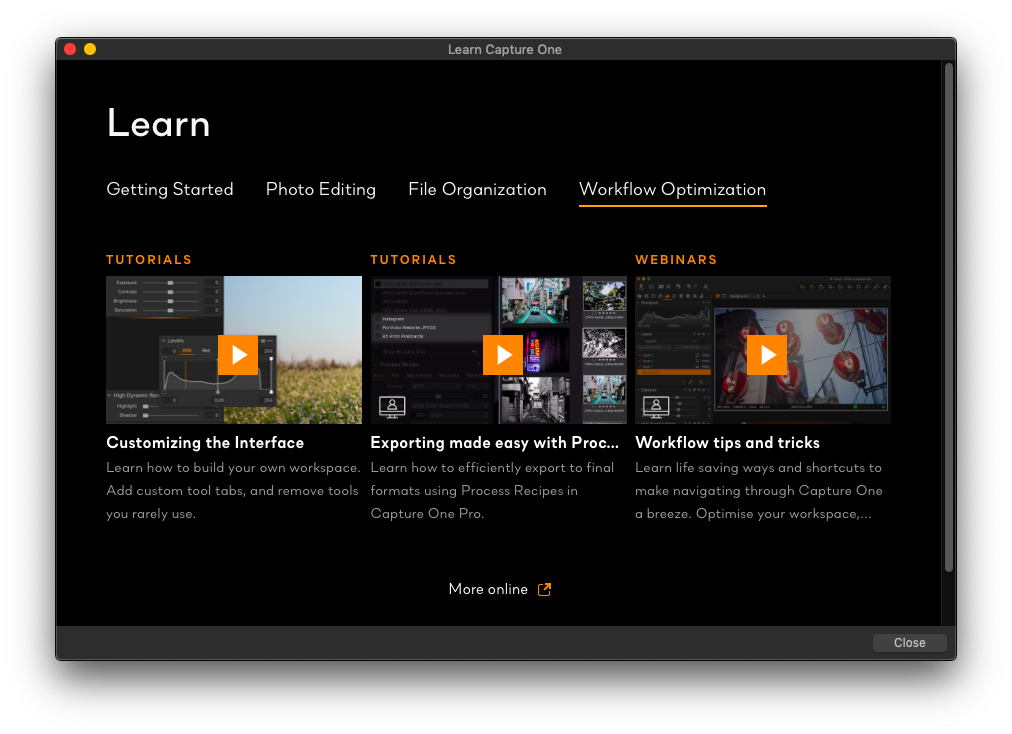 << Start working with Capture One | User Interface overview >>