PROBLEM
I'm having problems with exporting/processing images.
My images have artifacts in them when viewing/processing.
Processing/viewing images is slow.
SOLUTION
The issues described above are usually associated with OpenCL (Open Compute Language) which enables the effective utilization of thousands of computing units within modern graphics cards. For Capture One, only relatively new GPU cards have enough computing power and onboard RAM to be utilized effectively. Whilst OpenCL is designed to increase performance in Capture One, you may also find some instances when it can decrease performance instead or cause some issues while processing and editing images. Such issues usually occur on the machines which do not meet our recommended system requirements for running Capture One. You can find those system requirements in the release notes for the particular version of the Capture One software you are using.
The issues that might be related to OpenCL
Scrambled or somewhat 'glitched' previews when making adjustments
Crashes when processing/exporting images
Artifacts in processed images
Slow processing times
Slow mask drawing
Crash when opening Capture One
The first thing to do is to see if the issues mentioned above disappear after setting the OpenCL options to Never in the General tab. Navigate to the Preferences -> General -> Hardware Acceleration (Use OpenCL for) and set the Display and Processing options to Never. Restart Capture One.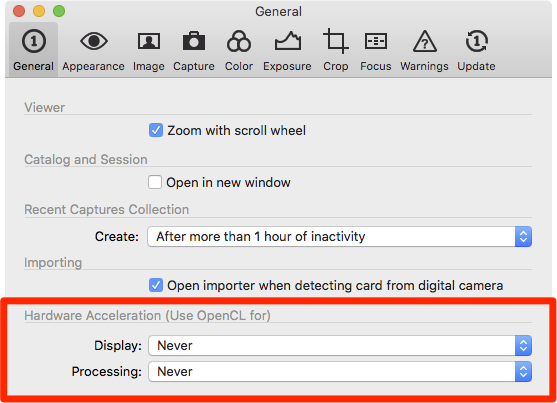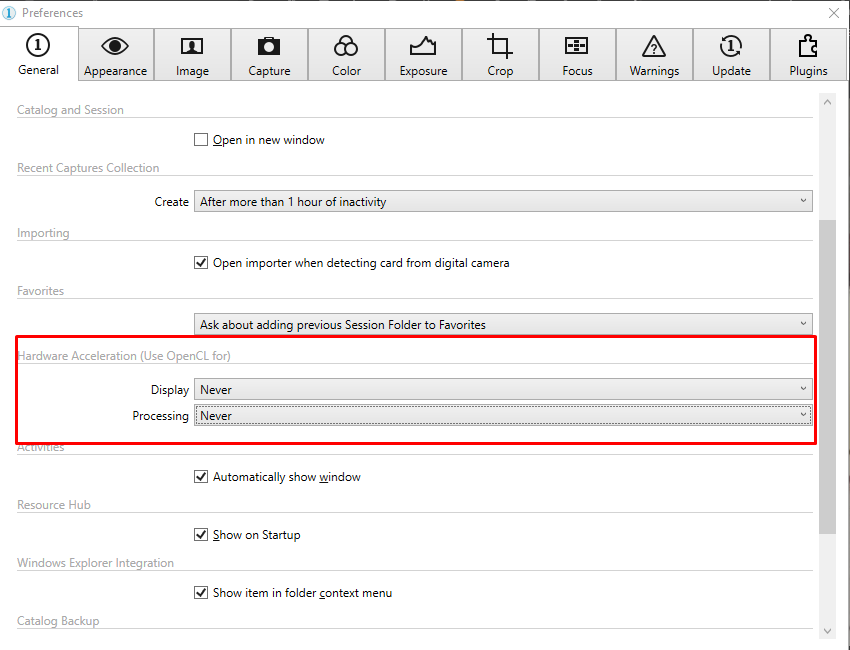 If you have a machine that meets our recommended system requirements, you may need to rebuild the kernels needed for OpenCL to initialize properly.
Rebuilding OpenCL kernels on macOS
Close Capture One and then delete the contents of the ImageCore folder as shown in the image below. You can find this folder by navigating to Macintosh HD -> Users -> Shared. When you restart Capture One, OpenCL will re-initialize.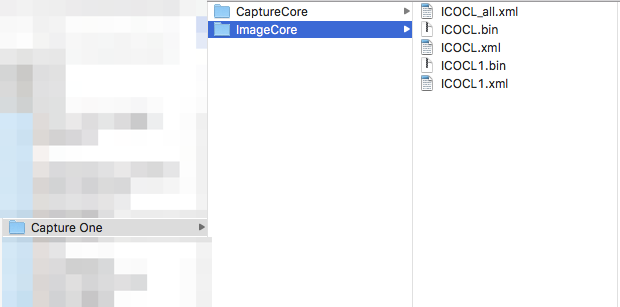 Rebuilding OpenCL kernels on Windows
Similar to the procedure on macOS, delete the contents of the ImageCore folder and restart Capture One, whereby OpenCL will re-initialize.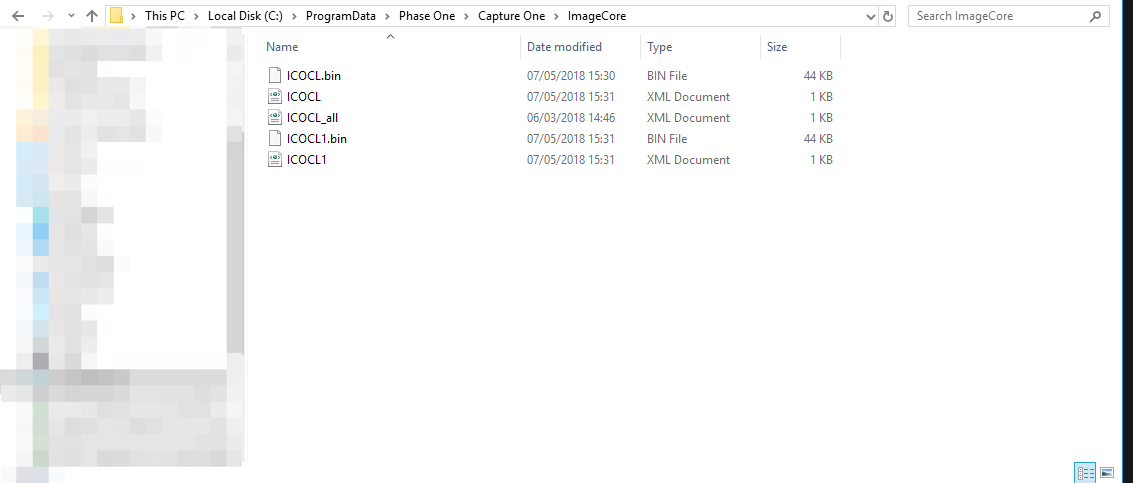 How to define whether OpenCL is initialized?
Ensure that OpenCL is set to 'Auto' in your preferences.
Reset adjustments on an image.
Enable the focus mask by going to View > Show Focus Mask in the Capture One main menu.
Slide the exposure slider gradually.
If the focus mask is disabled while you are increasing your exposure, OpenCL is being utilized. If it remains visible while making these adjustments, then OpenCL has failed to initialize or is not in use.
If Hardware Acceleration is stuck at 0% on initialization (Windows OS)
This is an access issue with Capture One enumerating installed OpenCL platforms. You can fix that by following the steps below:
Close Capture One, then hold down the Windows key and press the R key on the keyboard.
Type regedit in the window. This brings up the Registry Editor.
Select Yes to make changes.
Go to Computer -> HKEY_Local_Machine -> SOFTWARE -> Khronos -> OpenCL -> Vendors.
Right-click on IntelOpenCL64.dll and choose Modify.
Enter "1" (without the quotes) in the Value data field. Press OK.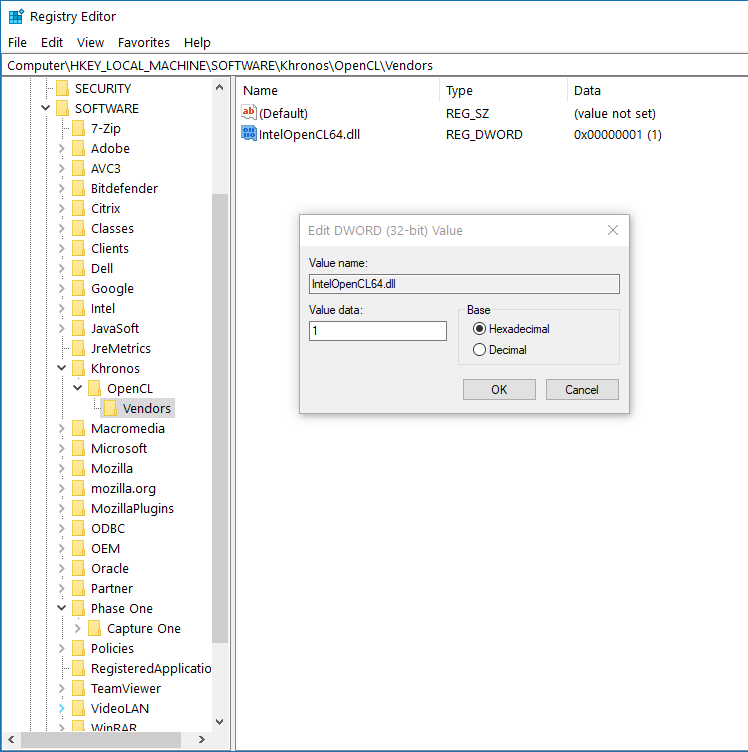 Then restart the computer and Capture One. That way, Hardware Acceleration should be fully initialized.