QUESTION
Capture One or iPhoto launches every time I connect a device to my computer. How to turn off the automatic importer in Capture One on macOS?

ANSWER
With your device attached (Camera tethered, a CF card in the Card reader, iPhone via USB), follow the step below to fix the issue.
1. Open Image Capture (a program located in Applications).
2. You will see your Camera or Card in the Devices section. Click on the Card/Camera so it is highlighted. Then open the Options panel at the bottom of the window.
You can set your OS behavior for this type of device in this area.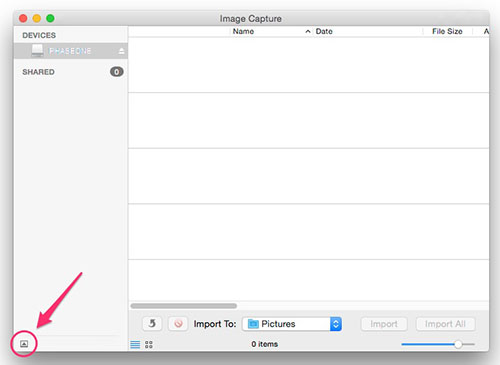 3. Choose No Application to prevent Capture One from opening. Otherwise, choose the program or the action you want from the dropdown list.