The EIP file format does not modify your RAW files. Instead, it utilizes standardized zipping technology to bundle all the necessary components into a single file. This includes the original RAW file, as well as your setting file, ICC profile, and LCC profile.
It's important to note that the EIP file format cannot be used with DNG, JPEG, or TIFF files.
When you pack an image as an EIP, the settings file is moved (not copied) to the packed EIP file.
Additionally, it's worth noting that EIP files can only be packed and unpacked in a Session, not a Catalog. This means that you'll need to be working within a Session in order to pack and unpack your images, but you can still read EIPs in a Catalog.
Pack as EIP
Select an image
In the menu bar, choose Image > Pack as EIP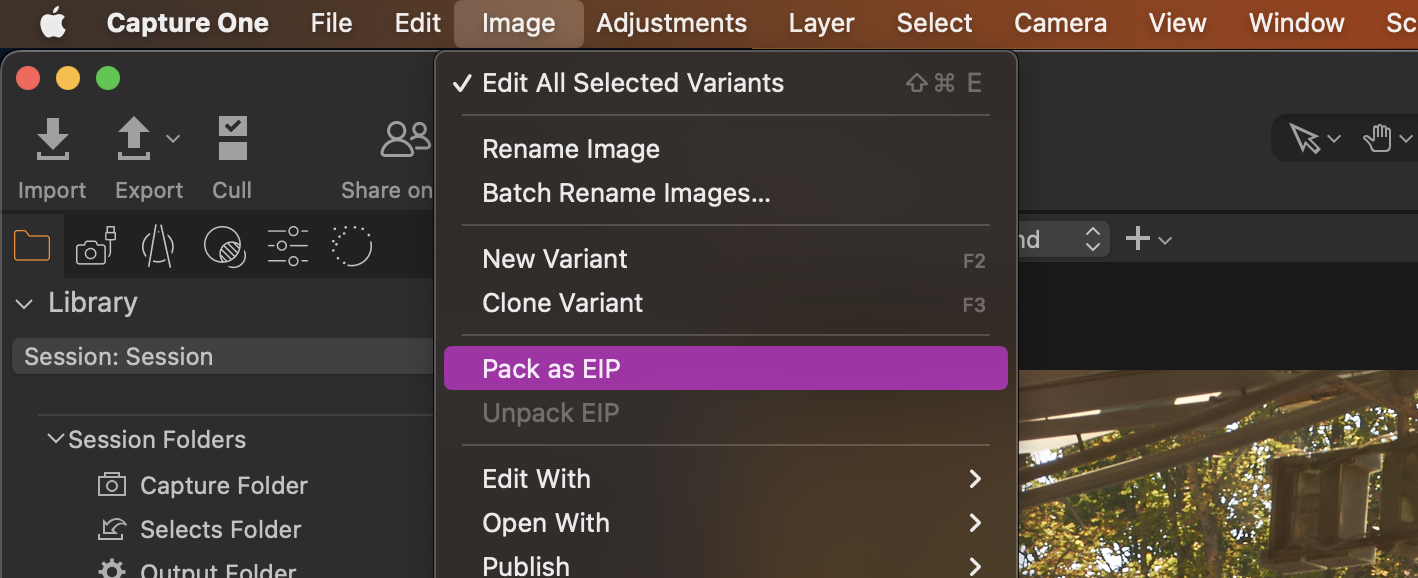 In the Preferences, it is also possible to checkmark the option to pack images as EIPs automatically during import/tethered capture.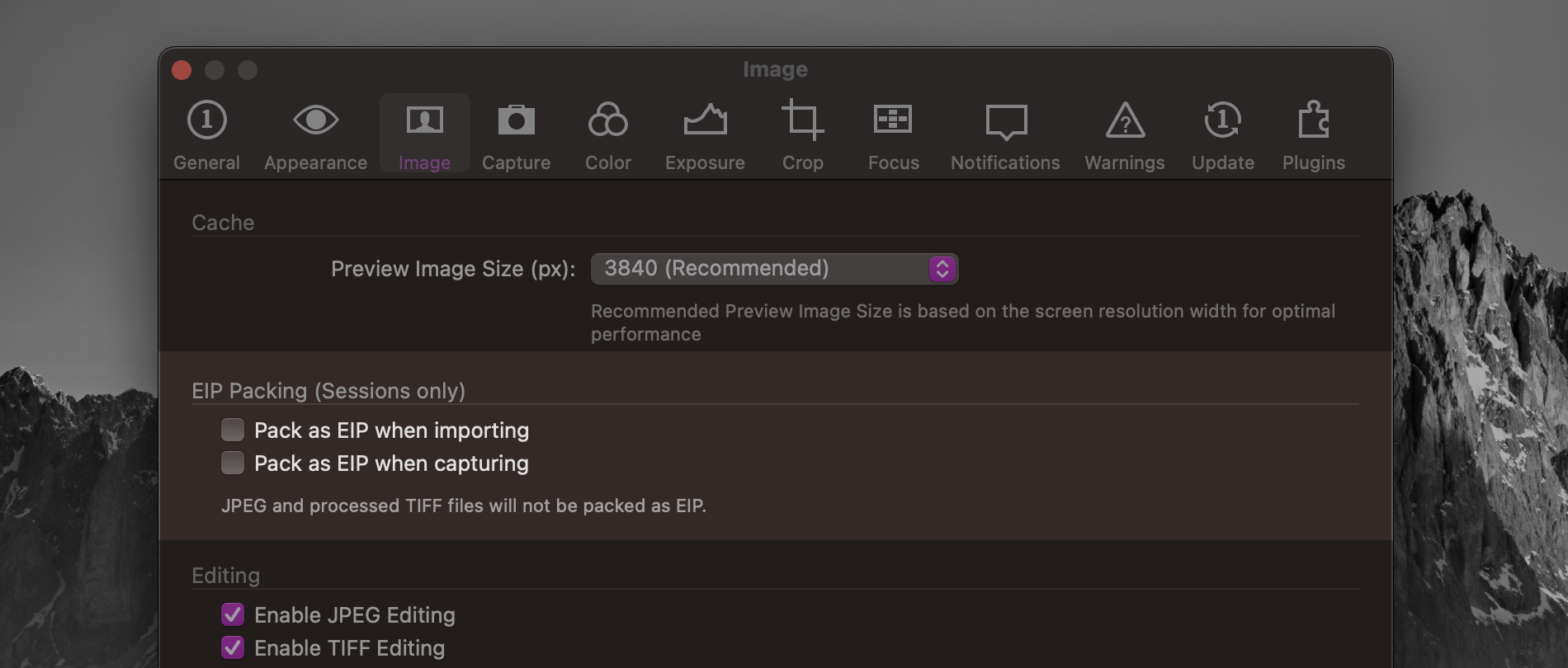 Unpack EIP
Select an image
In the menu bar, choose Image > Unpack EIP