Primary Variant. This is the active image in the viewer and the one that you want to make the initial adjustments to. When viewed in the Browser, the primary variant always has a thicker border which makes it differentiated from other selected variants. The primary variant is used for making adjustments before copying and applying those to the selected variants.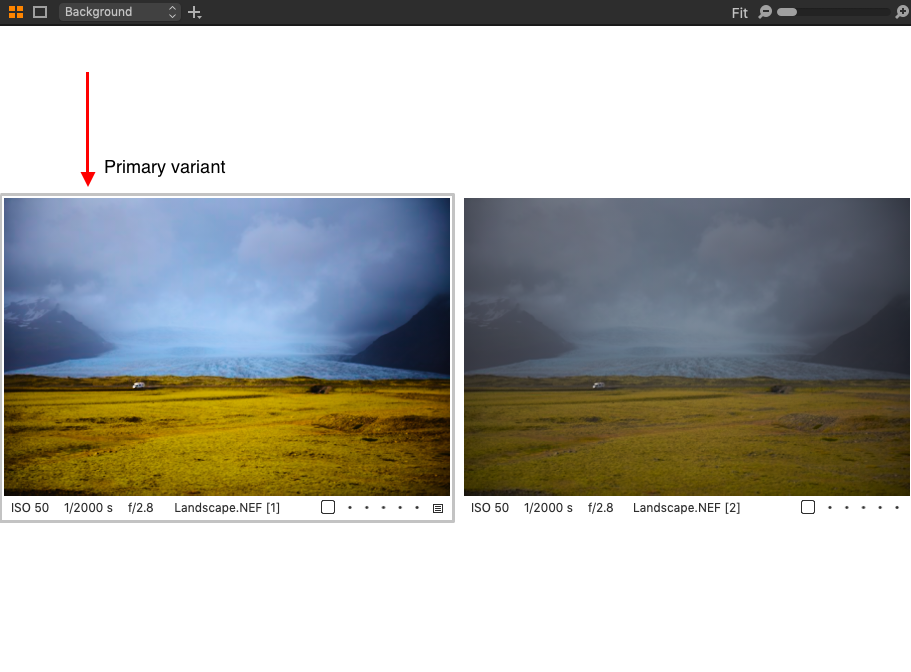 Selected Variant(s). When adjustments have already been made to the primary variant, select another image or group of images that you would like to apply those adjustments to. Consider that some group commands such as Rotate, Reset and Automatic Corrections can be applied to be the primary and selected variants at the same time. A thin white border is present on all selected variants in the Browser. Press the Edit Selected Variants icon (
) to enable adjustments to these files.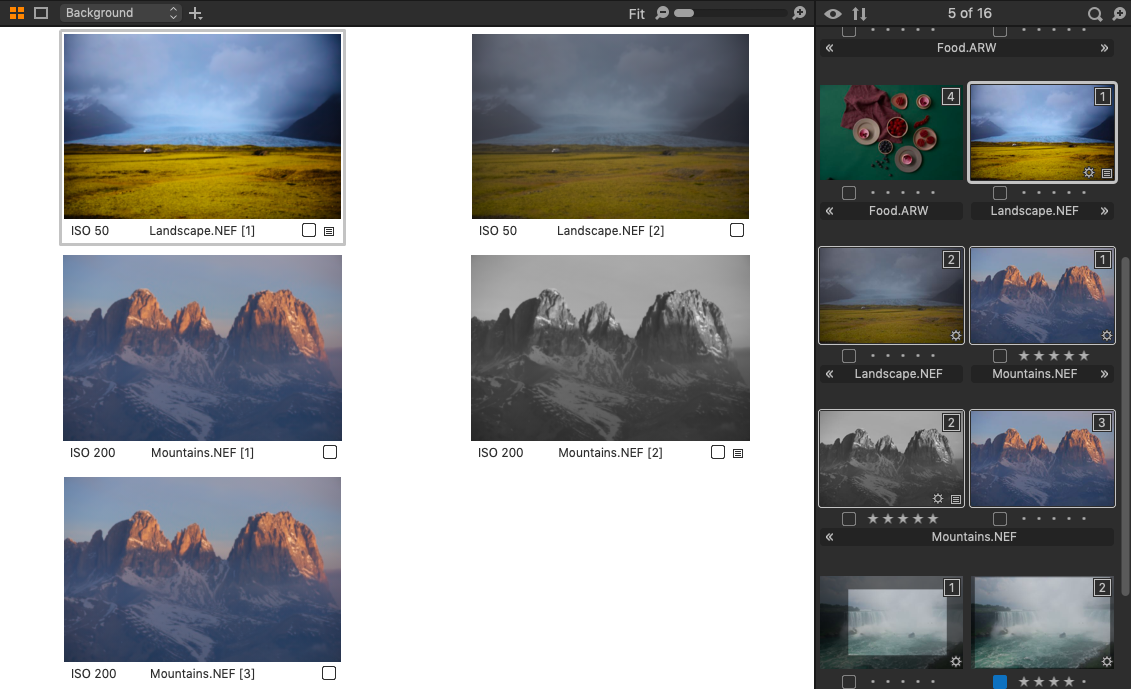 << Autoselect adjustments | Selecting and deselecting the primary variant >>