Go to the Output Naming tool in the Output tool tab and click on the button next to the Format text box. A Naming Format dialog box will appear.




Select the desired naming choice in the Presets drop-down menu. Alternatively, create a new naming format by dragging tokens and/or adding custom text to the Format text box.




Click the downward arrow on Tokens to access and select more options.


Click OK to accept any changes.


Verify that the sample below the Format text box is the desired format.


If you would like the processed files to have the same name as the original/source file, use the Image Name token and nothing else.
NOTE: To add a Job Name, add text in the field and add the Job Name token to the Format field. Adding a Sub Name token adds a suffix to the file name from the Process Recipe tool.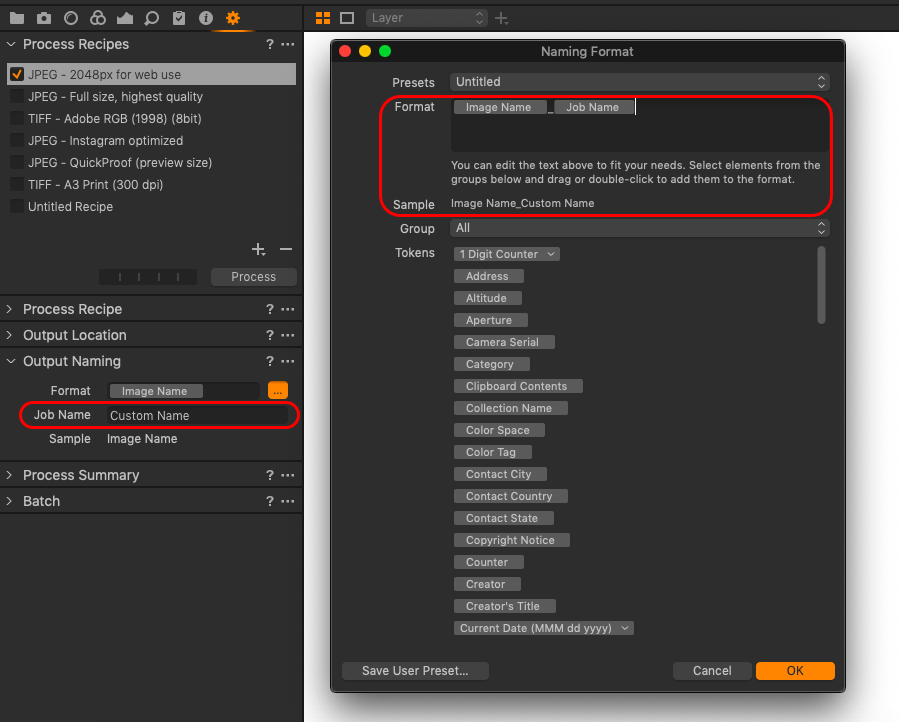 << Name files when importing images | Change output naming settings >>