Although Capture One creates a variant of the source image to display on-screen and save adjustments to, there are times when you want to create copies of that variant. For example, you may want a single copy of the original image variant to apply adjustments to so that you can compare them. You may also want to create multiple copies with incremental color adjustments or with different output sizes. Whatever the reason, Capture One creates another variant of that image when you copy an image in the browser.
Capture One has two options for creating copies of variants. When using the New Variant command, a copy of the original image variant will be created using Capture One's default settings regardless of any adjustments that have been applied already.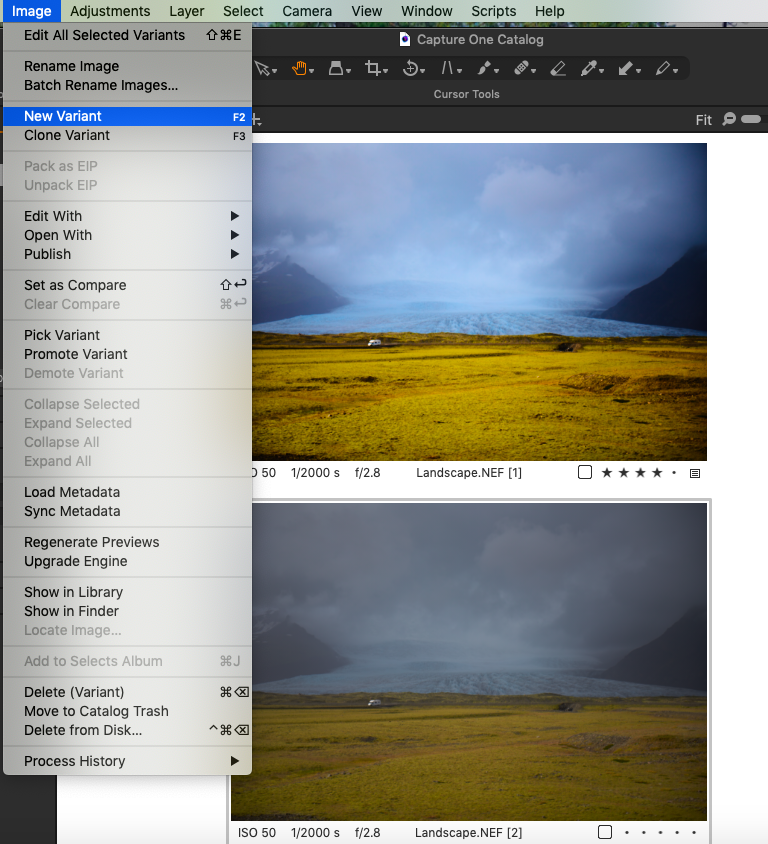 In contrast, the Clone Variant option creates an exact copy of the selected image variant that either has some adjustments applied already or not. Typically, you would choose this option to apply the incremental adjustments.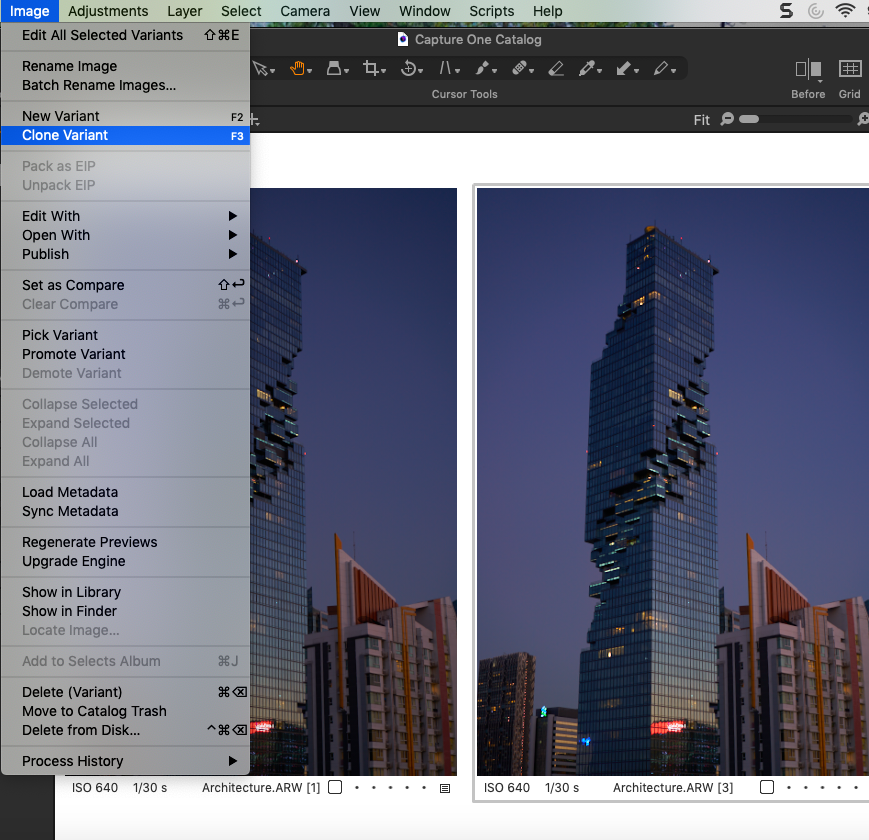 It is important to note that using the New Variant or the Clone Variant commands does not create any duplicates of the source image (i.e., RAW, JPEG, TIFF, PNG, DNG or PSD file). Both new and cloned variants are based on the same source image, just with their own settings or adjustments applied. This means they are a fraction of the file size of the source image so that numerous copies can be made without taking a lot of disk space.
To signify this idea of one file with multiple copies in the UI, all related thumbnails are numbered and represented in the browser with the same filename bar.
Variants of the same image can now be put into separate Albums without the rest of the variants following along.