Capture One can be used with any RAW-supported camera to correct lens color casts and illumination falloff.
Before you start, you must have captured a characterization image using an LCC plate at the time of capturing the image or images you want to correct.
If you are attempting to build a profile for a technical camera or a camera with a tilt-shift lens with movements applied, then the profile can be optimized for it.
Select the characterization image from the Browser that is relevant to the image or images you want to correct.


Go to the Lens tool tab. Select the

LCC

panel and press the Create

LCC

button.



Alternatively, press on the Action menu, the (...) icon, and select Creating LCC options with options for optimizing the profile for wide-angle lenses and for dust mopping.



You can also go to the main menu and select Adjustments -> Create

LCC

.




Enable the required options and press Create. The thumbnail in the Browser is now labeled with

LCC

.


This

LCC

reference image is now ready to be applied to your image or consider saving it as a preset to apply to your images instead.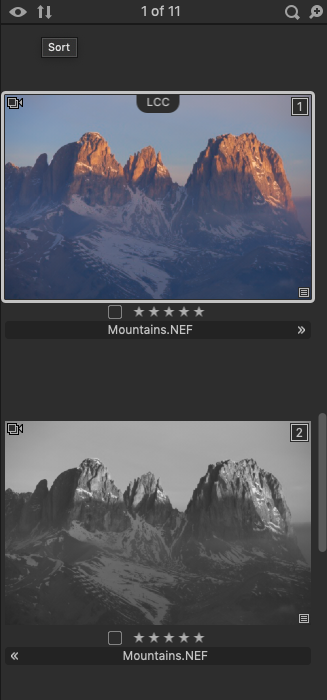 << Verifying display options | Applying LCC correction adjustments >>