Chromatic aberration is an optical phenomenon caused by the lens and diffraction between lens elements and their colors. With the bigger sensors and smaller pixels, this is more obvious today than it was years ago when the film was used and the resolution was lower.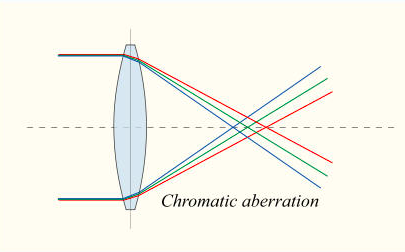 Check the sample of heavy aberration below.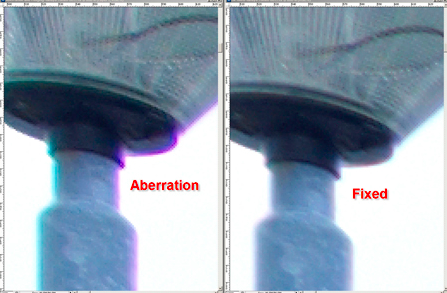 The Lens Correction tool can be used to compensate for this limitation caused by the lens. Capture One's chromatic aberration analysis function can be used to remove troublesome fringing from multiple images but not just single photos. This option will override chromatic aberration correction from a lens profile and, as each individual image itself is analyzed, often results in the improved correction.
Go to the Lens tool tab and select the Lens Correction tool.




Select multiple images from the browser.


Press the Analyze (…) button to start the correction process.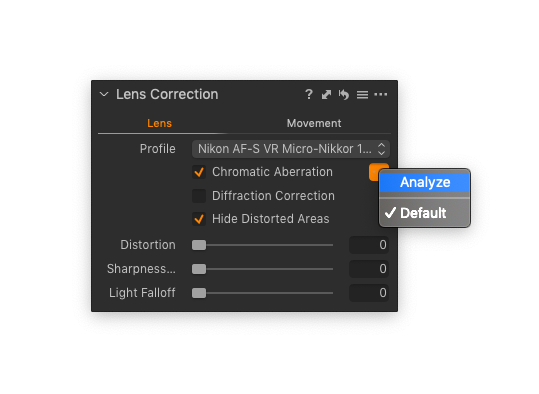 << Chromatic aberration and purple fringing | Removing purple fringing >>