The Crop tool is located in the Lens tool tab.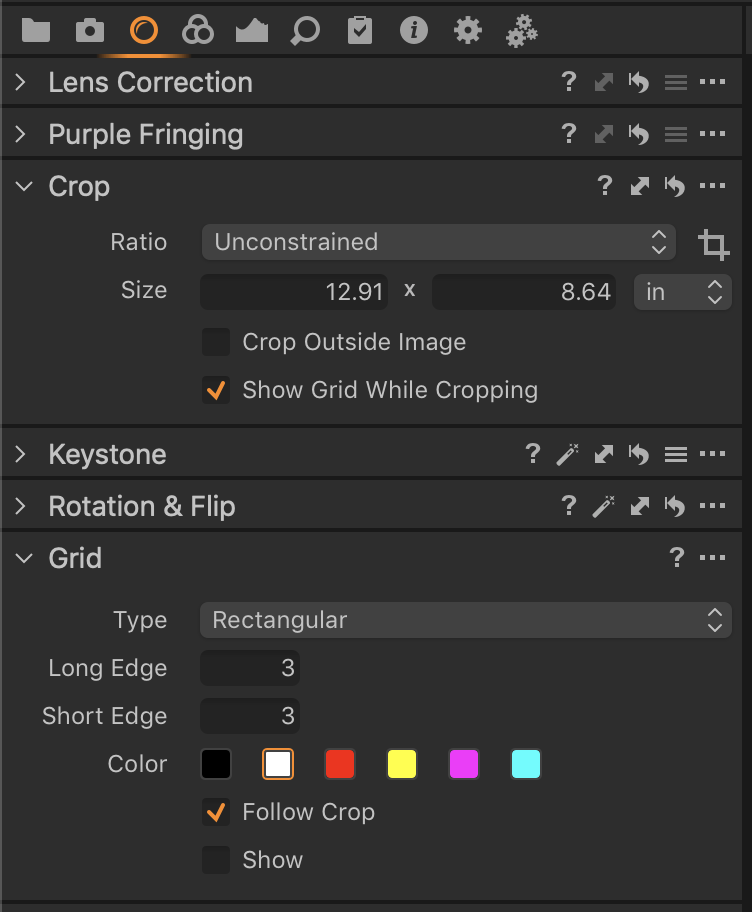 You can also access it in the Cursor Tools section in the Toolbar. Images can be cropped using an unconstrained or fixed ratio.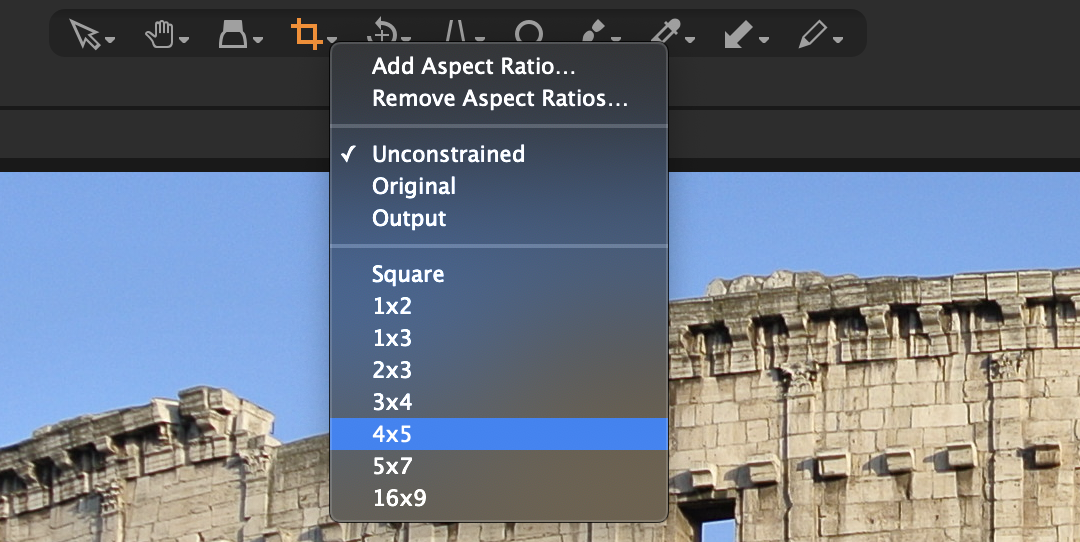 Crop around the center with the Alt key. The Shift key will lock the current aspect ratio when cropping with an unconstrained ratio. You can also use the Shift key to create a new crop from anywhere in the image in case you do not want to resize the existing one by dragging the edges. Basically, holding the Shift key while applying a crop will ignore any previous crop. Additionally, freehand rotation can be accessed by either moving the cursor outside the corner of the crop or by using the modifier key Cmd/Ctrl (macOS/Windows).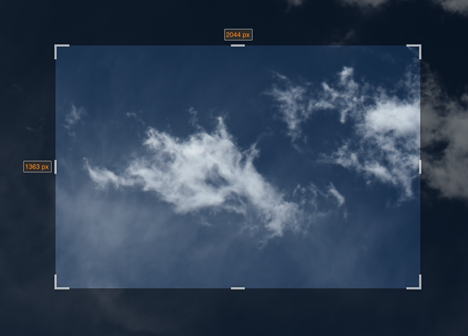 To apply the crop after selection, simply switch to another cursor tool or press the Return/Enter key. Click the Reset adjustments icon to revert to the uncropped image.

Learn more about the Crop tool in this tutorial.
While using Capture One Cultural Heritage, the Crop tool has an additional Modify Crop feature that allows changing both the position and the size of a single crop or multiplying cropped selections after they have been applied.
Displaying Grid while cropping
Copying and applying a crop to one or more images
Cropping outside the image area