The Grid tool is located in the Shape

tool tab when working with the default workspace.
First of all, enable the visibility of the grid overlay in the Viewer by selecting the Show option in the Grid tool.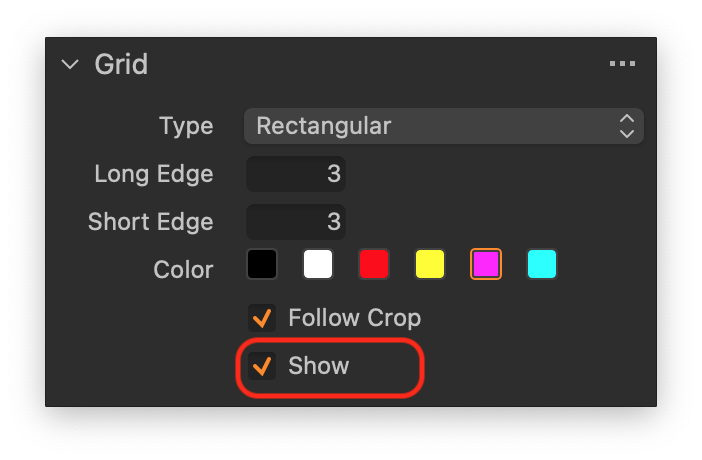 Alternatively, go to the menu and select View -> Grid to toggle it on and off.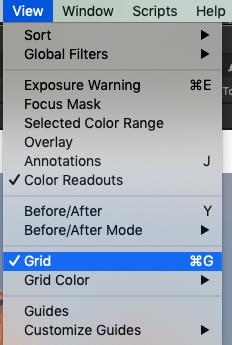 You can also use the keyboard shortcut Cmd + G (masOS) or Ctrl + G (Windows).
Select the desired type of grid from the Type drop-down menu in the Grid tool. There are three options available:
Rectangular. This is the default option that will let you customize the numbers of sections within the Grid with the Long Edge and Short Edge options. Any number of equally spaced vertical and horizontal sections up to 128 can be chosen. The default is a 3 x 3 section grid.
Golden Ratio. This 3 x 3 grid has been modified by the Golden Ratio rule so that the intersecting lines are closer to the middle of the frame. This grid has no options.
Fibonacci Spiral. It is a well-known tool to obtain an aesthetically pleasing composition. You can control how the spiral grid is positioned over the image by flipping it vertical and horizontal with the Clockwise and Mirror options.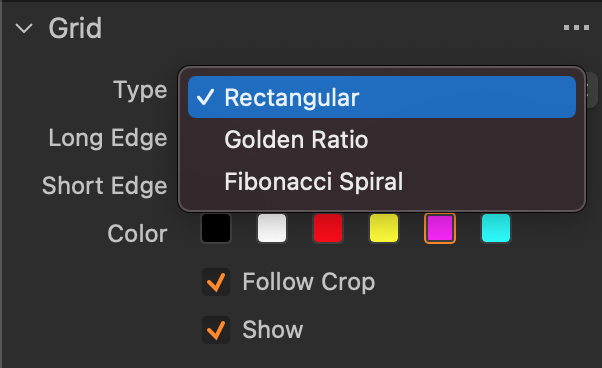 You can select one of the six available grid colors to ensure that the grid will be easy to see against the image subject. You can choose between black, white, red, yellow, magenta, and cyan by Color in the Grid tool or by selecting View -> Grid Color from the menu. The default color is white.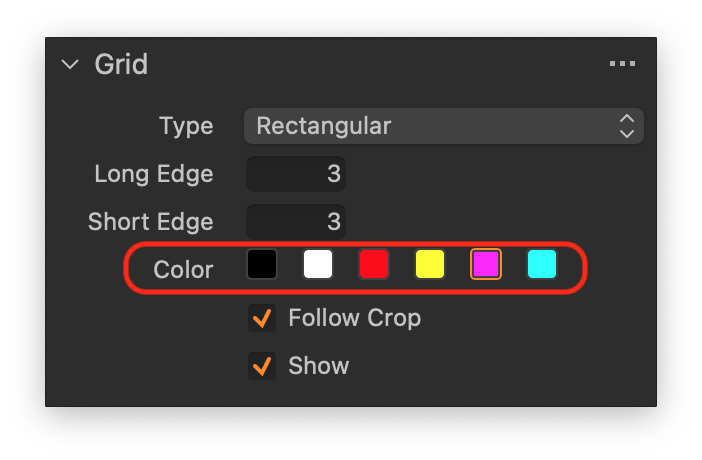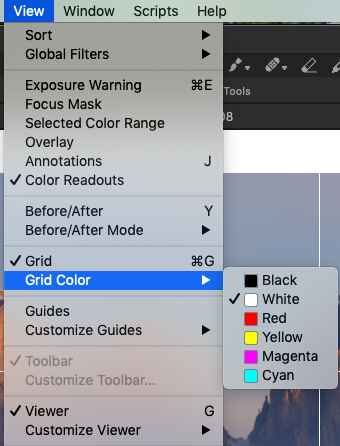 The Follow Crop option will fit the selected grid inside the crop area and follow it as you readjust the crop. If the option is deselected, the grid will fit the entire image regardless of the chosen crop.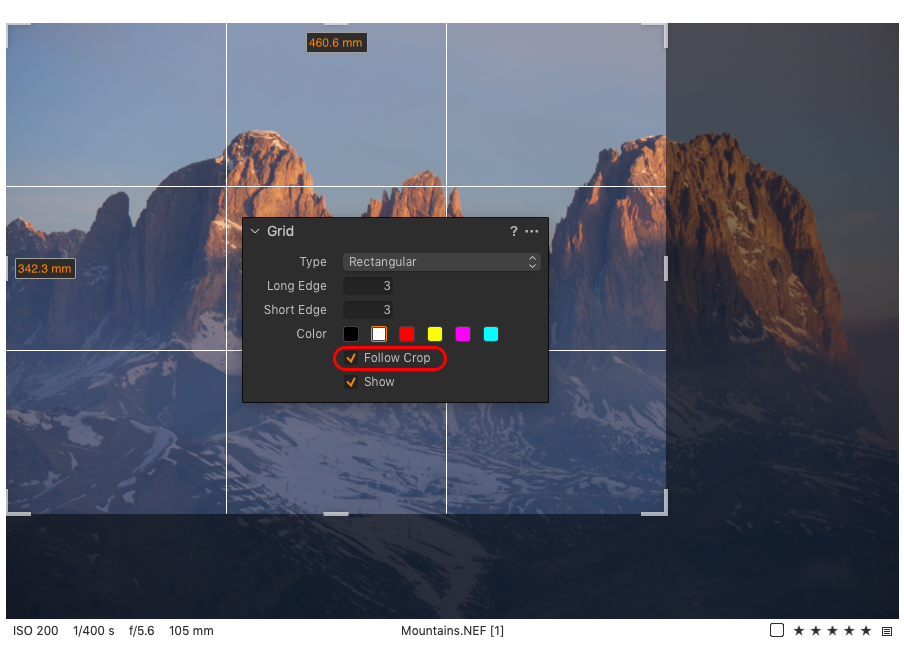 << Grid tool introduction | Grid and Capture Pilot >>