QUESTION
How do I back up my Styles & Presets in case I need to update my OS/move to another computer?
ANSWER
Step 1. Navigate to the Application Support folder.
Mac
- /Users/[your user name]/Library/Application Support/Capture One
NOTE: The User Library is hidden by default in modern macOS releases. You can quickly access it in Finder, select Go -> Go to Folder and paste "~/Library/Application Support/Capture One" without the quotes.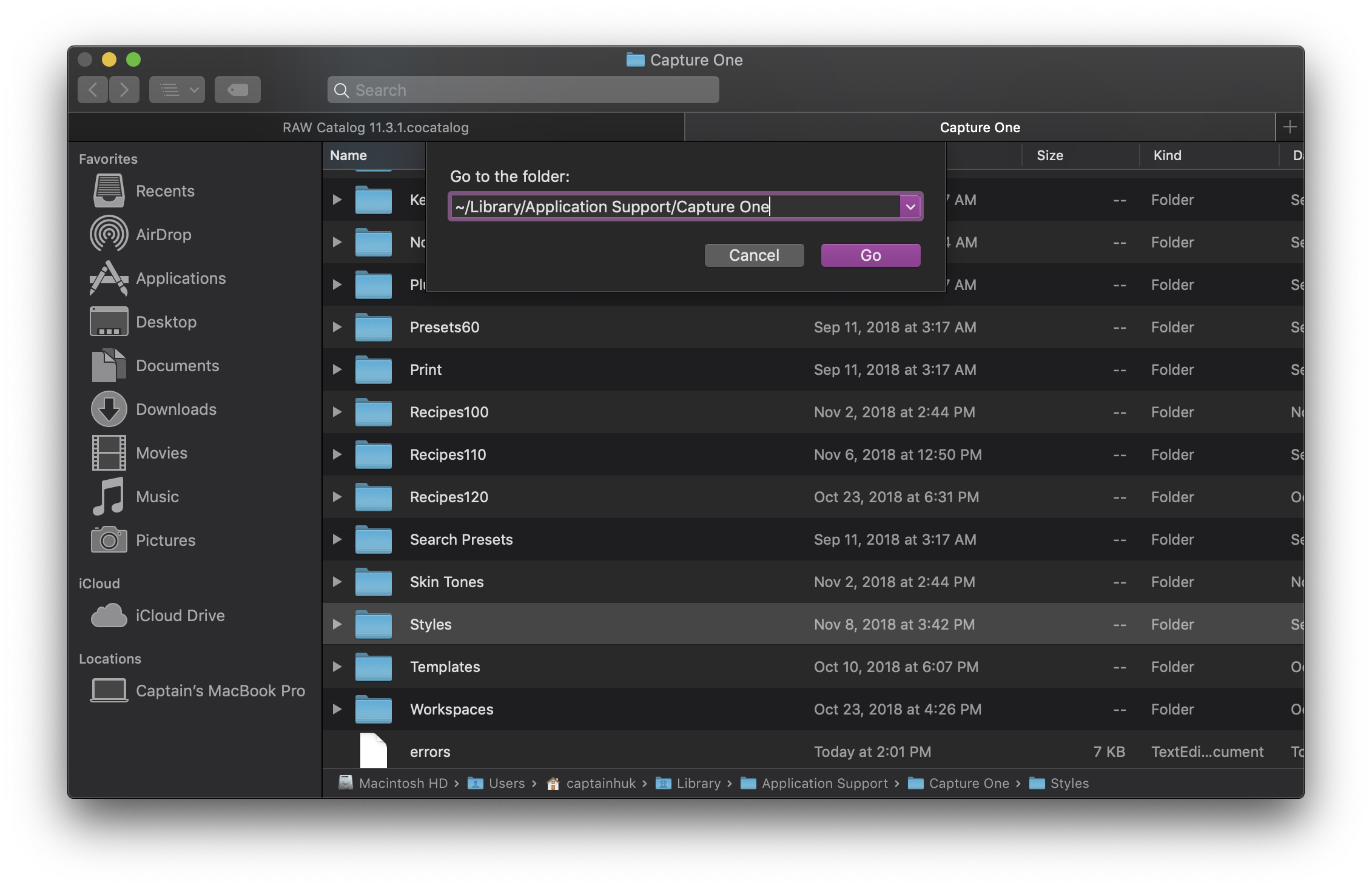 Windows
- C:\Users\%USERNAME%\AppData\Local\CaptureOne
NOTE: AppData is hidden by default on Windows. Learn how to show hidden folders on Windows.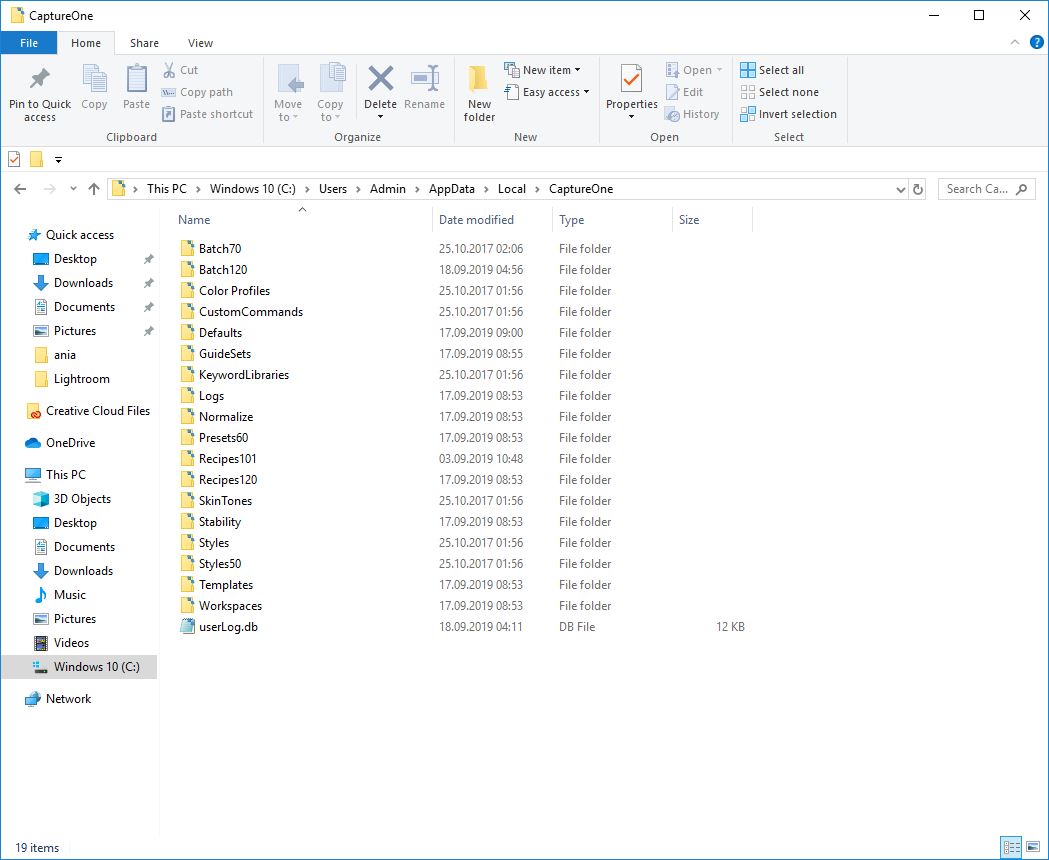 Step 2. Back up the Styles and Presets.
On the destination computer, you can paste the Styles & Presets from the original computer to those same paths. The next time you start Capture One, it will find these automatically; no import is required.