When exporting RAW files as variants using the DNG file format option, the settings files (e.g., any image adjustments made) and metadata such as descriptions, keywords, ratings, and color tags are not retained. You can, however, archive or share your RAW files complete with all adjustments and metadata intact by packing them together as EIP files instead.
Note also that exporting native DNG files as variants from the original Leica M Monochrom, Leica M Monochrom (Typ 246), and Leica M (Typ 262) using the DNG file format is not supported.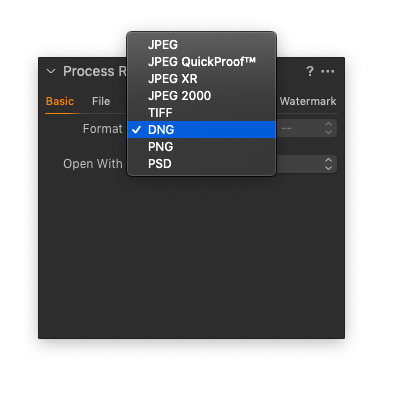 NOTE: You can not convert and process previously processed files such as JPEGs and TIFFs into DNGs.
<< Modifying file settings | Adding a folder to Sessions Favorites >>