Capture One can save a text-based watermark as a User Preset.
Go to the Output tool tab.


Choose the Watermark tab in the Process Recipe tool.


Select Text from the Kind drop-down menu.


Click on the adjacent (…) icon. The Watermark Tokens Manager dialog box opens.


Select a token or collection of tokens from the list displayed in the Group drop-down menu or add a combination of text and tokens, as desired.


Go to Presets and click in the text field. The Manage Presets menu opens.


Select Save User Preset… and then give the preset a relevant name and click Save.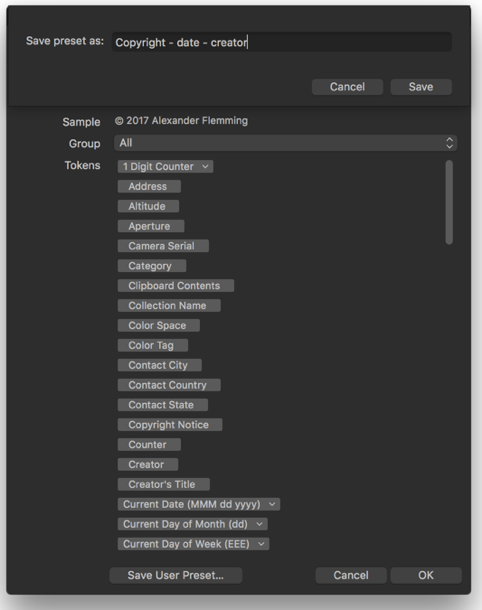 << Adding a graphics-based watermark | Selecting a preset >>