When a client or printing service would prefer to add their own sharpening settings to your images, you can remove any sharpening previously applied in Capture One from your JPEG, PSD or TIFF files on export. This setting disables diffraction correction, lens falloff, and selective sharpening applied as a local adjustment, however, clarity applied to the variant is not disabled.
Go to the Output tool tab.


Select the Adjustments tab in the Process Recipe tool.


In the Sharpening fly-out menu, select Disable All.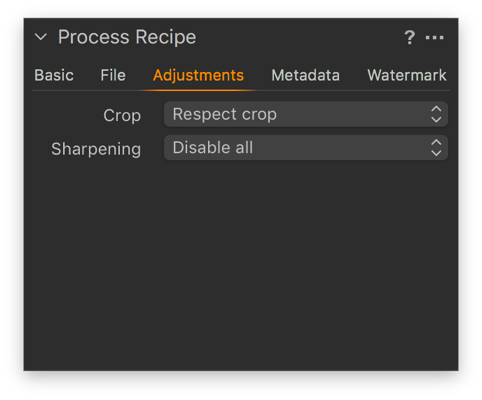 << Applying capture and creative sharpening only | Adding and removing any cropping >>