QUESTION
I need to access my user's Library folder on macOS, but it's hidden by default. How can I enable it?
ANSWER
Show Permanently
Access the user's Home folder in Finder and set the view to Icons.


Right-click anywhere and choose Show View Options.




Enable the Show Library Folder item.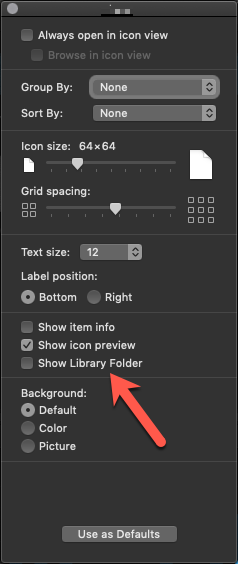 Show Temporarily
Open Finder and choose Go from the menu bar.


Hold Alt/Option to reveal the Library item.