QUESTION
How can I get a product key for Capture One for Phase One (previously known as Capture One DB)?
ANSWER
IMPORTANT: With the release of Capture One 20, the version which was previously known as Capture One DB has changed its name to Capture One for Phase One. Also, the Capture One for Phase One product variant now requires a product key for activation.
The key can be obtained for free. It is valid for up to 10 users at the same time. You can get the product key by simply registering your product by following the steps outlined below.


Step 1. Go to www.phaseone.com and click on My Profile.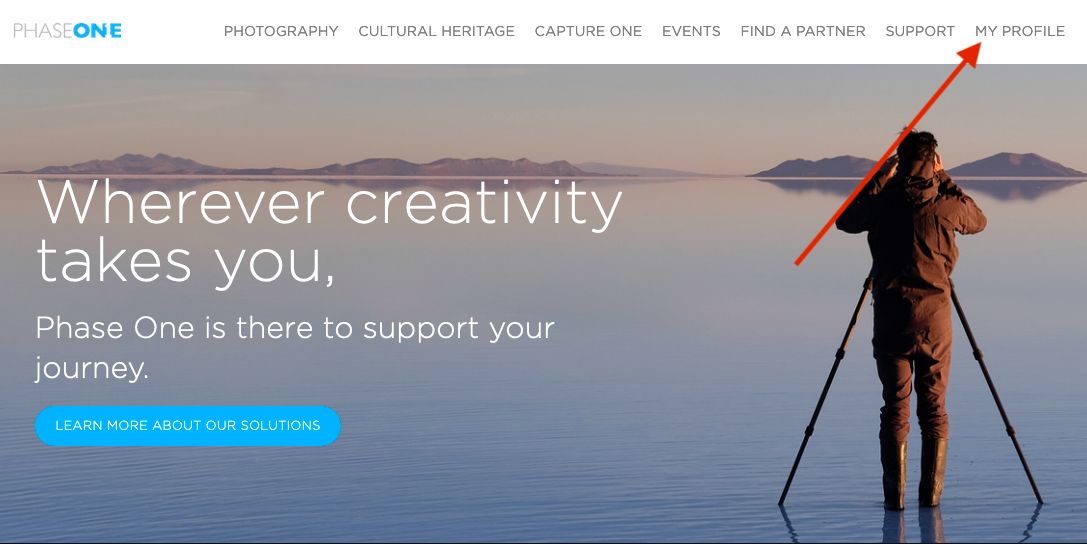 Step 2. Log in to your Phase One profile and click on Camera System Warranty.
This will take you to the main registration page.
Step 3. Choose the necessary option from in each of the dropdown lists: Manufacturer, Product Type, and Product Name. Then enter the serial number in the textbox. Press Add.
Step 4. Press Get license key to generate a product key.
NOTE: Only digital back serial number will generate a license key. You can register camera bodies and lenses as well which will show you the warranty status.