QUESTION
The arrows in the Camera Focus tool are grayed out when Nikon D850 is connected. What should I do to change that?
ANSWER
NOTE: the Camera Focus tool is compatible with the Phase One XF system camera and certain supported Canon, Nikon, and Sony cameras using AF lenses.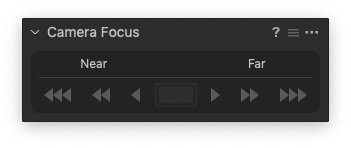 The Nikon D850 camera model has two focus modes: AF-S and AF-F.
In order to adjust focus when shooting tethered or using live view, set the AF mode setting to AF-S either directly in-camera or from Capture One.
Changing settings in-camera
When you set the focus mode to AF-S in the camera, the focusing in Capture One in live view mode will work.
1. Long-press the AF-mode button and rotate the main command dial until the AF-S mode is selected and displayed on the monitor.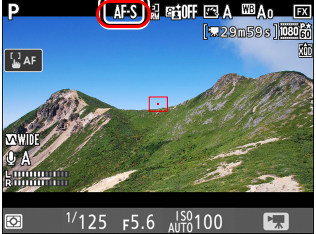 2. Then connect the camera to Capture One, go to the Capture tool tab, and adjust focus in the Camera Focus tool.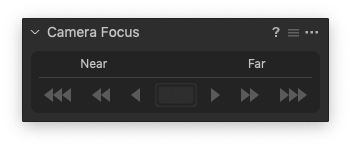 Changing settings in Capture One
1. Attach Nikon D850 to Capture One.
2. Go to the Capture tool tab and select the Camera Settings tool.
3. In the Camera Information section, set the Live view AF mode to "AF-S". The Camera Focus tool will now be active.