QUESTION
I am trying to copy all adjustments made on one photo to another. However, the Composition adjustments (Crop/Rotation/Orientation/Flip/Keystone) seem to get lost, they are not copied to another image. How to go about that?
ANSWER
When copying all adjustments from one image to another/others, double-check the setting in the Adjustments Clipboard.
1. Go to the Adjustments Clipboard tool in the Adjustments tool tab.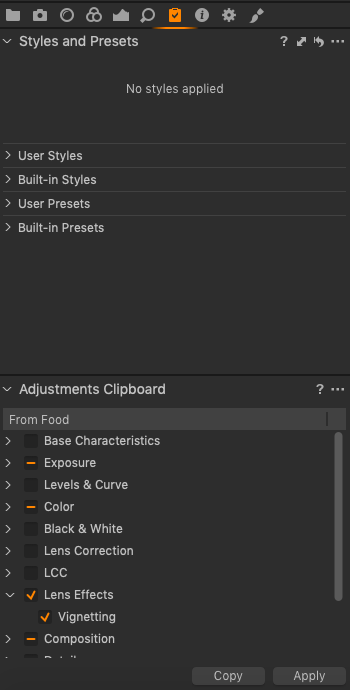 2. Click on the Action menu, the (...) icon, and make sure that the Autoselect -> Adjusted option is selected. That way, all the adjustments of the destination image made in any tool will be copied to the Adjustments Clipboard tool.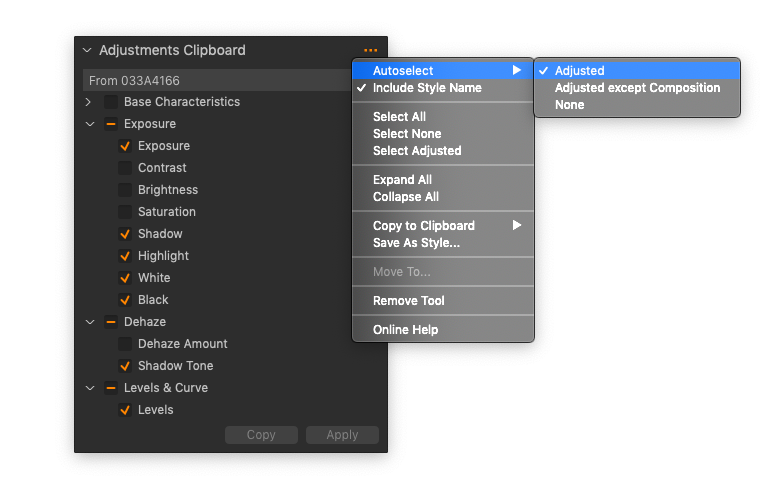 3. In case the Adjusted except Composition option is selected, the settings from the Crop tool, the Rotation & Flip tool, the Keystone tool will not be copied automatically. Still, you will be able to checkmark them manually.