QUESTION
I have an image on which the colors look fine when I view it within Capture One. If I export the same image, even with no adjustments made, the colors change. Why does it happen? Is there any option to make the colors stay the same after export?
ANSWER
Method 1. Verify the color profile
By default, the previews are rendered with the output profile indicated in the Process Recipe tool located in the Output tool tab.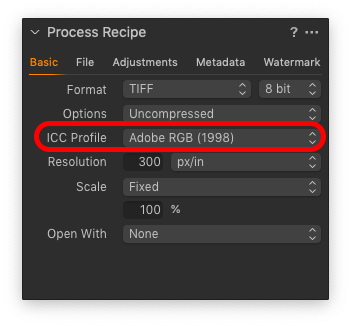 You can verify this from the main menu as View -> Proof Profile -> Selected Recipe.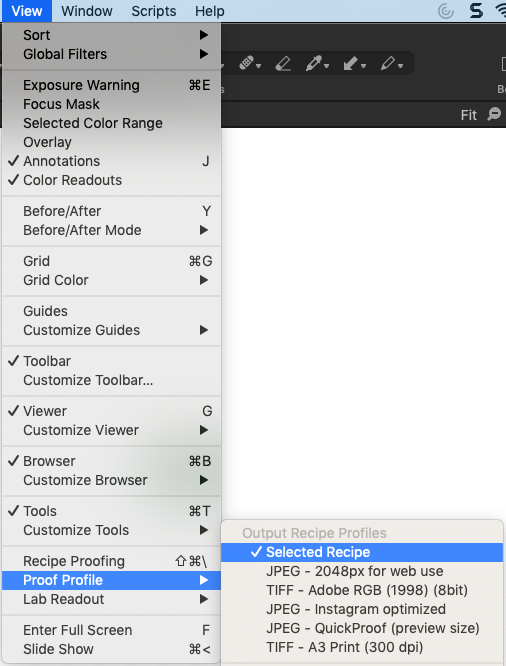 In case another color profile is chosen from the menu View -> Proof Profile for some reason, the image in the Viewer will look different from the processed/exported one.
Method 2. Use a color-managing application
When comparing the preview in Capture One of the output file, it is important to use another application that handles ICC profiles properly (for instance, Photoshop or Google Chrome). Some applications (such as Windows Photo Viewer, for example) are known to ignore embedded color profiles and provide results that are inconsistent with a properly color-managed workflow.
Method 3. Calibrate your monitor
It is generally recommended to calibrate your monitor regularly. Otherwise, the colors on the screen will not be represented 100% correctly. Thus, the images might look different on the screen and on other output devices or when printed.
Calibrating a monitor means that the colors are adjusted to fit with the general standards. This is done by using a spectrometer.