Capture One has numerous default keyboard shortcuts arranged in sets to help speed up your workflow. You can choose between the set for the current version and a localized set for the US, UK and German markets if you are using a Logic Keyboard (macOS only). In addition, you can also create one or more custom sets to assign your own favorite shortcuts.
Shortcuts are assigned not just to the main menu but to many other tools and features, including options for the workspace (such as a selection of the tool tabs, cursor tools, and displaying or relocating the browser), certain adjustments (including rotating images, rating, and color tagging), Styles, and "Edit With..."
When opening Capture One for the first time, the default shortcut set is used. However, you will need to create your own custom keyboard shortcut set if you wish to modify keyboard shortcuts.
To select the keyboard shortcut set, select Edit -> Edit Keyboard Shortcuts in the main menu. The Edit Keyboard Shortcuts dialog window opens.




Select the required set from the fly-out menu. Choose from the following:

Logic Keyboard (US) - Localized for US keyboard layout (macOS only).

Logic Keyboard (UK) - Localized for British keyboard layout (macOS only).

Default - Latest set. Choose this to return to the default settings for the current version.

Capture One 3.7 - Popular legacy set.

Logic Keyboard (DE) - Localized for German keyboard layout (macOS only).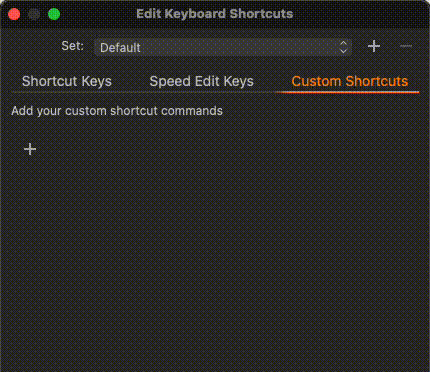 Shortcuts for Styles & Edit With...
From the "Edit Keyboard Shortcuts..." menu you can assign shortcuts to Styles and Presets as well as sending images to other applications through 'Edit With...'.

Additionally, you can right-click a Style or Preset to directly access the Custom Shortcuts section of the Shortcut Manager.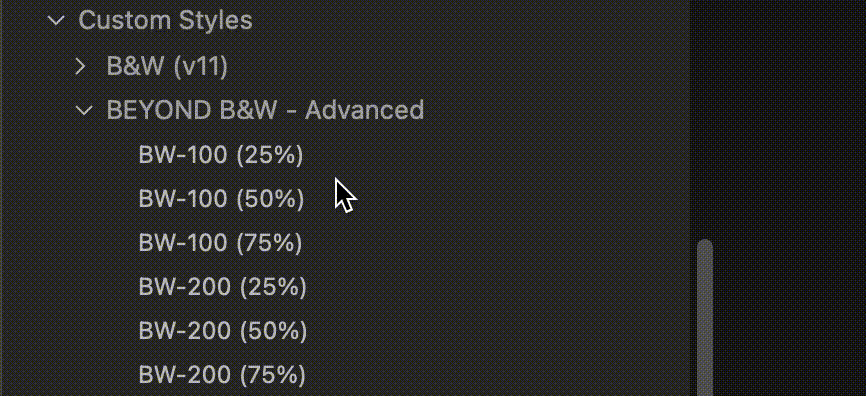 << Tangent grading panels | Creating a custom shortcut set >>