Rotate all your images automatically with the AI-based Auto Rotate starting from Capture One 22 (15.0.0). Auto Rotate works on multiple images, allowing quick batch corrections.
Select the image or images that require leveling in the Browser.
Go to the Rotation and Flip tool in the Lens tool tab and select the Magic Wand icon from the tool's title bar, or by using the shortcut Alt + R / Opt + R. This shortcut is customizable from the shortcut manager.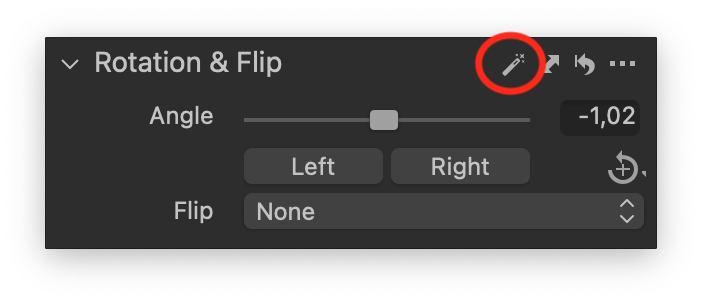 3. All of the selected images will be leveled automatically. For the selected image, the amount of rotation applied in degrees is displayed in the tool's text box.
<< Rotating manually | Flipping an image >>