QUESTION:
Where do I find my order invoice?
ANSWER:
Once your payment is completed successfully, you will receive an e-mail with the product you have purchased. There will also be a link to your order invoice.
Alternatively, you can find the invoice when you log in to your Capture One account on the website and click on View in the Order History section.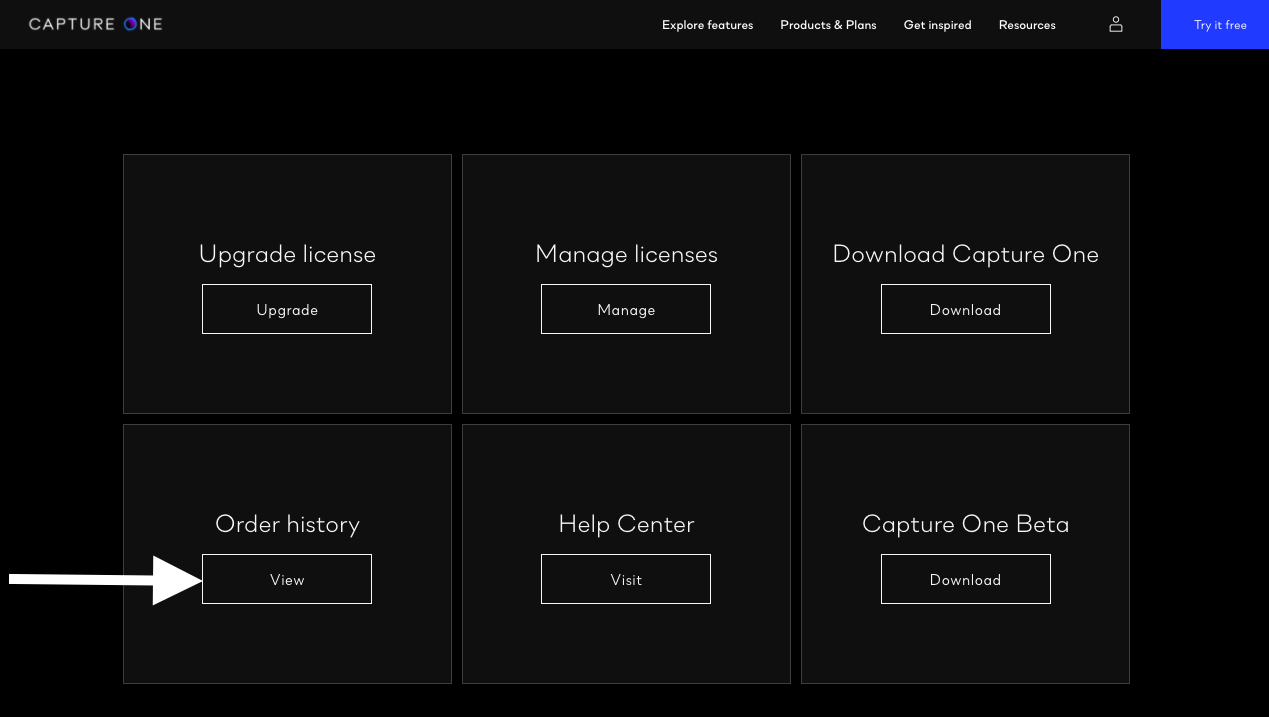 Your invoice will be located under Orders.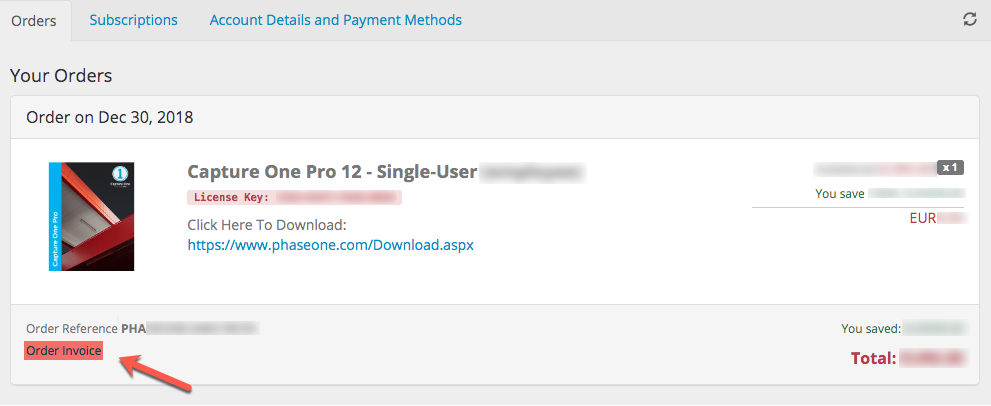 You can also download your invoice in PDF by clicking on the download button as shown in the image below.