Select images to print in the Browser.


Select File -> Print to display the dialog box and print sheet.


Adjust the page layout using Templates, Margins, and Layout panels.


Adjust the image appearance using the Caption, Image Settings, and Watermark panels.


Use the Printer tool to adjust the Print Settings, Page Setup, and the Resolution, Sharpening setting and a Color Profile.


Press the Print… button.


Choose additional layout options via the Print dialog box.


Finally, press Print. Images will be rendered in Capture One (with a progress indication) before they are sent to the printer.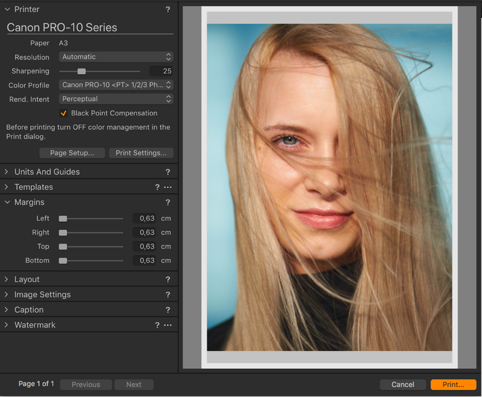 << Adding an image caption | Templates >>