When you have added a caption in the Description field of the metadata editor located in the Metadata tool tab, you can add it to your print.
Go to the Metadata tool tab and either verify the existing caption or add a new one in the Description field in the IPTC - Content section.


Select File -> Print and go to the Caption panel in the Print dialog window.


Select Description from the Type drop-down menu.


Press the Font button to alter the size and font of the caption to be added to your print.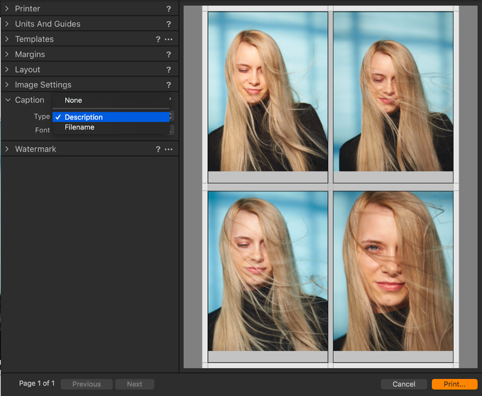 << Adjusting image settings | Adding or removing the file name >>