Select File -> Print to display the print sheet and dialog box.


Go to the Templates tool and select Manage User Templates... from the drop-down menu.


A dialog box will appear. Press the minus (-) button in the lower-left corner to remove a highlighted template.


Double-click on a template to rename it.


Press Done once finished.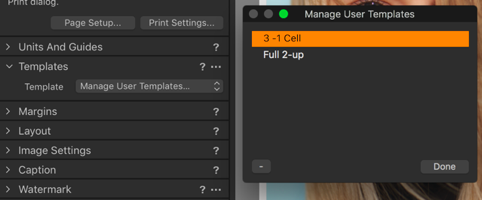 << Templates | Units and guides >>