Change the units used in the Margins and Layout tools:
Go to the Units and Guides tool in the Print dialog box.


Select one of the five units of measurements from the Units drop-down menu.
NOTE: Checkmark the Show Guides option box to display the paper guides in the preview window.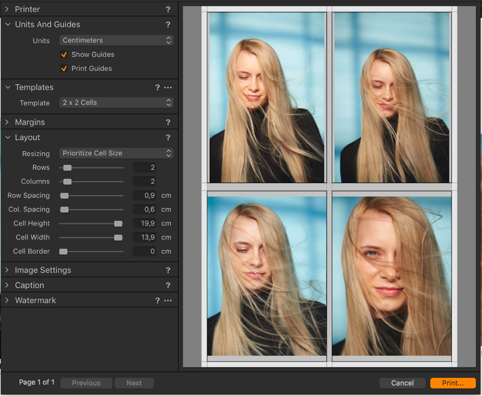 << Managing custom print templates | Adjusting the layout >>