Select File -> Print and go to the Watermark tool in the Print dialog box.


Select Image from the Kind drop-down menu.


Insert an image into the Overlay window by pressing the browse icon to select a relevant file or simply drag and drop a file into the specified area.


Adjust the Opacity, Scale, Horizontal and Vertical sliders as desired.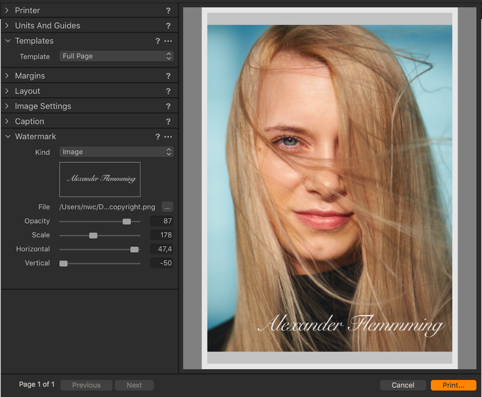 << Adding a text-based watermark | Changing print page setup >>