The Live View feature can be used to make test shots when a supported camera is connected.
From the Camera tool, click on the Live View button (movie camera icon).




Capture an image using the Remote Release button in the Camera tool or click on the Remote Release (camera icon) in the main toolbar.




The captured image will be imported into Capture One and the image will be displayed in the main Viewer.


Verify that the exposure is using the Exposure Evaluation tool. The exposure meter below the histogram provides an estimation of the exposure value required. This tool can be useful when adopting an ETTR (expose to the right) strategy.




Adjust basic camera settings in the Camera tool or more advanced settings in the Camera Settings tool (settings available are dependent upon the support provided by the camera maker) and capture additional images to verify the adjustments.




Switch to the composition mode while setting up if you are concerned about unnecessary culling and using disk space. Only the last shot is saved in the composition mode.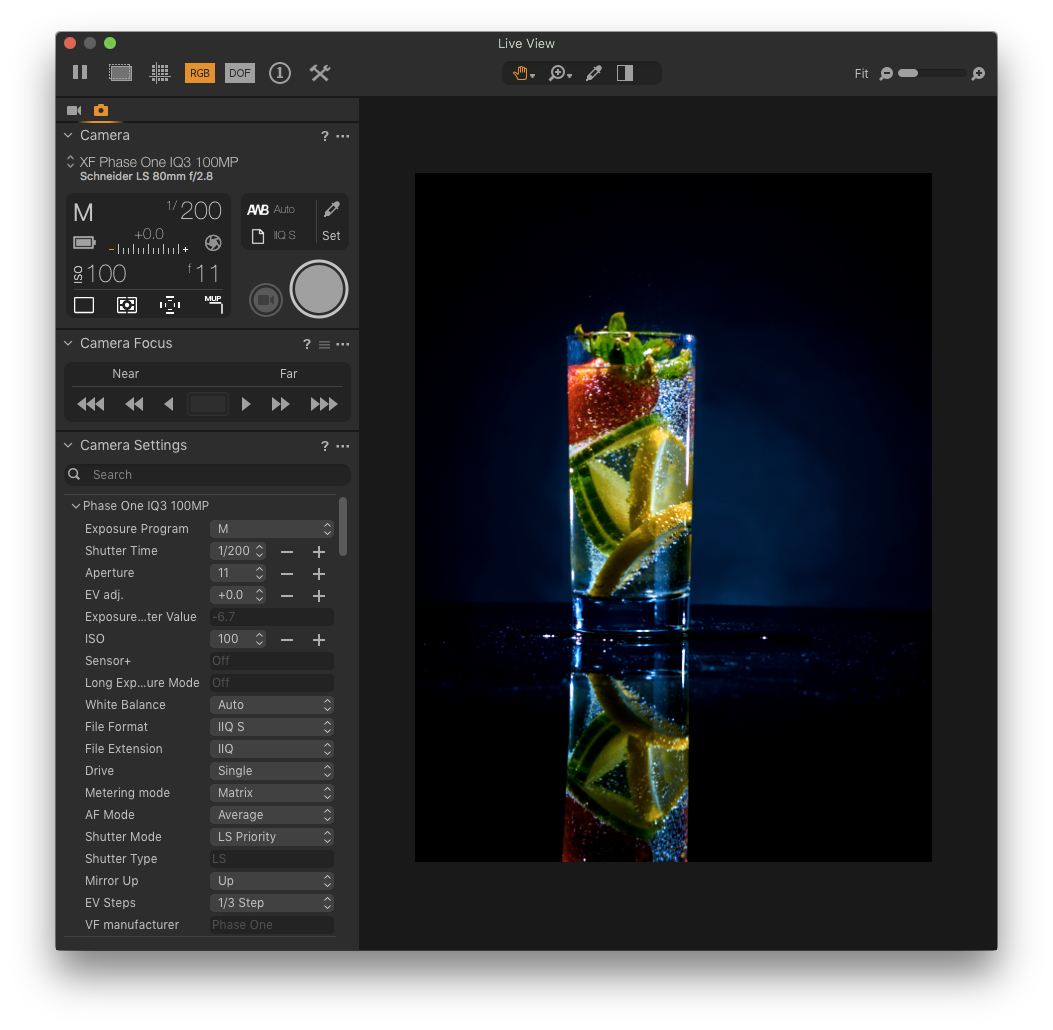 << Taking test shots | Taking test shots in the Composition mode >>