When exporting you can set the name of your image using the Naming tool. The Exporter uses recipe-specific naming. Free text, as well as tokens, can be used in the Format field.
Go to the Export icon.


Select the Naming tool, enter a name directly in the Format field. Alternatively, select the Naming Format dialog by clicking on the (…) icon next to the Format field and make a selection from the tokens or presets available. A mixture of names and tokens (including counters) can be used. To return to the original file name, insert the Image Name token. This is the default setting for the tool.




Select Save Use Preset… in the Presets drop-down menu or at the bottom of the Naming Format dialog box. Alternatively, create a new naming format by dragging tokens.


Click the downward arrow on Tokens to access and select more options.


After choosing the desired token, drag and drop the token into the format line.


Click OK to accept the changes.


Verify that the sample below the Format

text box is the desired format.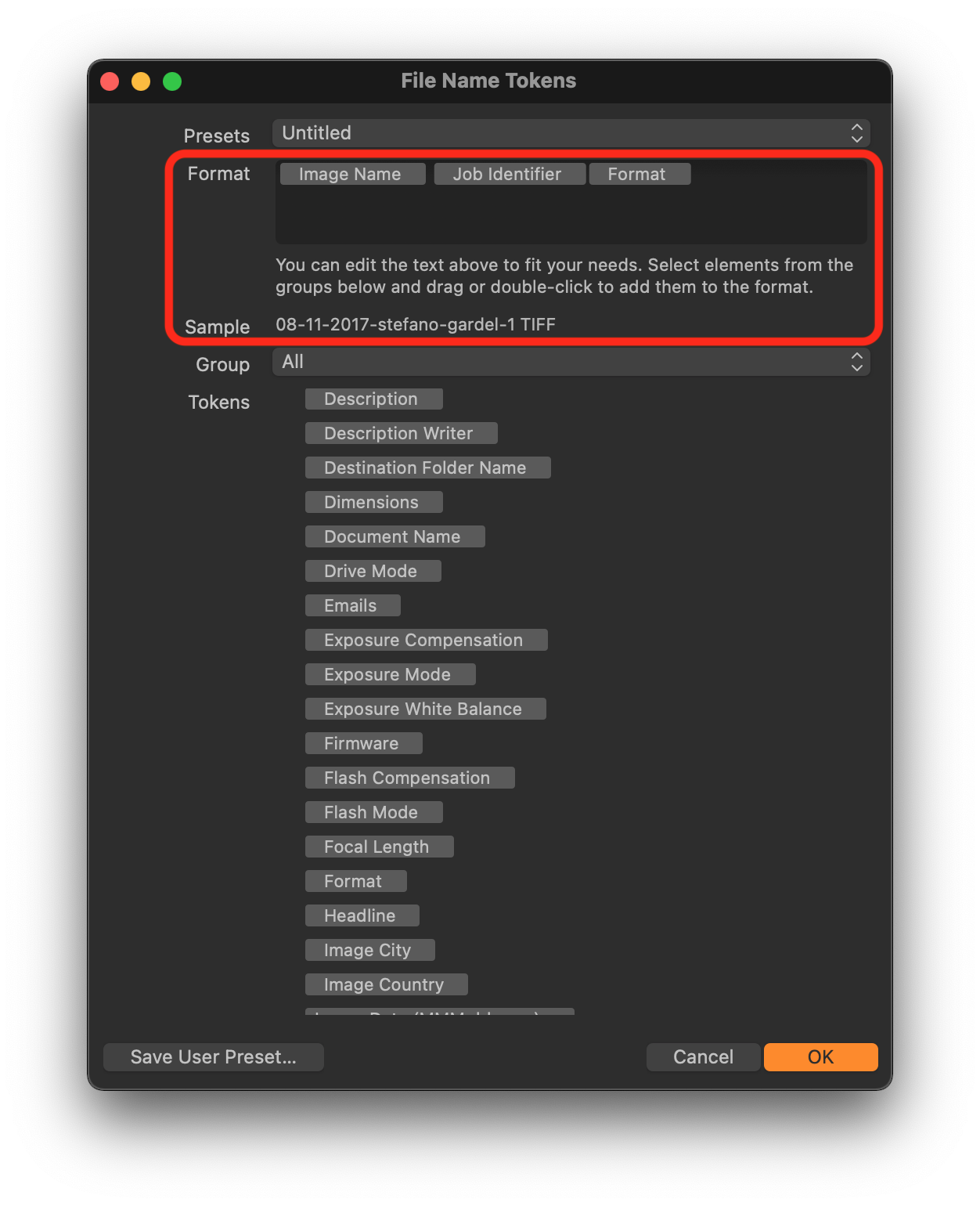 << Location tool | Format and Size >>