Sony users wishing to use wireless tethering should follow this guide.
Wireless tethering allows you to tether several cameras over a wireless network, or even via a network cable, with the same functionality as USB tethering - meaning less cables on set and more freedom when shooting.

For optimal performance and stability, it is recommended to connect the camera directly to a wireless access point, which is connected via network cable or USB (in the case of a mobile router) to the computer. We do not recommend utilizing the camera directly as a wireless access point. In any case, the camera and computer need to be on the same network. This network can be your normal office/home Wi-Fi with Internet access.
To get your camera connected to a wireless network, please refer to the manual of your camera. When in the camera menu system, choose Canon EOS Utility when asked for Mode or application to connect to. Please note that, as with USB-tethering, the Canon EOS utility should not be running at the time of connection, as that can cause connection issues when connecting to Capture One.
If you are a Windows user, please read this article.

Supported Canon cameras for wireless tethering:
| | | | |
| --- | --- | --- | --- |
| Camera Model | Support level* | W/O WiFi enabled battery grip | W/ WiFi enabled battery grip |
| Canon R5* | Full | ~5-10 s | ~3-6 s |
| Canon R7 | Full | ~5-10 s | ~3-6 s |
| Canon R10 | Full | ~5-10 s | ~3-6 s |
| Canon 1Dx II* | Full | N/A | ~6-8 s |
| Canon 1Dx III* | Full | ~4-5 s | ~2-4 s |
| Canon R3 | Full | ~2-3 s | N/A |
| Canon R6 | Full | ~4-5 s | N/A |
| Canon R | Full | ~10 s | N/A |
| Canon 5D IV | Full | ~10-12 s | N/A |
| Canon 90D | Full | ~10-15 s | N/A |
* Canon EOS R5/7/10 (WFT-R10 grip recommend for optimal performance)
* Canon EOS 1D X Mark II (WFT-8 adapter recommended for optimal performance)
* Canon EOS 1D X Mark III (WFT-E9 adapter recommended for optimal performance)
Recommended equipment for wireless/LAN tethering
Canon EOS R5

camera (WFT-R10 grip recommend for optimal performance).

Canon WFT-R10

Wi-Fi transmitter. Technically the EOS R5 in itself has built-in Wi-Fi that could be used, but we suggest adding the WFT-R10 because it generally gives better performance.

Netgear Nighthawk M5

Mobile Router that works as a router between the camera and the computer. It also provides 5G mobile data access.
Configuration of the router
The Netgear M5 router should be configured with the following settings:
Enable Wi-Fi

Select 5GHz Wi-Fi band, if the camera supports it

Set SSID and password for devices to attach to the router

Insert SIM card for internet access (optional)
Setting up the router is an initial task. Once set up, it is normally not necessary to reconfigure it.
Please keep in mind, that it is necessary to remove the USB cable from the camera. The Canon EOS R5 only supports network tethering if the USB is not connected. Even USB charger devices should be removed.
Setup visual example

Other network configuration options
Connecting the computer to the router with LAN (Ethernet)


If you use the Netgear M5, as we recommend, USB is still a more convenient option because USB cable can function as both a power supply and data connection.



Connecting the computer wirelessly


This will work, but performance will be reduced because the computer and the camera share the wireless connection.



Connecting with network sharing through a phone
Some phones are capable of setting up a wirework hotspot and doing USB data sharing, like the Netgear M5 we recommend. It can work, but since phones are different, we cannot give any guarantees about the functionality or the performance.



Connecting using the camera as an access point
Canon calls this "access point mode" and it can provide a simpler setup. Generally, it is less performant than using the recommended Netgear M5 and it can be less predictable.



Connecting via LAN
This is possible if the camera has a Wired LAN connector. Instead of using a wired network, we recommend using USB tethering.



Connecting via Zero Config LAN
This is the simplest LAN set up only connecting with a simple LAN cable from the camera to the computer. This is possible, but as mentioned above, we generally recommend using USB instead of wired LAN.
Setup and pairing instructions
Capture One 22 supports several Canon and Sony cameras for wireless tethering. Their menu systems and configuration steps are similar, but not identical.
All the supported cameras are different in terms of setup and the following screenshots show the sequence on the EOS R5 camera. This is how it looks with the Canon WFT-R10 mounted.


1. Open the camera main menu.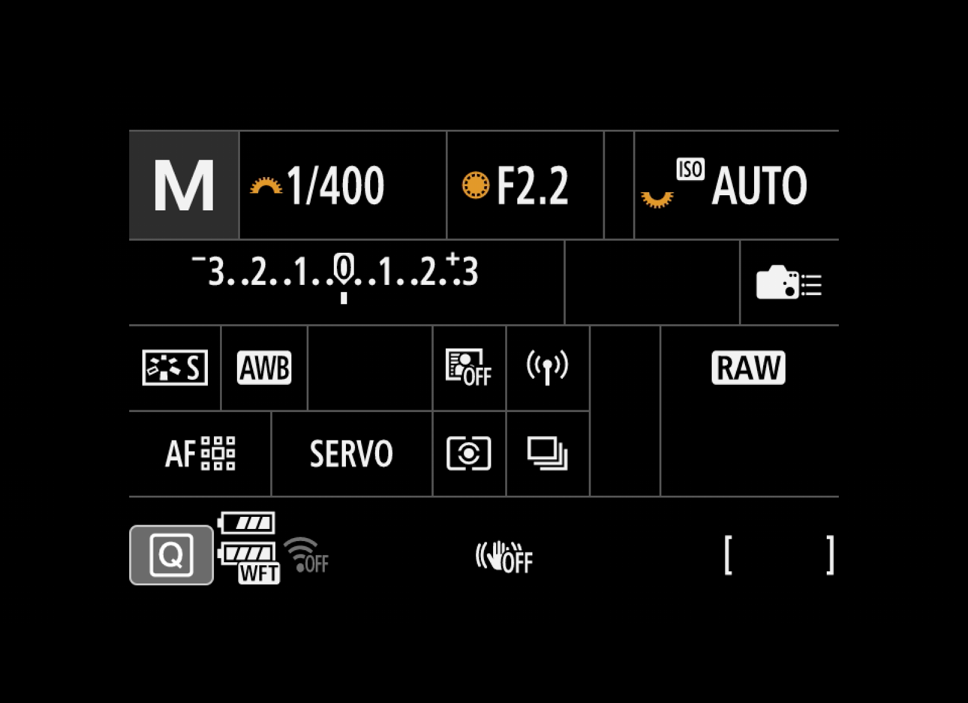 2. Go to WFT settings on the second page.
Note: When the WFT-R10 is mounted the camera has two different ways of setting up network/Wi-Fi:
Wi-Fi functionality built into the camera body.

Wi-Fi/network functionality built into the WFT-R10.
Configuration of these is set up are on two different pages in the camera menu.
When using the WFT Wi-Fi/network, make sure that the in-body camera Wi-Fi is disabled.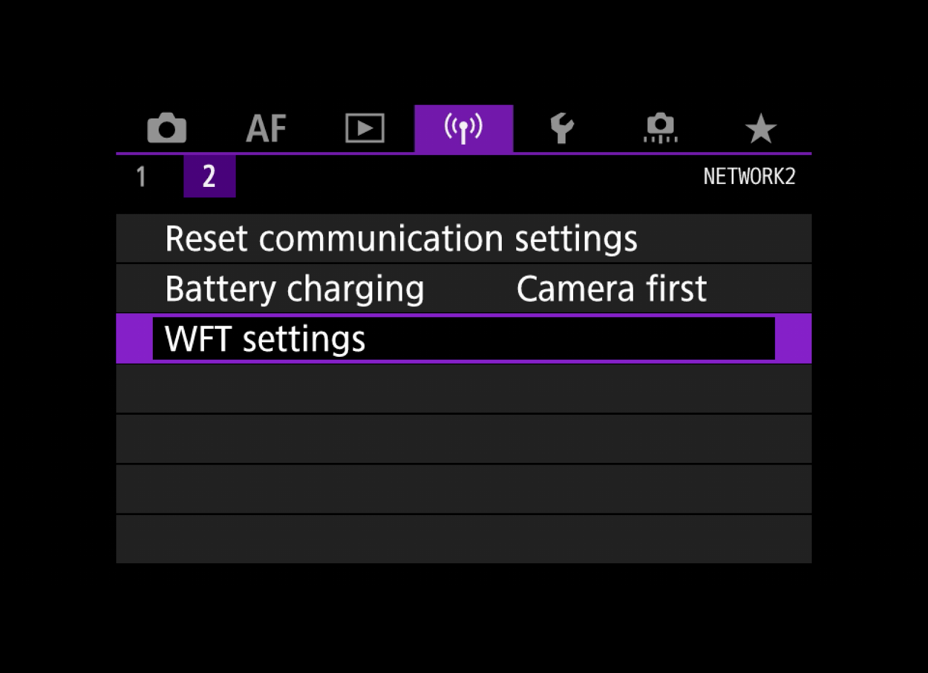 3. Enable WFT network.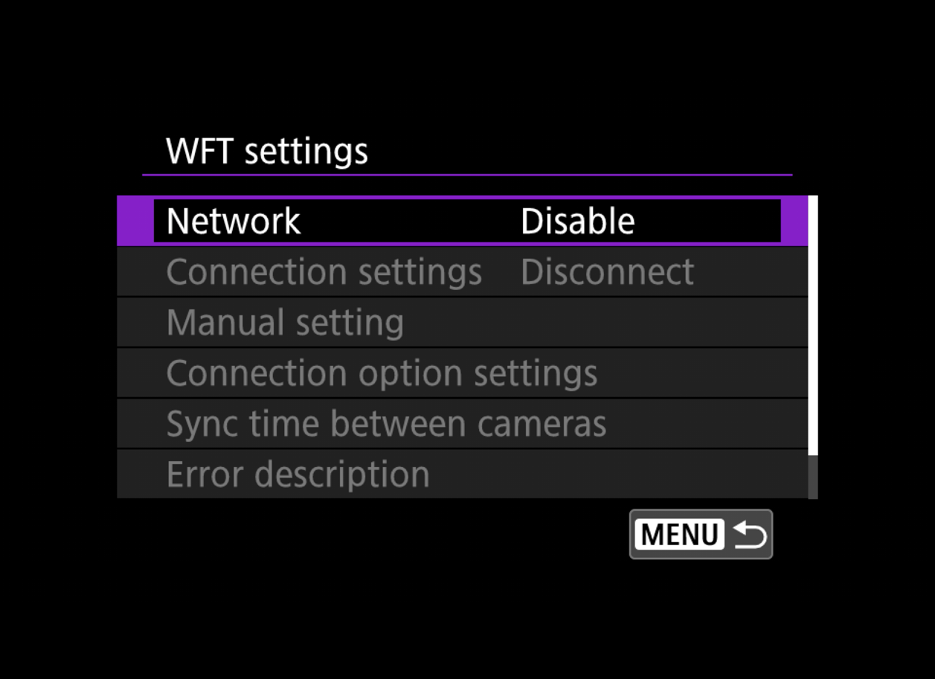 4. Change connection state in WFT settings.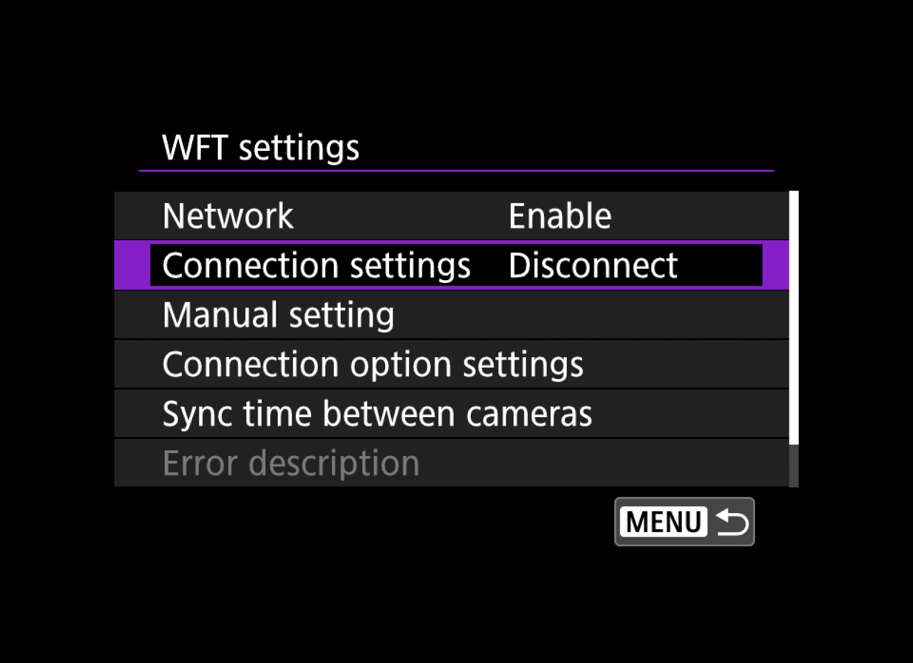 5. Create a new SET1 connection setting.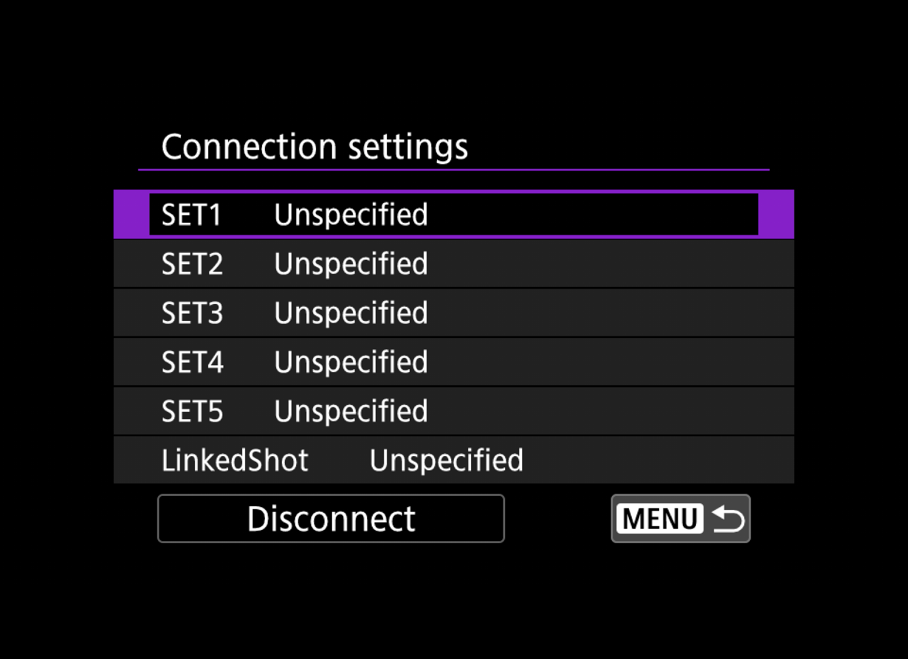 6. In connection settings select Create with the wizard.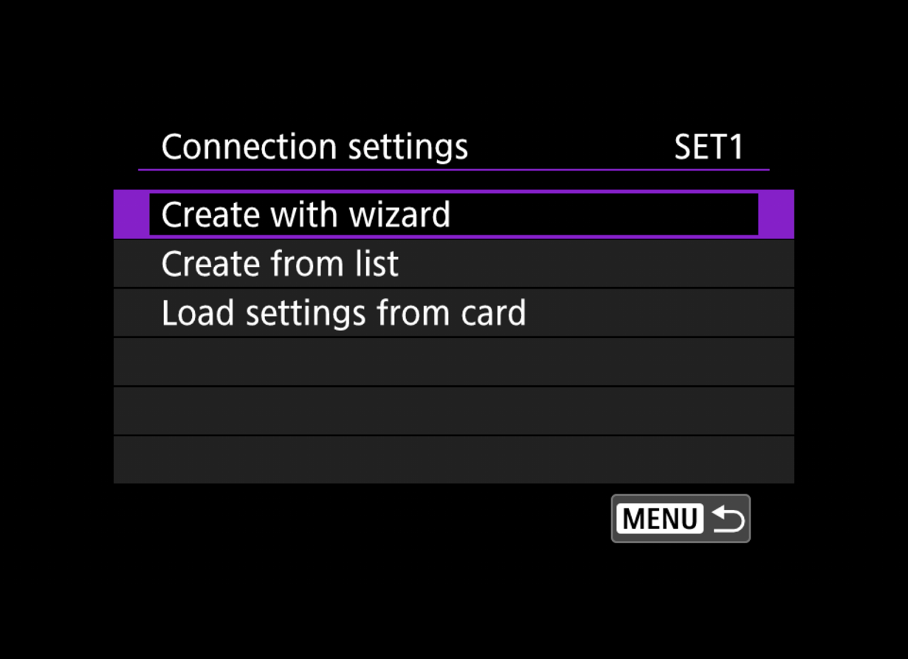 7. In the Setting method select Configure Online.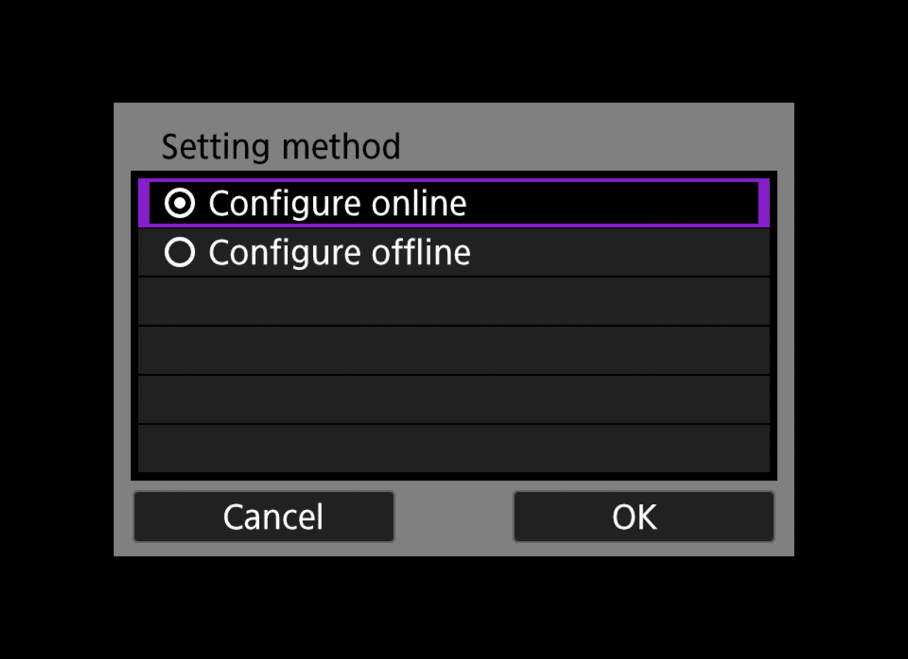 8. To communicate with Capture One it is necessary to select the EOS Utility communication function.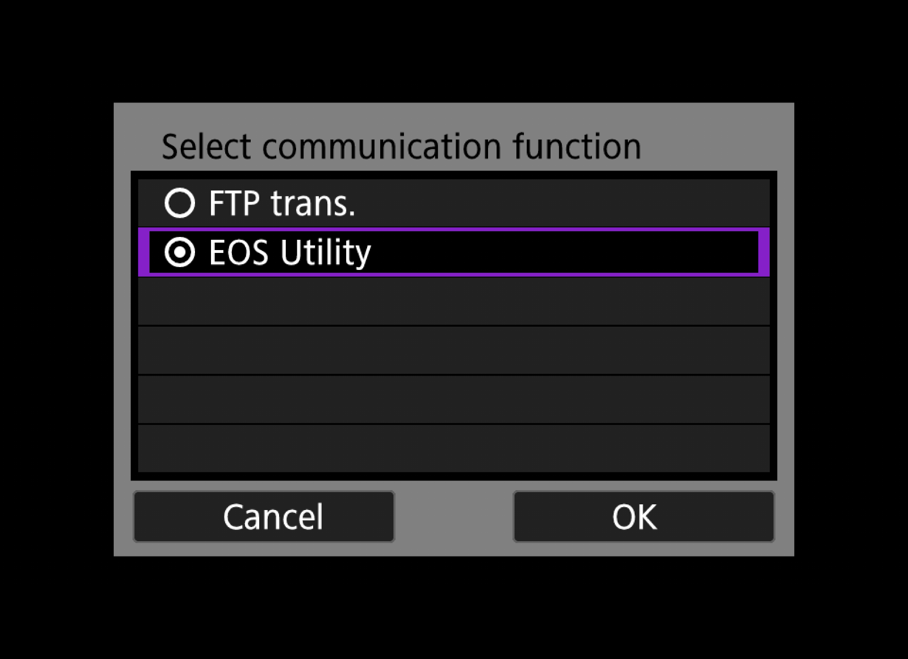 9. Choose Wireless LAN type.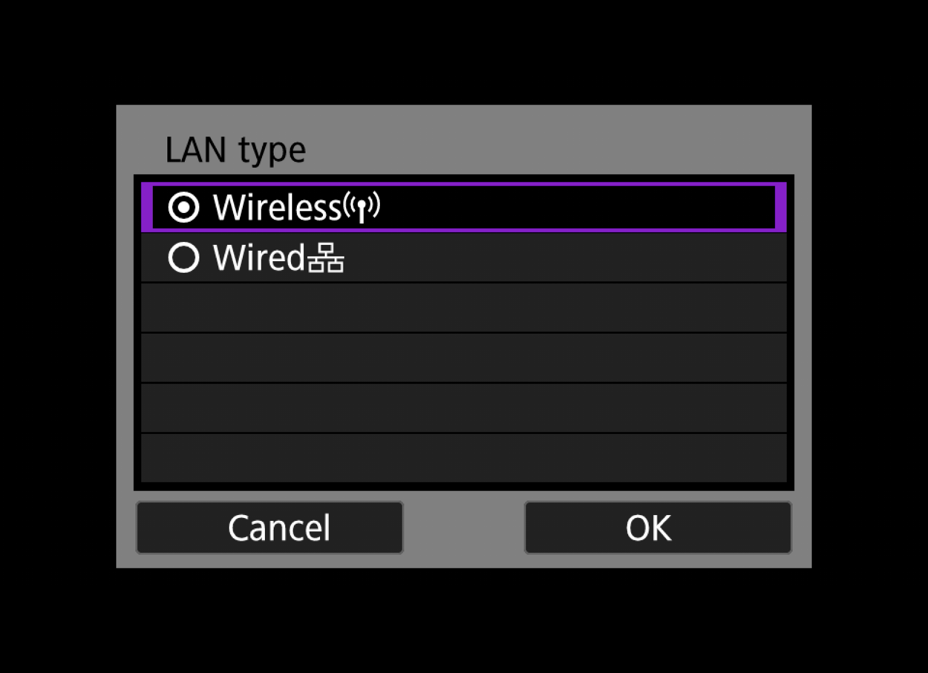 10. Select New settings (=connect to the new wireless network).
Note: Once the connection is set up it will be stored in camera memory and you can select those settings from the list.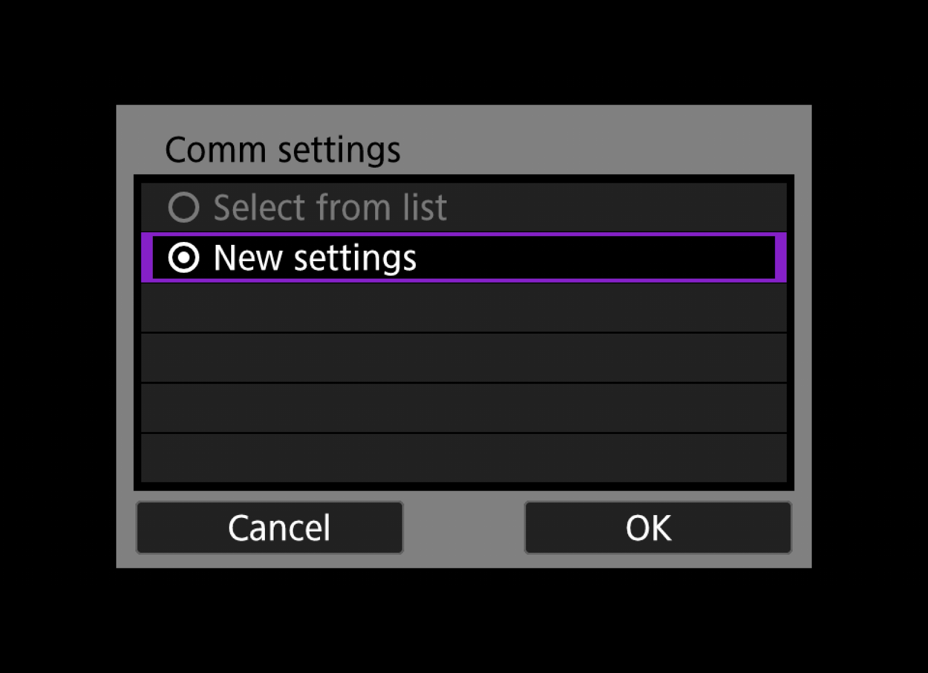 11. Then you need to wait for a while till the network will be found.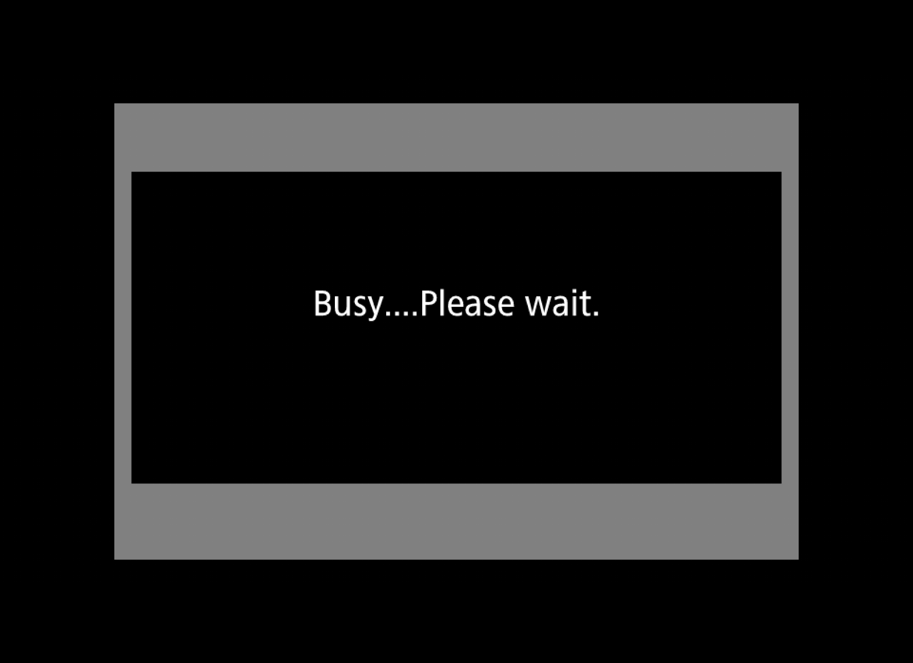 12. Select the access point name (SSID) of the router.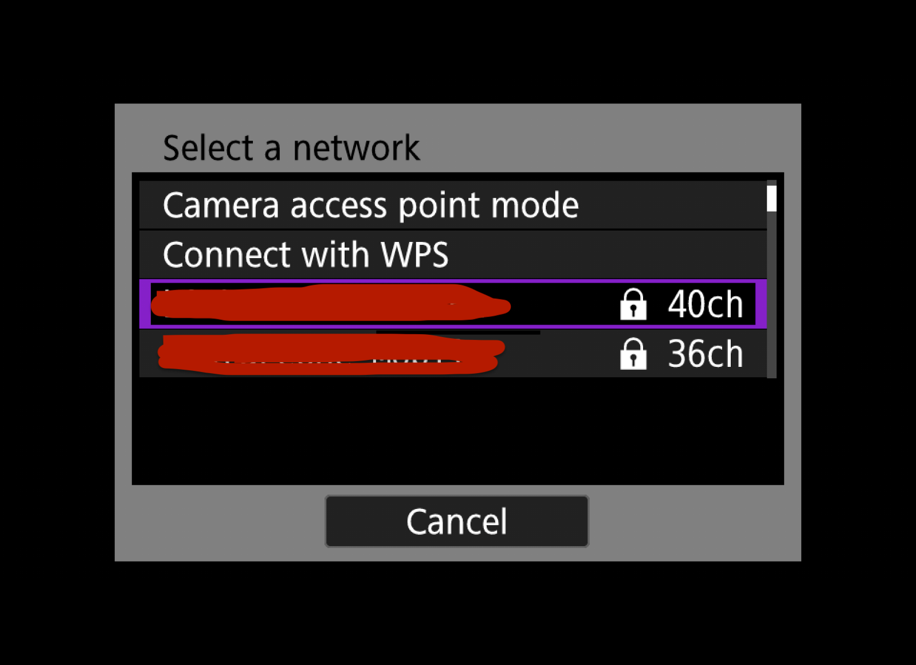 13. Enter the password for the router access point.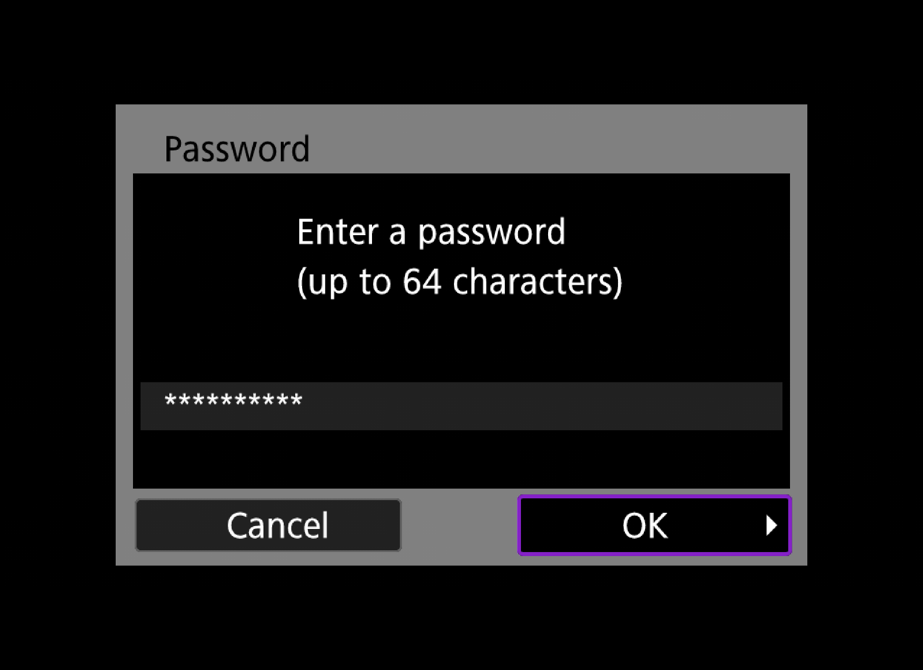 14. Select Auto setting to set up an IP.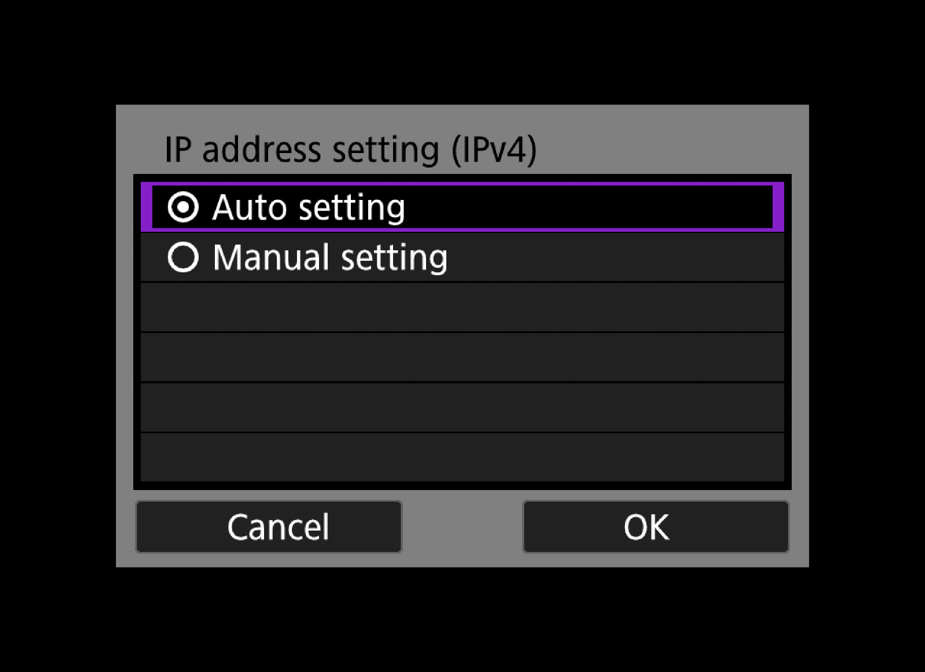 15. Select Disable IPv6.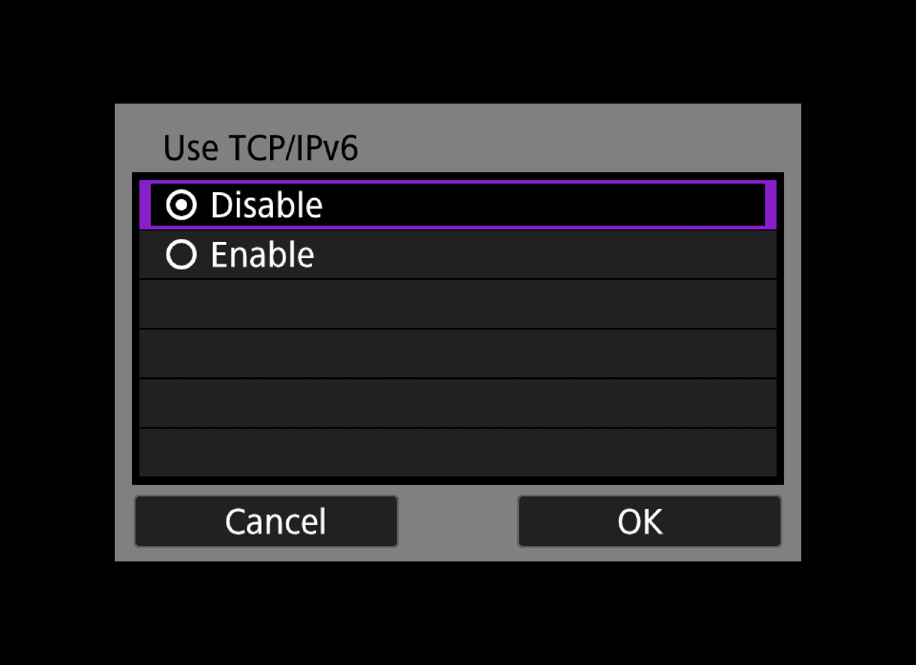 16. Then you will see the message that your communication settings are saved.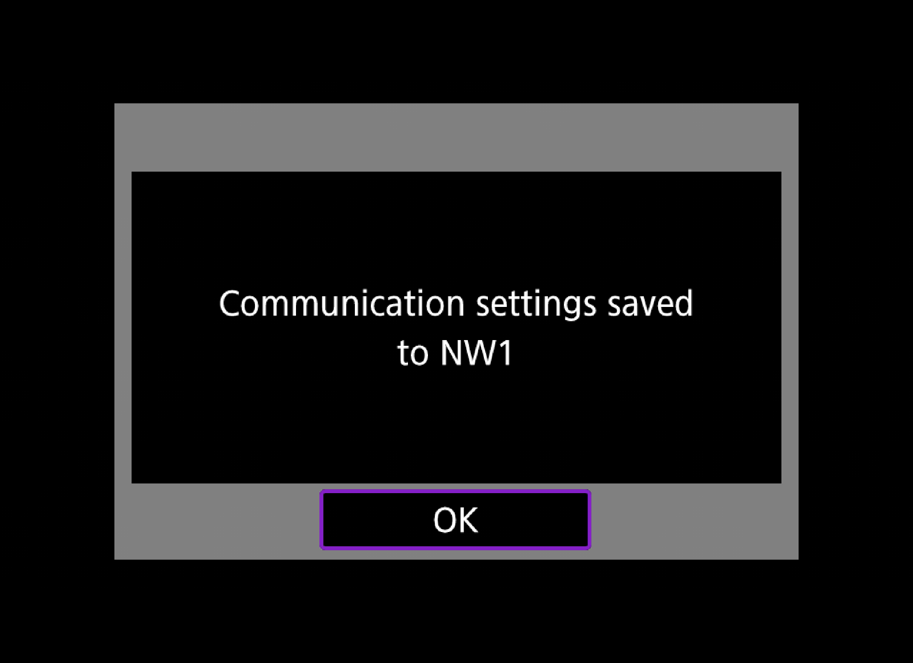 17. Select New settings in functional settings on the camera memory.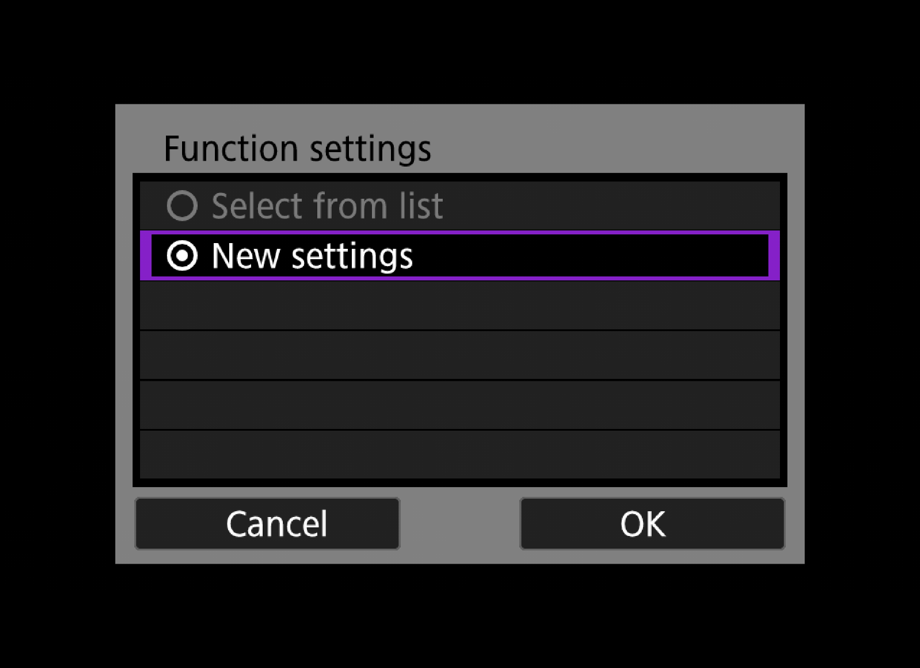 18. Now you need to prepare for device pairing.
Once you click ok you will see the pop-up with the EOS camera detected inside Capture One.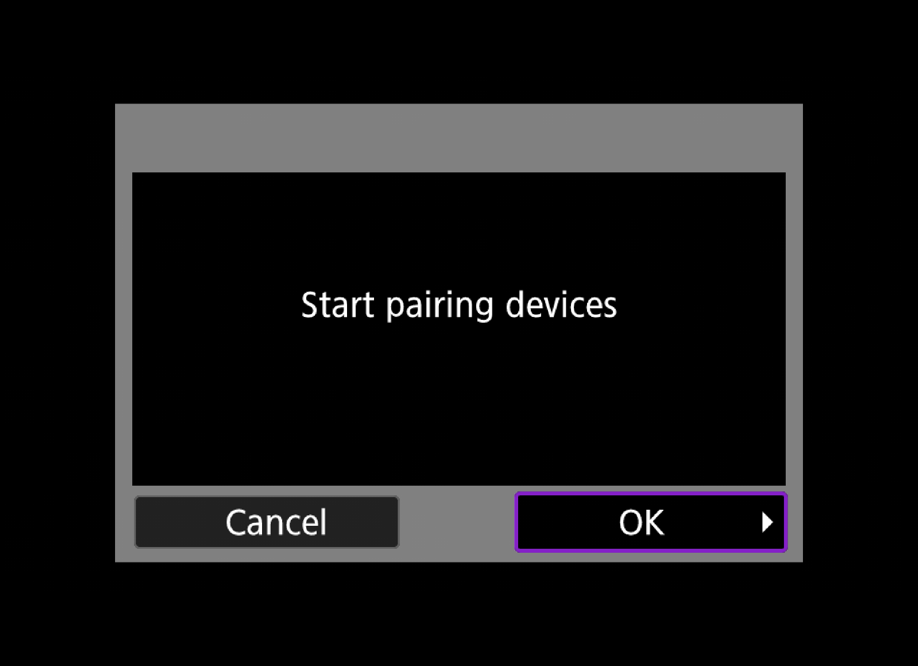 19. Go to Capture One, wait for the camera to appear in the camera drop-down menu. Expand the drop-down menu and select the new camera.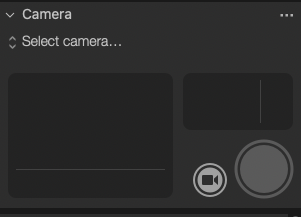 20. Click ok on the camera to accept the computer to connect the camera. This finalizes the pairing on the camera side.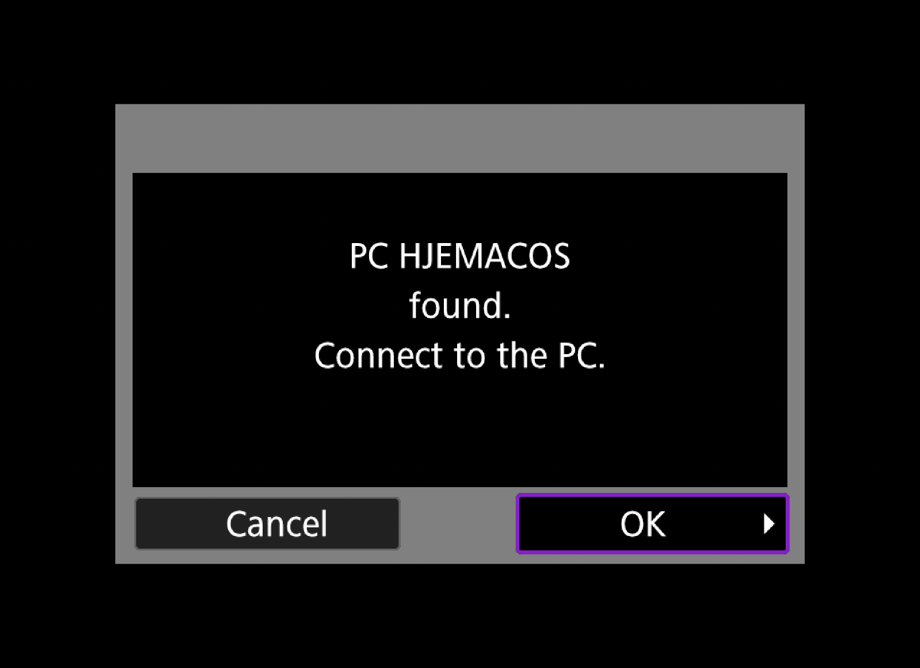 21. Capture One will now proceed with connecting and storing the last connected camera, so it can be automatically reconnected. The camera will store all the settings as well.