The 'Account Details and Payment Methods' tab under the Order History section houses your account information. Here, you can add, update or remove your payment methods.
To get to this management portal, log into your Capture One account (the one you use for purchasing) -> Order History -> View -> Account Details and Payment Methods.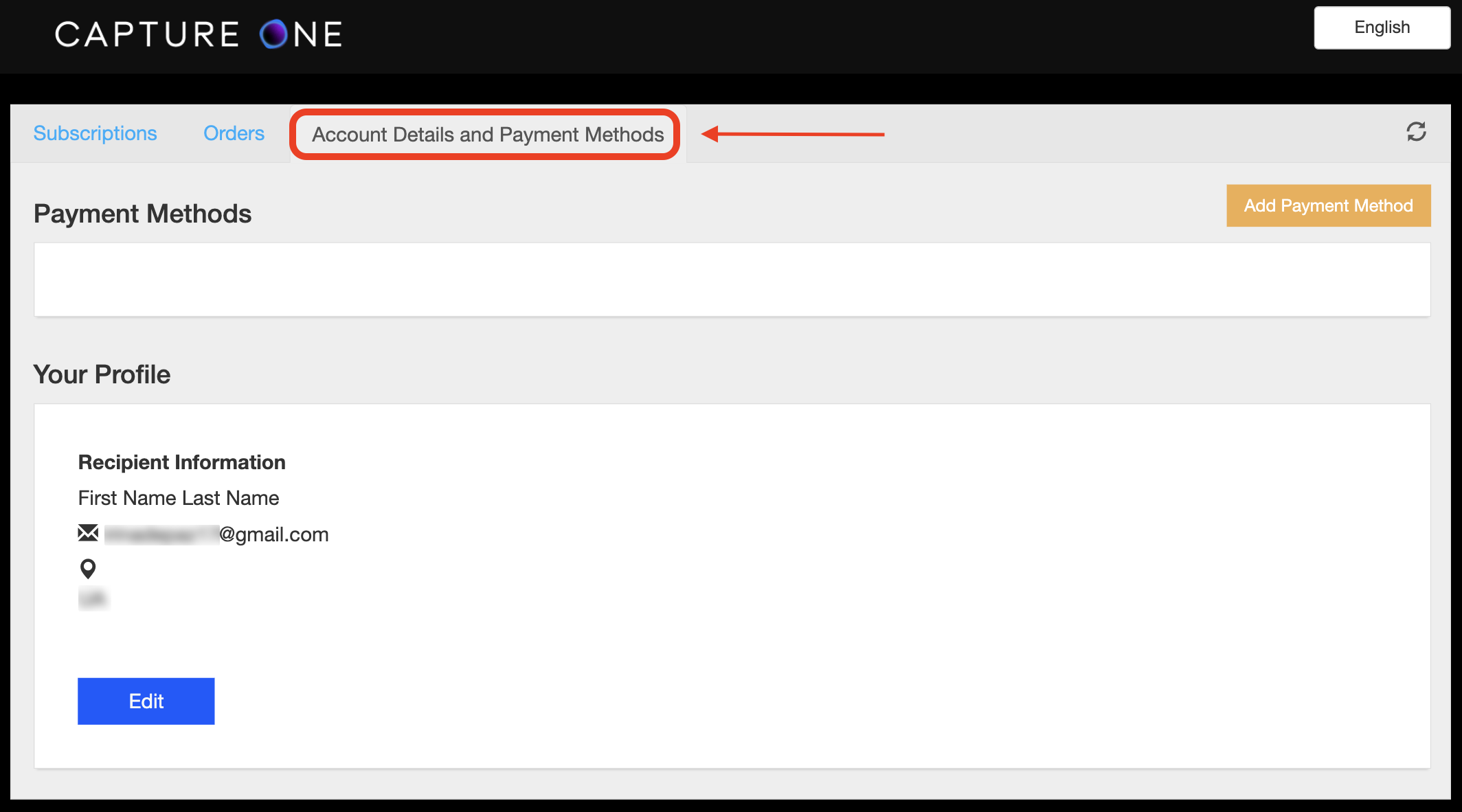 Add payment method
To add a new payment method, click on the Add Payment Method button in the upper-right corner and choose a preferred payment method.

NOTE: acceptable payment methods vary depending on your location, the currency of the order and the type of product in the order. To check payment methods accepted by FastSpring (our official payment provider), visit their portal here.
Change payment method
In order to change your current payment method, add a new one first as described above.
If you have an active subscription that needs to use a new payment method for further renewals, there is one more step to take:
When in the Order History, go to the Subscriptions tab -> Manage -> Update payment method.

This way, the new payment method (credit/debit card, PayPal etc.) will be assigned to the specific subscription and used for further renewals.
NOTE: The currency the subscription was initially purchased in and the currency of a new payment method should be the same. Let's say you have an active subscription purchased in CHF (Swiss franc). To have the payment method successfully updated, the new credit card or PayPal should be linked in the same currency:
After a successful payment method update, the previous one can be removed.
Remove payment method
Any payment method can be removed ONLY IF it is not used by an active subscription.
To do so, go to the relevant payment method under the Account Details and Payment Methods tab -> Manage -> Remove.