ReTether Overview
Introduced in Capture One Pro (16.3), ReTether offers a flexible approach to enjoy many tethered benefits such as hands-free import and Next Capture Naming, without the need for a physical connection to Capture One.
Currently, ReTether is compatible with Canon and Nikon cameras via USB.
---
Using ReTether
ReTether operates when disconnecting your USB cable from Capture One with a memory card inserted in the camera.
You can then continue to shoot images to the card for up to 2 hours. Upon reconnection to Capture One via USB, the software will automatically import the images taken since the disconnection, apply Next Capture Adjustments and Next Capture Naming, and display them in the Viewer, just as it would during normal tethering.
It is recommended to shoot no more than 100-300 images to the card using ReTether. Depending on size of the images, total number of images on card, as well USB speed and card speed, more images can be shot.
You can continue to shoot tethered as usual during the ReTether-import from the card. Capture One will prioritize the images in the buffer over those on the card. However, this may offset the capture counter if one is being used.
The feature is enabled by default, but can be deactivated from the Preferences > Capture if necessary.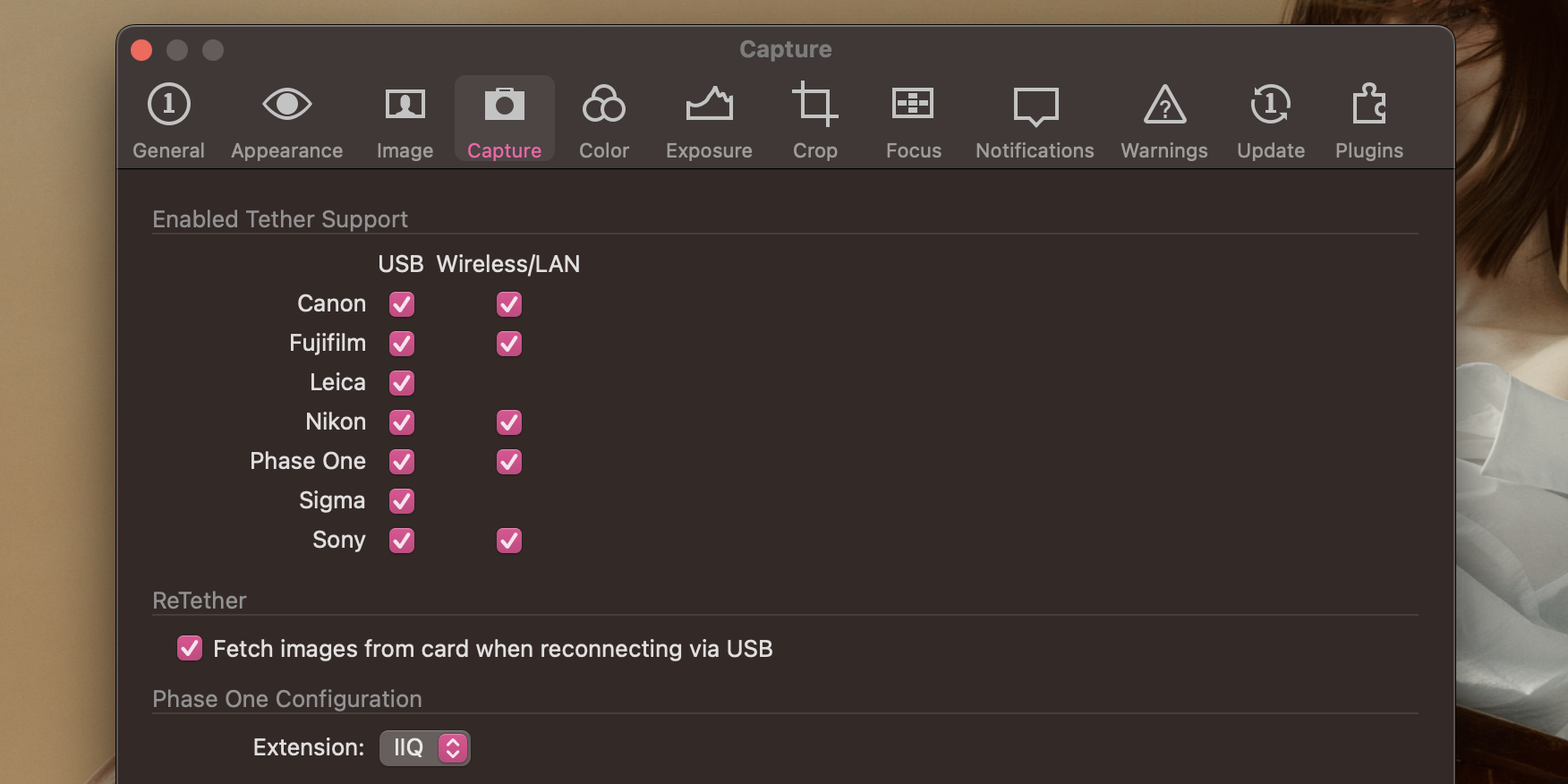 ---
Performance
For optimal performance with ReTether, it is recommended to limit shooting to between 100-300 images on the card. The number of images that can be shot may vary depending on factors such as image size, total number of images on the card, USB speed, and card speed.
---